As part of our Juneteenth lesson plans, let's learn about the famous African American artist Augusta Savage and make art inspired by her.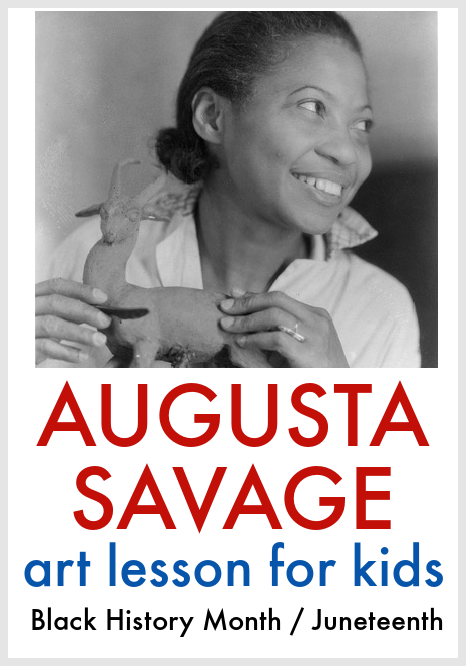 Augusta Savage art lesson
Thank you to Danette Sajous for sharing with me how her family celebrates Juneteenth and her encouragement to create this unit.
In this lesson your children can:
:: learn about the famous Black African American artist Augusta Savage
:: read about Augusta Savage's life
:: talk about and critique examples of her famous art works
:: create art inspired by her work
:: explore working with clay including shaping, construction, mark making and modelling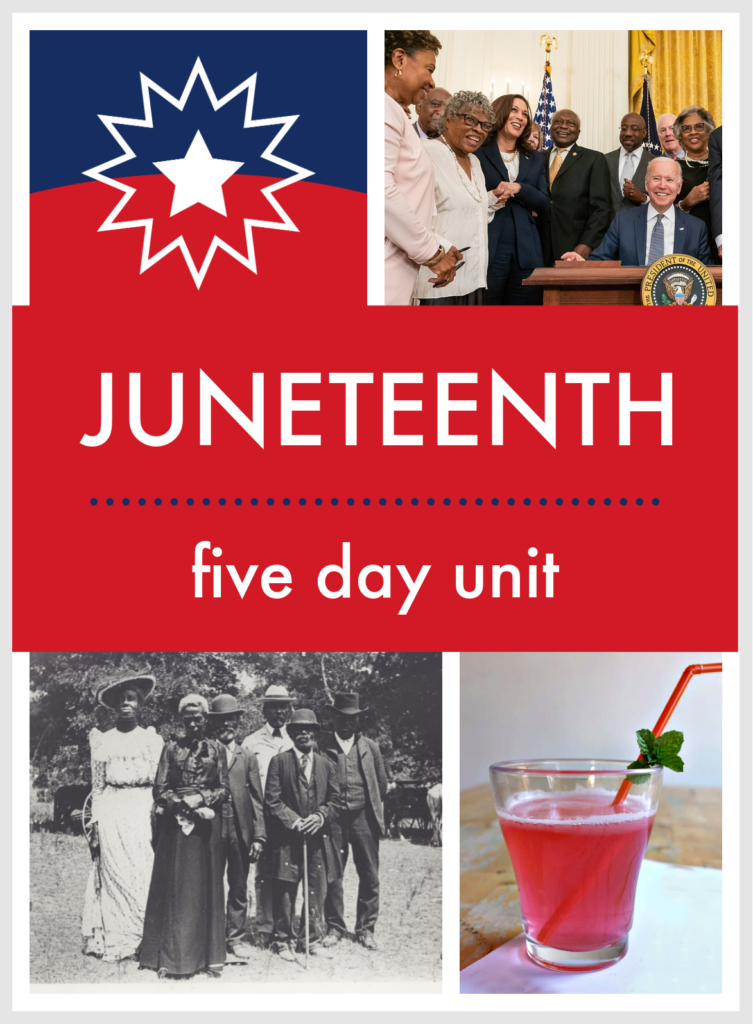 Ready-made Juneteenth Unit lesson plans
This lesson is taken from our ready-made Juneteenth Unit. The Juneteenth Unit is one of the units in our Play Academy curriculum Festivals pathway. This curriculum has an excellent range of units that you can fit together to create an in-depth and engaging programme for your children, all based on the festivals and holidays of the year.
All our units teach through hands-on learning. Rather than staring at a screen or filling in uninspiring worksheets, the Play Academy gives you ready-made, easy-to-lead, creative lessons that enable your children to learn through making, playing, doing, cooking, investigating, storytelling, imagining, chatting, thinking and laughing.
See more details of this Unit here, and join us in the Play Academy to choose your first teaching unit here.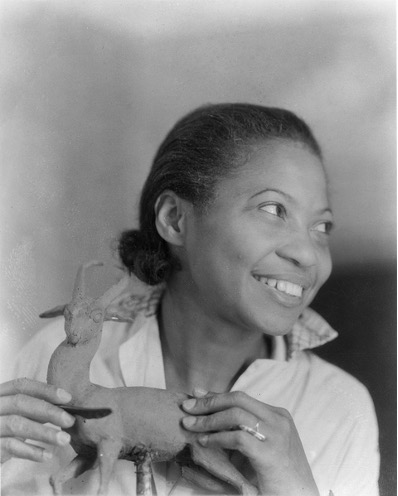 Who was Augusta Savage?
Augusta Savage was an African American artist who was born in Florida in 1892. Her family was very poor and were not able to afford toys, so Augusta used her imagination and the materials around her to make her own. She used the natural red clay of her hometown of Green Cove Springs to make models, especially small animals. She continued to make clay models as she grew up and won $25 and a ribbon for her booth at the Palm Beach County Fair in 1919.
In 1921 she moved to New York City where her talent won her a scholarship to study sculpture in New York, and later also in Paris and Rome. She had to fight for her rights to be treated fairly by people and organisations that didn't want to allow a Black woman to study or create art.
She became a famous sculptor and was commissioned to create work including the sculpture Lift Every Voice and Sing for the New York Public Library, which was inspired by the African American national anthem that we learned about yesterday.
Throughout her life she continued to support, teach, and champion the work of Black artists and to work for equal rights for African American women in art.
You can read more about Augusta Savage's life in the book In Her Hands: the Story of Sculptor Augusta Savage by Alan Schroeder.
Augusta Savage's art
Take a look at two of Augusta Savage's sculptures. As you look at each piece, ask:
:: What can you see?
:: How did Augusta make this sculpture?
:: Why do you think Augusta made this?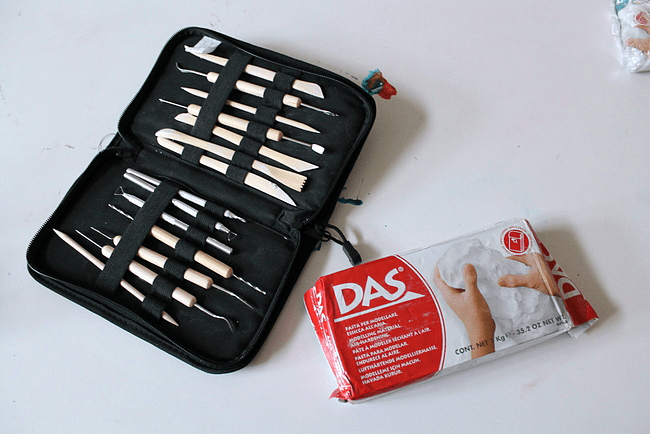 Make art inspired by Augusta Savage
Now create your own art inspired by Augusta Savage, using clay to create a sculpture.
Materials needed
:: terracotta or white air-drying clay
:: cutting and mark-making tools such as knives, craft knives, clay tools, pencils
:: cutting board or protective table cover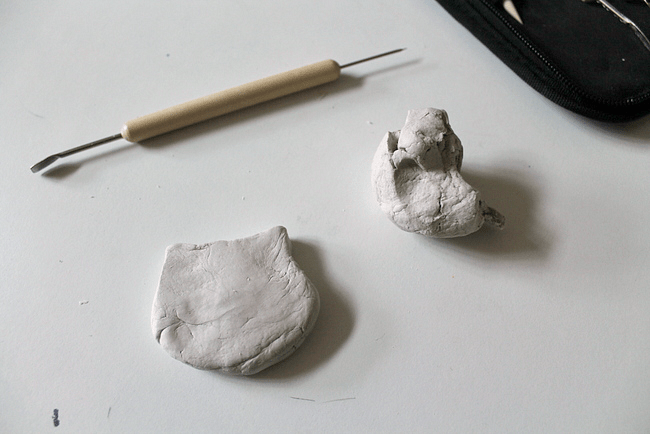 Knead the clay to soften it and make it more malleable.
Experiment with rolling, squishing, and modelling with the clay to discover what shapes you can make.
Experiment with making marks in the clay using mark-making tools created specifically for working with clay and/or scissors, knives, and pencils.
Take great care to use the tools safely and use a cutting board or protective cover to ensure you do not damage the surface of the table you are using.
What shapes, patterns and textures can you make by pressing the tools into the clay?
Try joining pieces of clay together using 'slip'. Make slip by mixing a little clay with a little water to make a 'glue'.
Make marks in the clay you want to join together to create a rough, scuffed surface that with stick together better than smooth surfaces.
Brush some slip onto of these edges and then hold the two pieces of clay together to give them time to stick to each other.
You can add a little extra slip on top and smooth the edges of the two pieces of clay together to help them stay in place.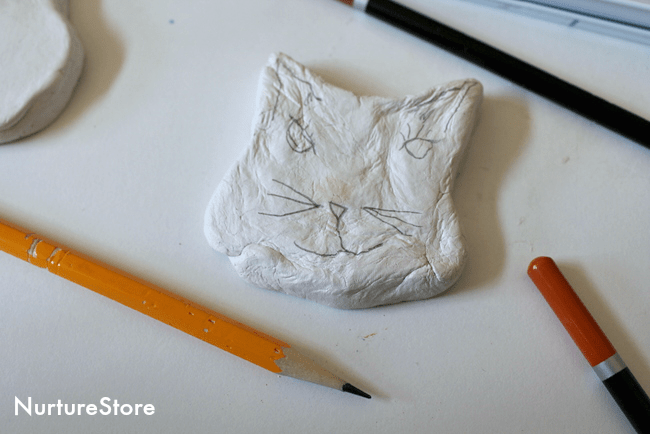 Then create your own clay sculpture.
You might like to make an animal, like the ones Augusta Savage made when she was a child or another sculpture of your choosing.
Use your tools and other smaller pieces of clay to add details to your sculpture.
Leave your air-drying clay in a safe place until it is completely dry.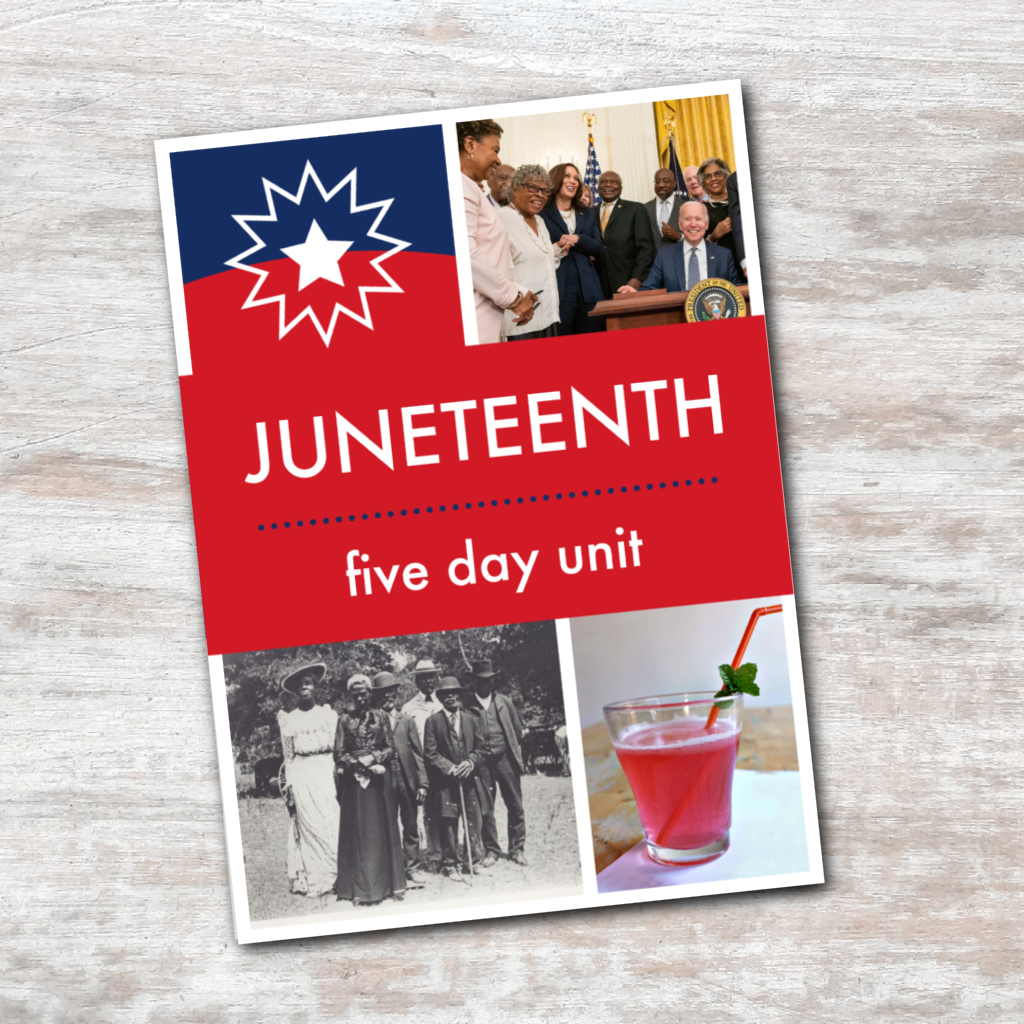 More Juneteenth activities for children
Ready-made Juneteenth thematic unit with bonus printables
Lift Every Voice and Sing Black African American national anthem lesson
How to teach children about Juneteenth