Celebrate the Winter Solstice with children with these cosy winter craft and activities.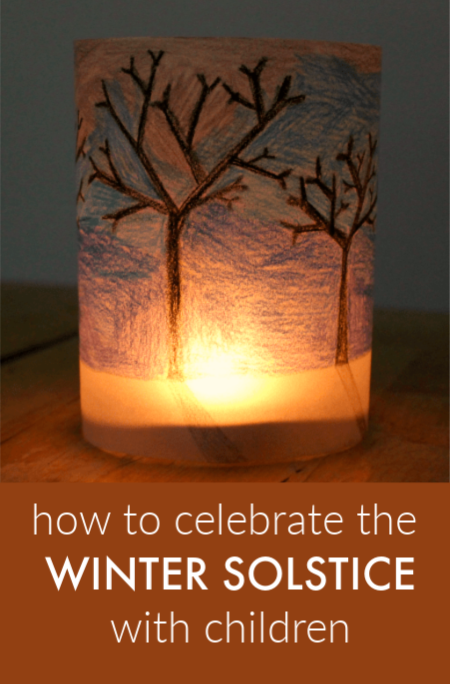 How to celebrate the winter solstice with children
QUICK SOLUTION >> Download our ready-made Winter Solstice thematic unit here
The winter solstice occurs on December 21st this year for those of us in the northern hemisphere. (Readers in the south can find ideas to celebrate the summer solstice here.)
The word solstice comes from the Latin words sol, which means sun, and sistere, which means to stand still.
The winter solstice is our shortest day, when we have fewer hours of daylight than on any other day of the year.
It's when the tilt of the Earth is most inclined away from our star, the sun, and it marks the beginning of winter.
The solstice has been an important ritual, across cultures, for thousands of years.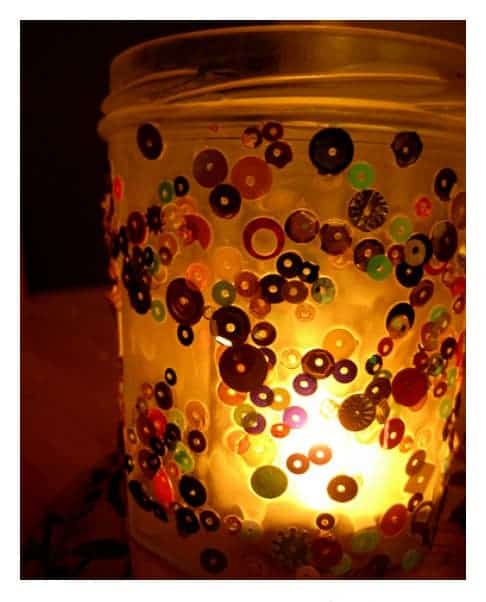 The winter solstice is celebrated worldwide with feasts and festivals. It is a time to rest, get cosy, and renew yourself for another year. Many people use it as a time to let go of things that no longer serve them, and to make new plans for the new year.
It is a great time to focus on the natural world and re-connect yourself with the planet.
Here are some ideas you can use to learn about the sun and celebrate the winter solstice with your children:
QUICK SOLUTION >> Download our ready-made Winter Solstice thematic unit here
Make winter lanterns to bring light to these short, dark days
Use these ideas for themed winter nature walks to encourage yourself to get outdoors
Celebrate the season through art with these winter art projects
Make a nature calendar for the new year
Fill your windows with sunshine with this suncatcher craft
Download my Seasons School guide to a comfort and connection, with a gentle 21- day program of winter activities
Download our ready-made Winter Solstice Unit and printables
For a grab-and-go Winter Solstice Unit, download our ready-made Winter Solstice thematic unit and you'll have everything you need to lead this nature-based celebration.
In this solstice unit your children can:
:: learn about the Solstice: what it is and how it is celebrated
:: make winter lanterns to light up the longest night of the year
:: go on a 'signs of winter' nature walk to explore the science and senses of the new season
:: learn about the Northern Lights and make skyline art
:: fill your windows with suncatchers or math stars
:: make a winter play-land for storytelling and imaginative play
Bonus Winter Solstice thematic unit printables
The Play Academy's thematic units come with practical printables that make the lessons more engaging for your children and easier for you to teach.
No need to go searching for printables to accompany your lessons, they're all included when you download your chosen unit.
In this Winter Solstice Unit you'll receive these bonus printables:
:: Sun Template to aid the art activity
:: a Hawthorn Journal Page to accompany the winter nature walk activity
How to download this Winter Solstice thematic unit
You can download this unit along with over 50 more from NurtureStore's Play Academy.
If you are already of the Play Academy, you can download this unit straight away from our Library here.
If you are not yet a member, find out more and choose your first unit here. Your teaching is about to get a whole lot easier!