Celebrate the festivals of the world with this Learning about Diwali Unit, and try these fun Diwali crafts and activities with your children.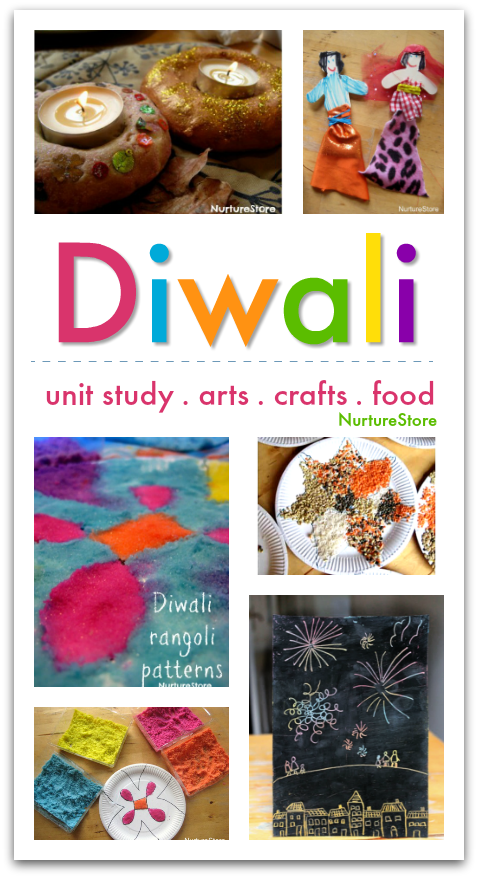 Learning about Diwali unit with Diwali crafts and activities
Learning about the festivals of the world helps children appreciate our diverse world cultures, and see how we are all similar in our enjoyment of joining with family and community for special occasions. This autumn, let's learn about the festival of Diwali and enjoy Diwali-inspired crafts and activities.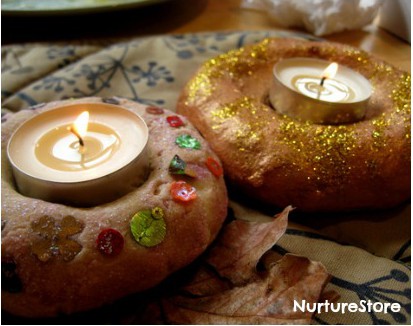 What is Diwali?
Diwali is the festival of lights celebrated by Hindus. It celebrates the triumph of good over evil, and light over dark. It is a happy festival, full of family and community celebration. It celebrates joy, abundance, and wisdom. Diwali remembers the story of Rama and Sita. A good man, Rama, rescued Princess Sita from a demon King Ravana with the help of Hanuman the monkey and his monkey army. You can watch this video from MocomiKids to learn the story of Rama and Sita.
Watch this video from National Geographic to lean more about Diwali.
When is Diwali celebrated?
Diwali is celebrated each year in the autumn. Diwali falls on the date of the new moon following the end of the summer harvest, the darkest night of the Hindu lunar year. In 2019 Diwali will be celebrated in Sunday 27th October.
Where is Diwali celebrated?
Diwali is celebrated by Hindus, Jains, Sikhs and some Buddhists, in India and other countries around the world. Around the world, many big cities with Hindu communities host a public celebration, so there might be one near to you that you can go along to. Watch this video by Christine Kaaloa to see how an Indian family celebrates the festival.
How is Diwali celebrated?
Diwali is the biggest festival of the year for Hindus and is celebrated with food, decorations, lights, and fireworks.
The entrances of houses are decorated with rangoli patterns made from coloured sand, to welcome guests. You can see a selection of rangoli designs here.
Special food is made for celebration meals, and to give as gifts to neighbours. Sweets are given as gifts to family and friends.
Many people buy new clothes for the festival and give gifts of sweets to each other.
Diwali is also celebrated with fireworks, which fill the sky on the night of the festival.
Download your ready-made Diwali kit
Download our Play Academy ready-made Diwali unit and you'll have everything you need to lead a Diwali celebration with your children. In this set of Diwali lesson plans your children can:
:: learn about Diwali: it's meaning, it's traditions and how it's celebrated
:: make Rama and Sita puppets and act out their story
:: create firework paintings or diya lanterns
:: make rangoli designs
:: explore a five senses Indian food taste test
Bonus Diwali thematic unit printables
The Play Academy's thematic units come with practical printables that make the lessons more engaging for your children and easier for you to teach.
No need to go searching for printables to accompany your lessons, they're all included when you download your chosen unit.
In this Diwali Unit you'll receive these bonus printables:
:: Diwali vocabulary cards to re-cap knowledge and develop language skills
:: a Lotus flower colouring sheet and rangoli template for arts and crafts
:: a Diya lantern colouring sheet
:: Monkey army counting cards for math activities
:: a Diwali taste test record sheet to explore the foods of the festival
How to download this Diwali thematic unit
You can download this unit along with over 50 more from NurtureStore's Play Academy.
If you are already of the Play Academy, you can download this unit straight away from our Library here.
If you are not yet a member, find out more and choose your first unit here. Your teaching is about to get a whole lot easier!