In this famous artist lesson children will meet Esther Mahlangu and learn about African art. We'll learn about Ndebele culture and create our own Esther Mahlangu-inspired art.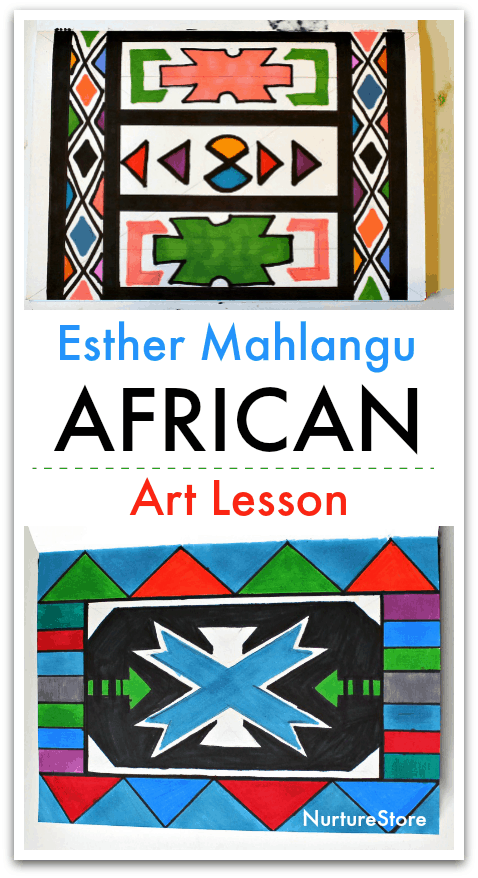 Esther Mahlangu African art lesson for children
> > QUICK RESOURCE > > Download our ready-made Black History Month Unit
In this lesson you will:
:: learn about Esther Mahlangu
:: learn about the African nation of Ndebele, its culture and its distinctive art style
:: look at and talk about some of Mahlangu's paintings
:: use marker pens to create your own Ndebele-inspired geometric art
Famous Artist in Focus :: Esther Mahlangu
Esther Mahlangu is a South African artist and was born on 11th November 1935. She is from the Ndebele nation.
She is famous for her bold, colourful artworks inspired by the traditional art of the Ndebele people. Mahlangu began painting when she was ten years old and was taught the Ndebele practice of mural painting by her mother and grandmother.
It is traditional for the women in the Ndebele community to paint the outside of their houses. They use natural pigments mixed with cow dung, and bright acrylic paints outlined with black lines, to make large geometric patterns on the outside walls of their homes.
You can see more Ndebele houses through the links below:
Mahlangu uses elements from the traditional Nedebele houses in her paintings. These traditional designs feature complex symmetry and repeating patterns in geometric compositions using rectangles and triangles.
Mahlangu now travels widely to promote the Ndebele culture. She is also the director of a school which teaches girls the Ndebele style of painting and beadwork.
Esther Mahlangu's art
Let's look at some of Esther Mahlangu's artworks and then we'll create our own geometric design.
Click through on these links to see examples of her art. As you look at the artworks, answer these questions:
What can you see?
What words would you use to describe the artwork?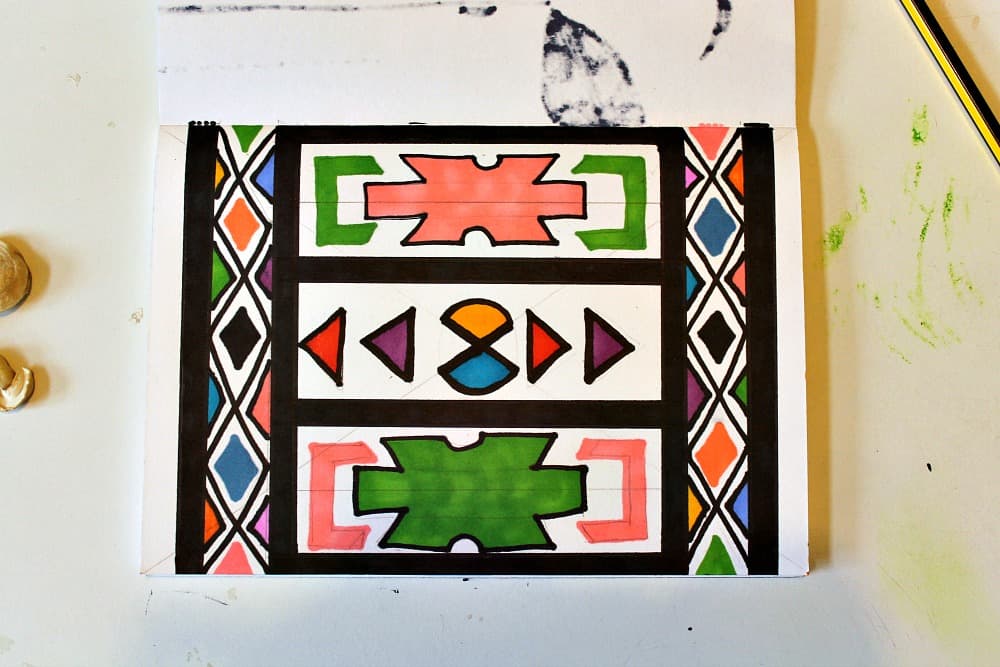 ART PROJECT :: NDEBELE-INSPRED GEOMETRIC PICTURES
Let's take inspiration from Esther Mahlangu, and the Ndebele style of house painting, and create our own geometric pictures.
Materials needed
:: white paper or card
:: ruler
:: pencil
:: black and coloured marker pens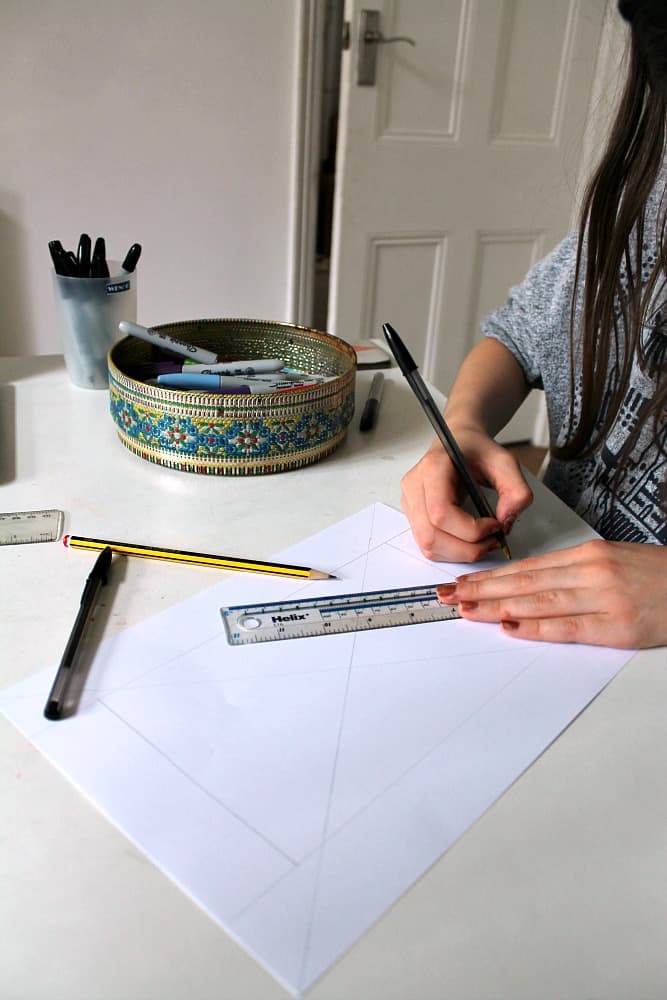 Begin by drawing out a grid to guide your patterns.
Use a pencil and ruler to draw faint lines on your paper. You can draw a border around all four sides of your paper, and diagonal lines across your page.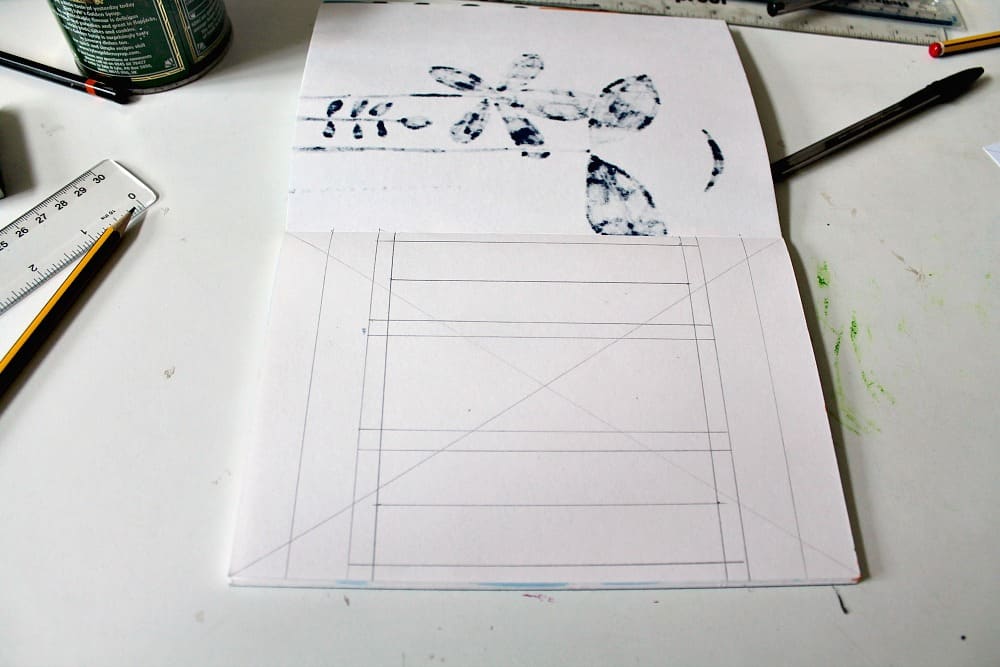 From this simple framework, add more lines to your page, dividing it up into sections.
Try to make your grid symmetrical in its layout.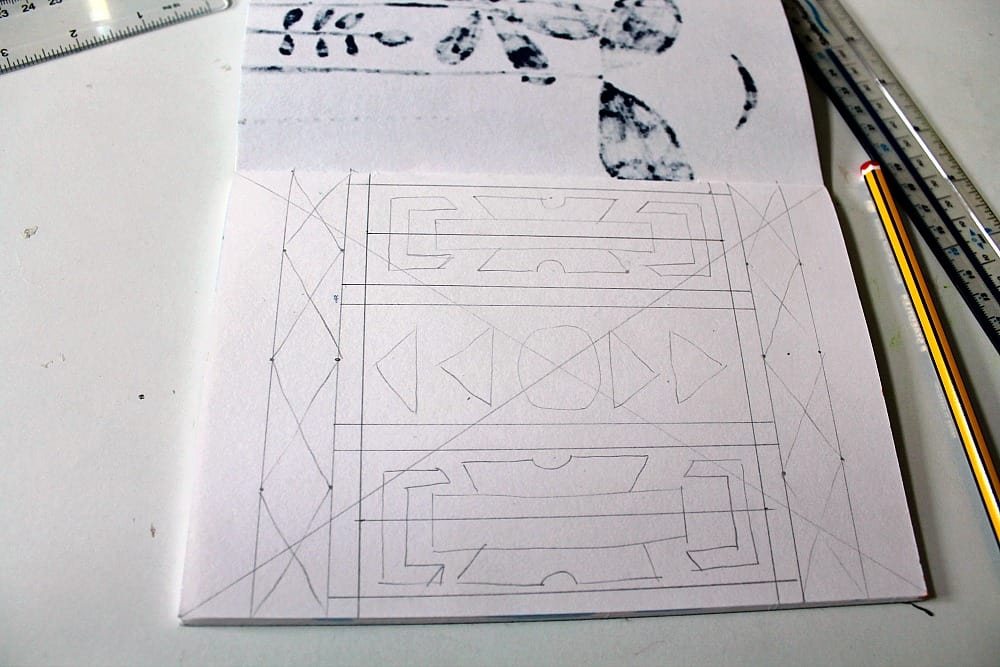 Once you have a grid to guide your design, draw in your patterns.
You can use the shapes you have seen in the photographs of Ndebele houses and Esther Mahlangu's artworks.
Use repeating patterns, geometric shapes (squares, rectangles, triangles…) and symmetry, as is the Ndebele style.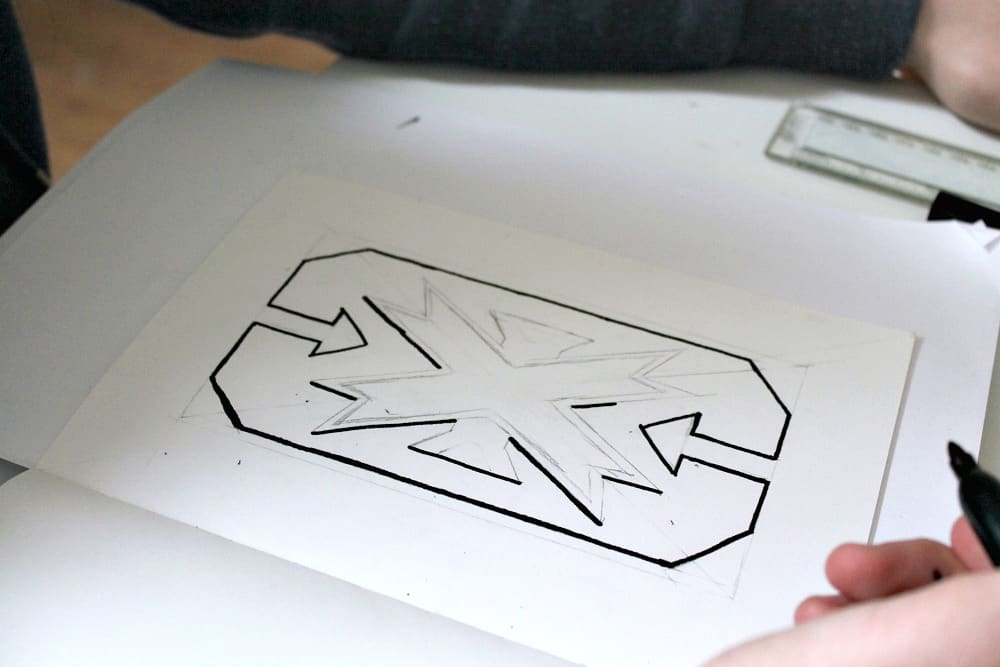 Draw over the outline of your shapes with a black marker pen.
Use a ruler to get clear, straight lines.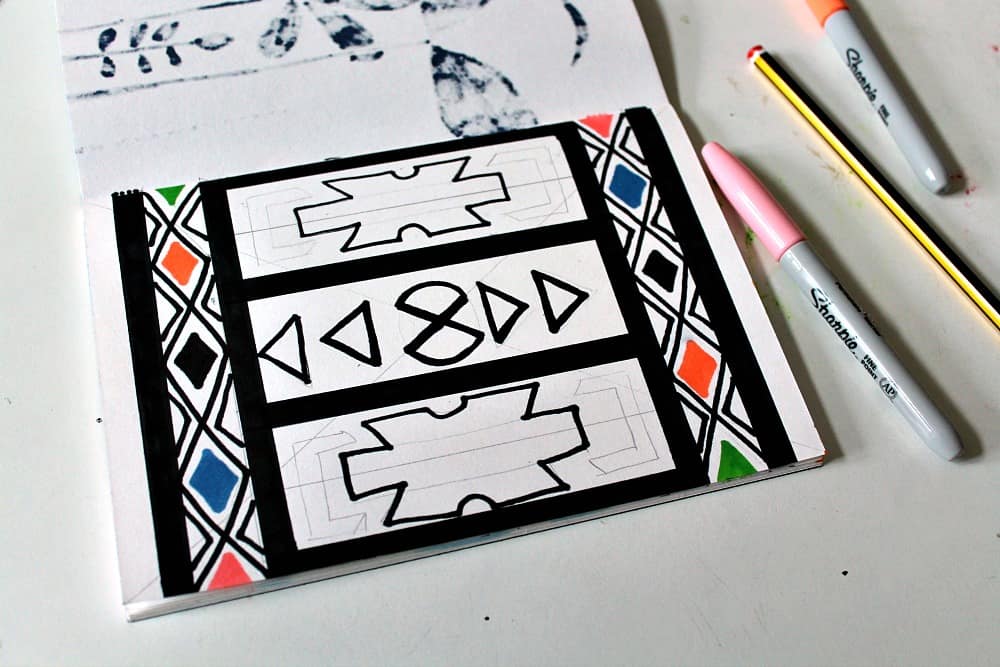 Then use marker pens to add colour. You might like to use the same shades that you have seen in the Ndebele houses.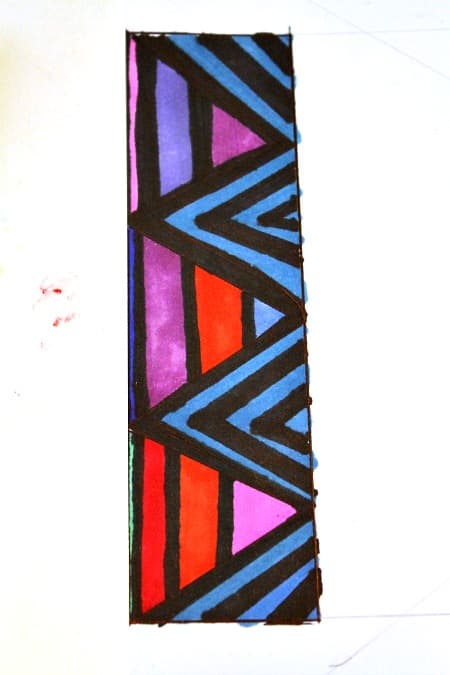 You can use your marker pen to add extra elements to the borders of your design.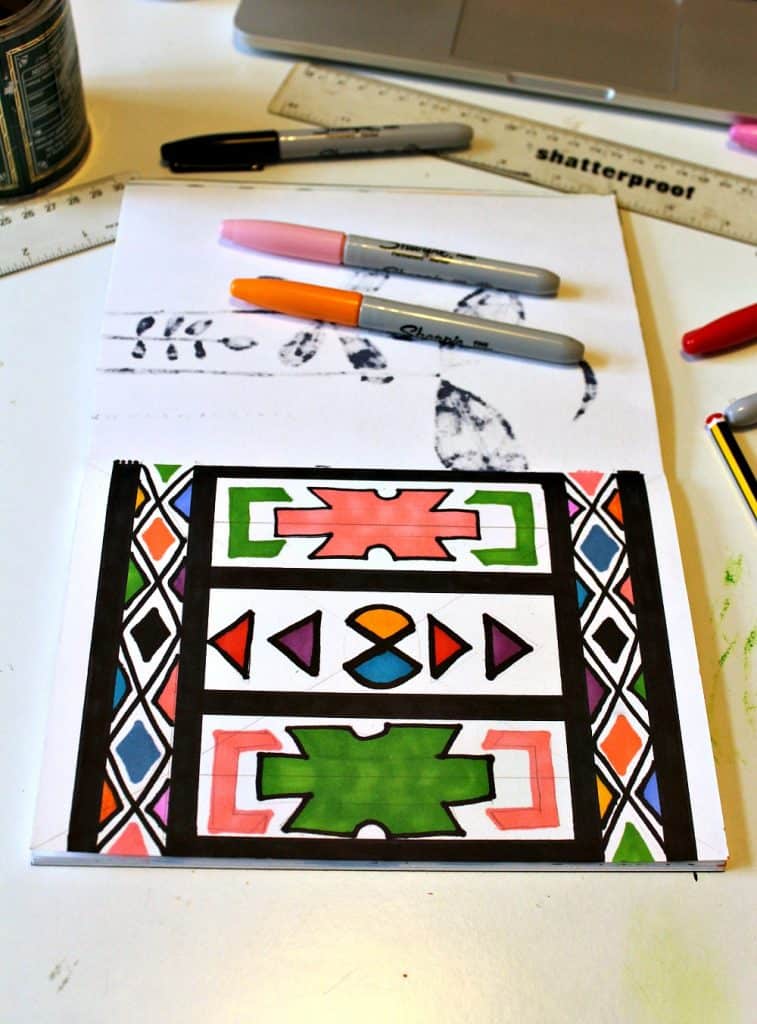 And use repeating lines of shapes, and create symmetry in different sections of your design.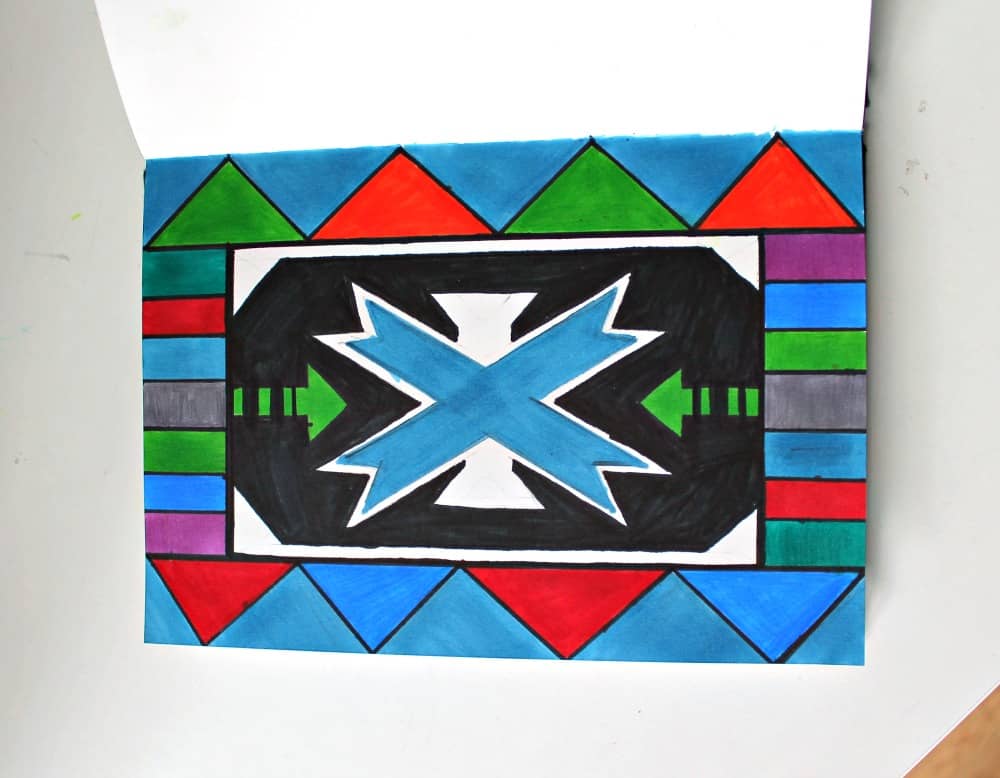 Download your ready-made Black History Month Unit
February is the month Black History is remembered and celebrated in the US, and for the UK it's October. Download your copy of the Play Academy's ready-made Black History Month Unit and you'll be ready to lead a set of engaging Black History Month activities with your children. In these Black History month lesson plans your children can:
:: learn about Black History Month: what it is and why it is important
:: explore identity and make multicultural faces
:: learn about Rosa Parks and make their own 'bus book'
:: learn about the art of the Gee's Bend Quilters and make their own quilt project
:: learn about Esther Malangu and try their own designs inspired by south African art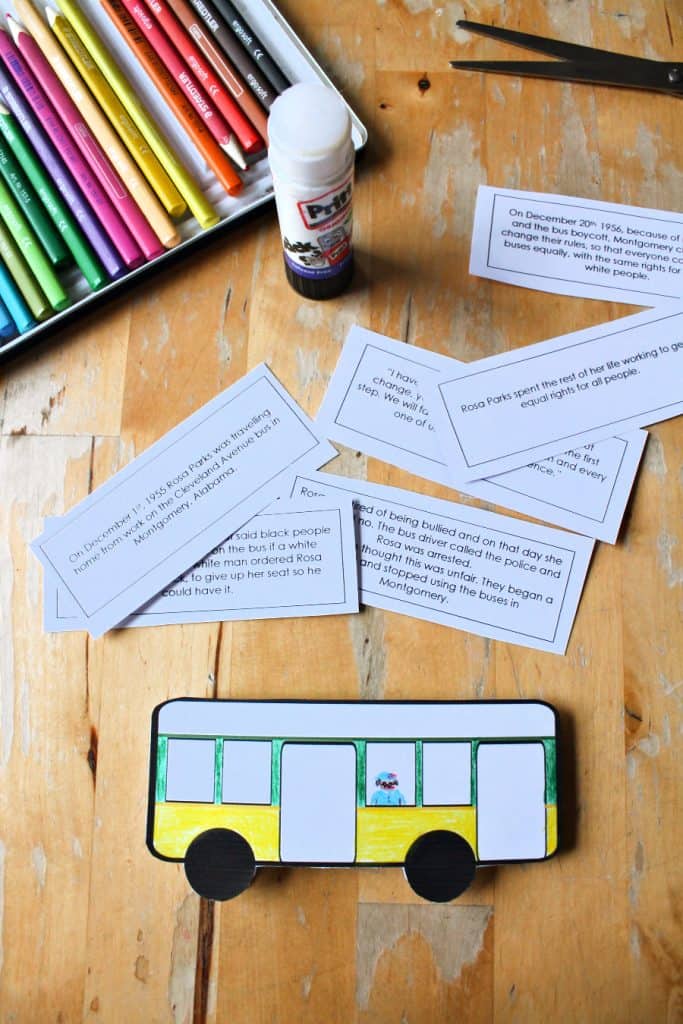 Bonus Black History Month thematic unit printables
The Play Academy's thematic units come with practical printables that make the lessons more engaging for your children and easier for you to teach.
No need to go searching for printables to accompany your lessons, they're all included when you download your chosen unit.
In this Black History Month Unit you'll receive these bonus printables:
:: make-your-own Rosa Parks Bus Book printable
:: Multicultural Faces play dough mats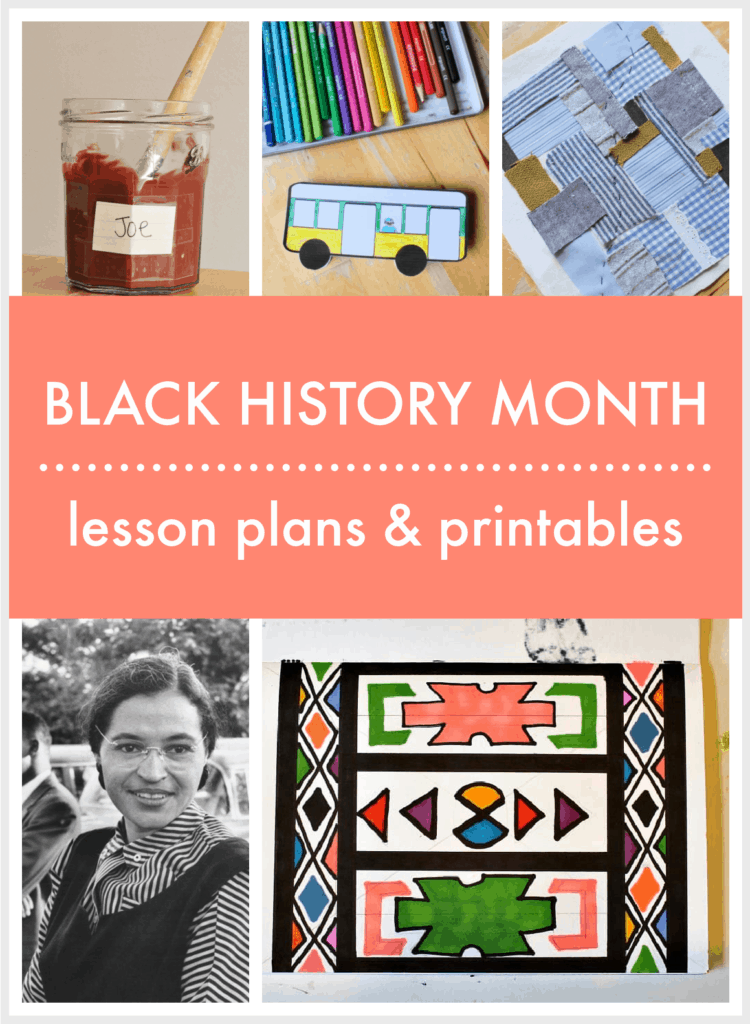 How to download this Black History Month thematic unit
You can download this unit along with over 50 more from NurtureStore's Play Academy.
If you are already of the Play Academy, you can download this unit straight away from our Library here.
If you are not yet a member, find out more and choose your first unit here. Your teaching is about to get a whole lot easier!