Looking for Chinese New Year activities for children? We have a complete resource, all in one place.

A complete resource for Chinese New Year crafts and activities
To help you plan your activities, here is our full Chinese New Year archive.
You'll find ideas for play, sensory, art, math, science and literacy, including useful free printables.
:: Show the images to your child and let them pick the ones they like the best!
:: Follow the suggested week of Chinese New Year activities
:: Use the index of Chinese New Year activities to create classroom centers or offer continuous provision
Sign up for my weekly Play Planner and I'll send you more free resources, lesson plans and printables each week, so you always have the latest, seasonal ideas to make your learning fun and easy.
Chinese New Year
The Chinese year follows the lunar cycle which places the celebration of new year at the time of new moon that occurs sometime between January 21st and February 20th.
In 2019 Chinese New Year will begin on Tuesday 5th February, which will be the start of the Year of the Pig. In 2020 the new year will begin on January 25th, when the Year of the Rat will begin.
The festival is a time of great celebration, in China and in Chinese-communities around the world.
Traditional festivities include special foods, the gifting of red envelopes containing money, dragon parades and lion dances, lantern decorations, fireworks and firecrackers.
The festival chases away bad spirits and celebrates good fortune for the year ahead.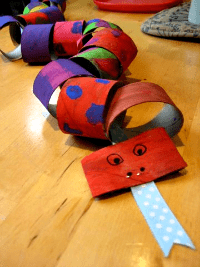 The Chinese Zodiac
In the Chinese calendar, each year is associated with one of twelve special animal from the Chinese Zodiac. These animals all have special personalities and attributes and people are thought to share qualities with the animal of the year in which they were born.
The animals are: Rat, Ox, Tiger, Rabbit, Dragon, Snake, Horse, Goat, Monkey, Rooster, Dog, and Pig.
China Today has a guide to the characters of each animal and you can find links below to individual animal crafts.
Recommended books for children about Chinese New Year
A great way to introduce any new topic to children is with a story. The following books offer a colourful, simple introduction to Chinese New Year: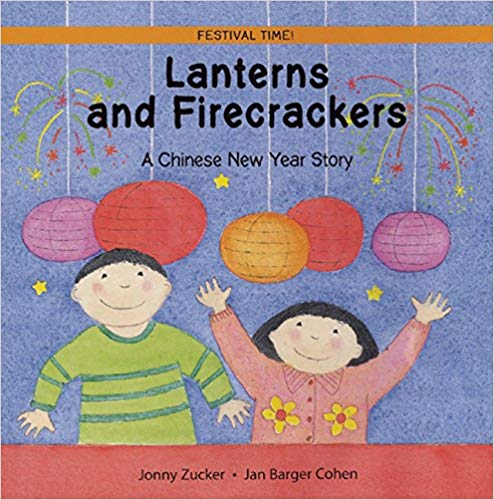 Lanterns and Firecrackers: A Chinese New Year Story by Jonny Zucker and Jan Barger Cohen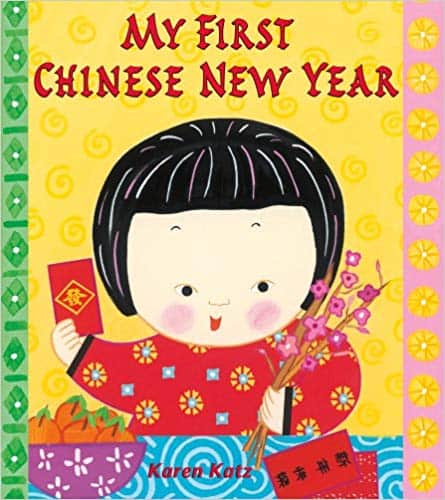 My First Chinese New Year by Karen Katz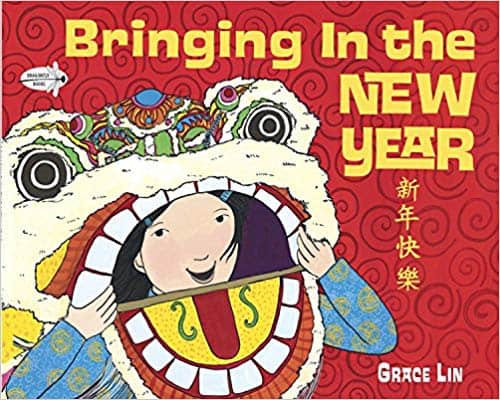 Bringing in the New Year by Grace Lin
Chinese props to bring the stories to life
It is a good idea to have props to show your children, as you read the story and introduce the key elements of a festival. It gives the children something to hold and explore, making the ideas of the festival real and relevant to them, especially if they are learning about a festival from a country or culture that they are not familiar with.
You might have a circle time to look at the items, place them on a discovery table, or in a treasure basket.
Items that you might bring along to show your children for your Chinese New Year topic might include:
:: mandarins – a winter fruit representing abundance, a great food for snack time this week
:: red paper lanterns and other decorations
:: toys or puppets for each of the animals in the Chinese Zodiac
:: dragon and lion puppets – who feature in the traditional parades for Chinese New Year
:: chop sticks and soup spoons in a Chinese style
:: examples or pictures of foods that are eaten at the festival, which might include: rice cakes whose name (nian gao) sounds like the greeting 'grow (prosper) in the new year', spring rolls as gold bricks, vegetables cut into coin shapes, long noodles to represent long life, and dumplings whose shape is like old Chinese money
:: spices that are commonly used in Chinese food, to smell: cinnamon, cloves, fennel, star anise, ginger, and nutmeg
:: red envelopes and gold coins, which are given (in amounts of equal numbers) to children as gifts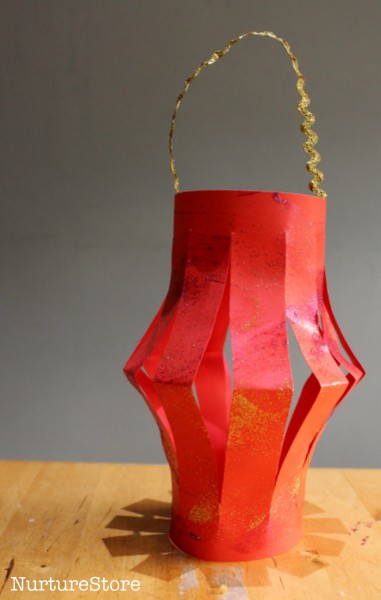 A week of Chinese New Year activities
If you like to offer a weekly program of activities based about a topic, here's a suggested five day lesson plan of Chinese New Year activities. (You can of course pick and mix from the other activities listed in the index below too.)
:: introduce the festival with a story and a look at the special objects of the festival; chat about the festival and ask if any of your children are celebrating the festival with their family
:: zodiac animal craft
:: explore spices and taste mandarins, or make a Chinese recipe
Continuous provision / themed centres
If you prefer to offer your children continuous provision or set up centres around your classroom where your children can circulate and try out a range of activities, here's an index of our Chinese New Year ideas by area.