Learn to count to ten in Chinese with a sensory writing tray.

Learn to count to ten in Chinese :: sensory writing tray
We're using all our senses to learn how to count to ten in Chinese, as part of our Chinese New Year activities; combining this free printable of Chinese numbers with a sensory writing tray for some hands-on learning.
Learning the numbers one to ten is a nice introduction to learning another language. It lets children see that they are a global kid, part of a big wide world of countries and cultures, where they will find many differences (such as different languages and letters) but also many similarities (such as how we all count, and celebrate festivals with our family).
At the end of this article you'll find many more ideas for learning about China and Chinese New Year with your children.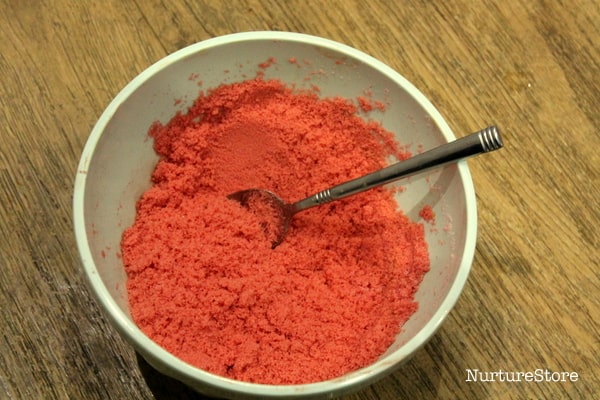 How to make a sensory salt tray
To make the sensory writing tray we're using dyed salt.
You can see how to make the coloured salt here – it's very easy, using either paint or food colouring.
For our Chinese-inspired writing tray we're using red salt with some added gold sparkles (you can use edible gold dust or gold glitter), and some Chinese spices mixed in for scent (star anise, cinnamon and ground cloves).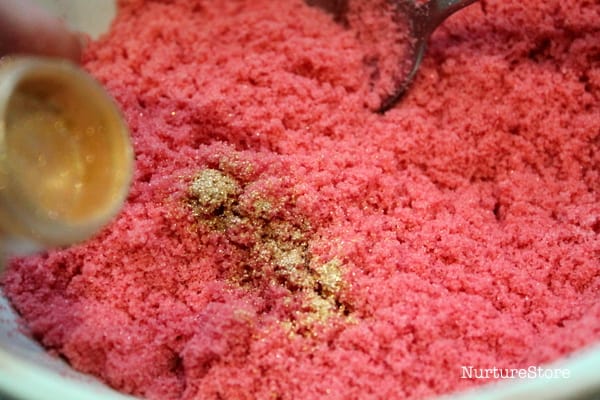 I made a set of number cards using this printable set of Chinese numbers.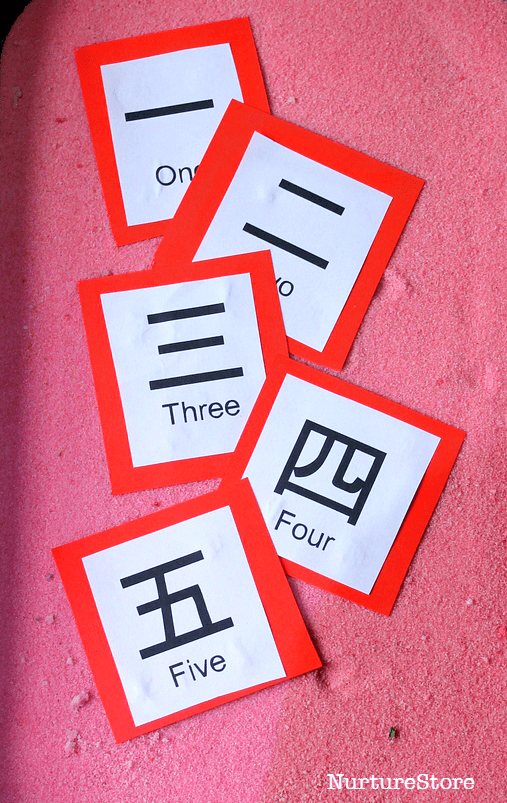 We listened to the numbers spoken out loud in Mandarin on the BBC site and tried to say them ourselves. Then we matched up the cards with the correct number of gold coins, counting out loud:
0 líng
1 yī
2 èr
3 sān
4 sì
5 wǔ
6 liù
7 qī
8 bā
9 jiǔ
10 shí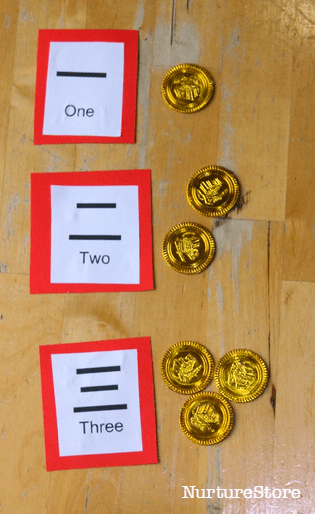 How to use a sensory salt tray
We also wrote out the Chinese numbers in our sensory salt tray.
We're working on numbers, but you can also use the tray for letters, or simply to practise making marks, if your children are at the pre-writing stage.
Use a paint brush, pencil, chopstick or your finger to write out the number in the salt tray.
This means every time your child writes a word they can:
see the number, on the card
feel the flow of the number as they write the it through the salt
smell the Chinese spices in the salt, giving an extra sensory boost to the activity
hear the number, as they say it out loud as they write
They're combining four senses to help them learn the number.
By trying to write Chinese numbers they are practising how to look very carefully and copy a symbol – good skills that they can apply to English numbers and letters too.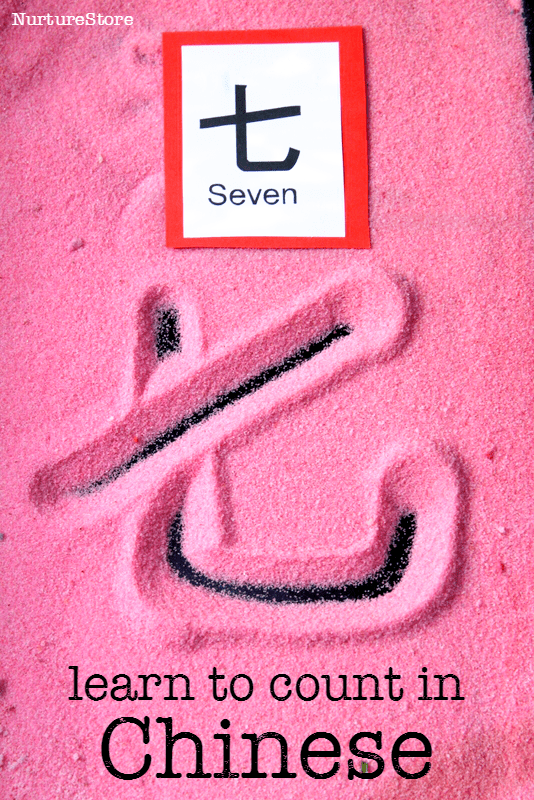 Download your ready-made Chinese New Year Unit
Download your copy of the Play Academy's ready-made Chinese New Year Unit and you'll have everything you nee to teach an engaging programme of Chinese New Year activities.
In this Chinese New Year Unit your children can:
:: learn about Chinese New Year: what it is and how it is celebrated
:: learn about the animals of the Chinese zodiac
:: learn about Chinese dragons and make your own dragon puppet
:: make Chinese-style paper lanterns
:: play lucky 8s, count to ten in Chinese and play red envelope math games
:: explore sensory painting
:: try a mandarin sensory taste test
Bonus Chinese New Year thematic unit printables
The Play Academy's thematic units come with practical printables that make the lessons more engaging for your children and easier for you to teach.
No need to go searching for printables to accompany your lessons, they're all included when you download your chosen unit.
In this Chinese New Year Unit you'll receive these bonus printables:
:: a Red Envelope mat for math activities
:: three-part colour-in Chinese Zodiac Animals matching cards
How to download thisChinese New Year thematic unit
You can download this unit along with over 50 more from NurtureStore's Play Academy.
If you are already of the Play Academy, you can download this unit straight away from our Library here.
If you are not yet a member, find out more and choose your first unit here. Your teaching is about to get a whole lot easier!