Enjoy some red and gold-themed sensory play inspired by Chinese New Year.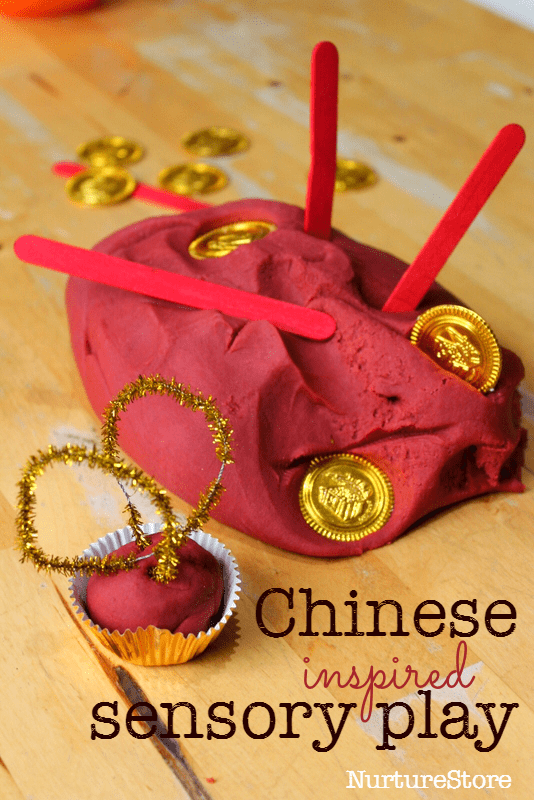 Chinese New Year sensory play with spice play dough

I used my favourite
no cook play dough recipe
to make this Chinese-inspired play dough, adding red food colouring and some Chinese spices for scent: star anise, cinnamon and cloves. It smells wonderful!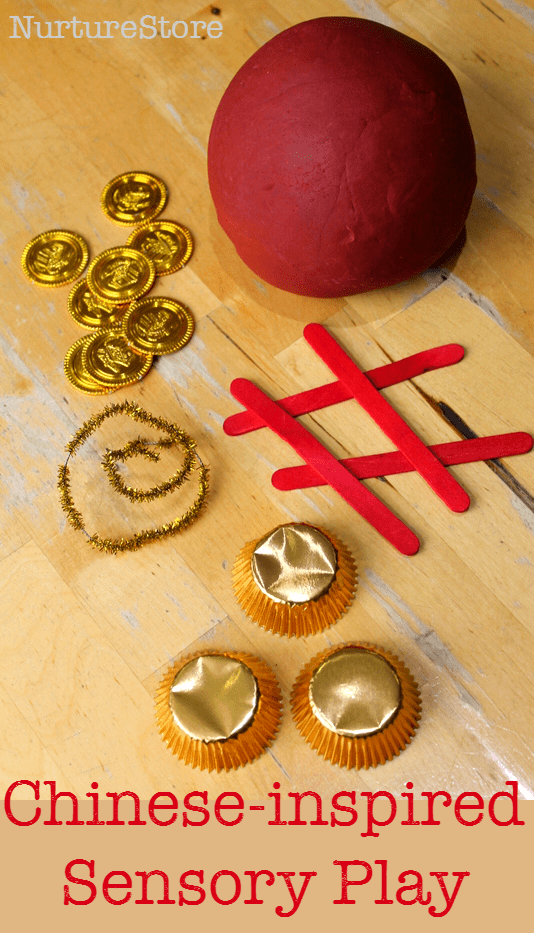 Then we set out the play dough with some red and gold loose parts. We used gold coins, lollipop sticks, cake cases and gold pipe cleaners – just a mix that the children picked out from our supplies. But, you could also include:
:: whole Chinese spices such as star anise, cinnamon sticks, cloves
:: Chinese bowls, tea cups and spoons
:: Chopsticks or small bamboo canes for mark making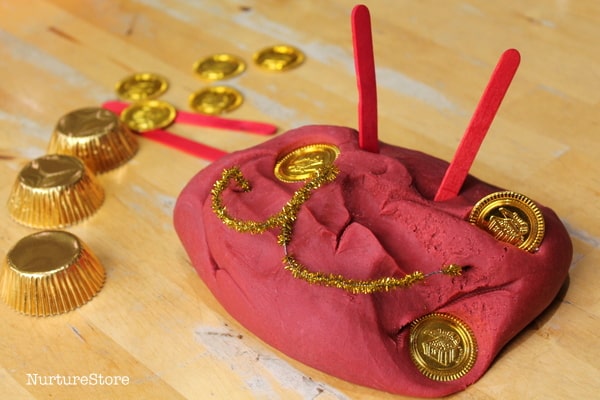 Then invite the children to play. We're taking inspiration from aspects of Chinese life in this sensory play activity. The play lets them explore the traditional colours, and feel and smell of some authentic Chinese spices. They might chose to role play cooking with the play dough, build a sculpture, or enjoy squishing and squashing the dough. Any thing goes, so encourage everyone to play, however they choose.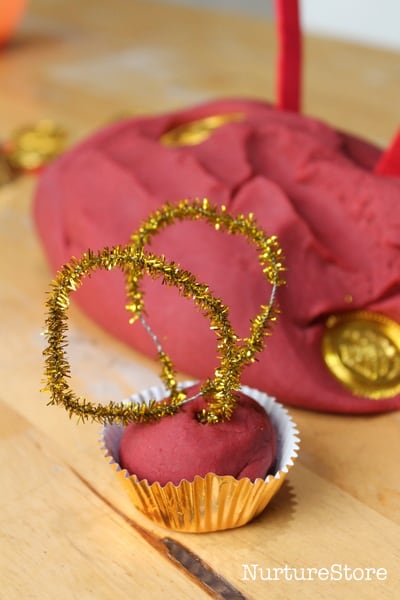 More Chinese New Year activities
Raise a global child! Exploring festivals from different countries and cultures is a wonderful way to learn about the world. You can see our archive of Chinese New Year activities here.