How to make a tiger finger puppet for storytelling, imaginary play or as part of your Chinese New Year celebration.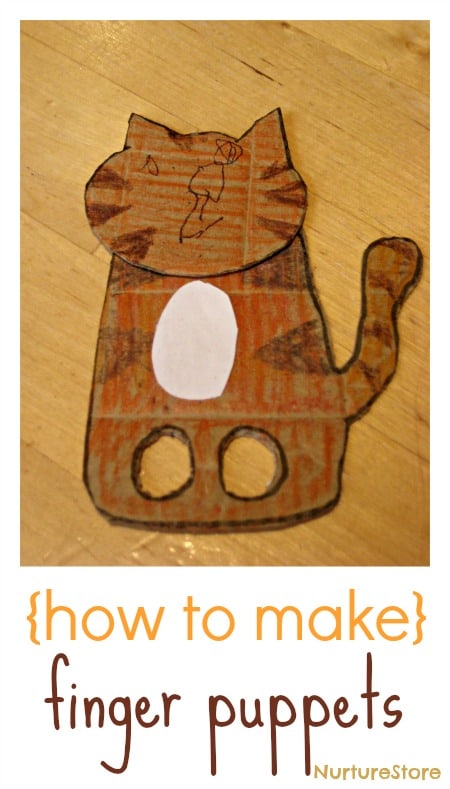 How to make a tiger finger puppet
To celebrate the Chinese New Year year of the tiger we made tiger finger puppets. We had so much fun making them that my daughter said 'Can we make a thousand?' Hope you like them too.
This article is part of our Chinese New Year activities for children and also fits in well with our animal activities and as a tiger craft to accompany reading "The Tiger Who Came to Tea'.
In this activity you can:
:: see how to make a tiger puppet
:: try a junk model project
:: find links to more Chinese New Year activities and crafts to enjoy with your children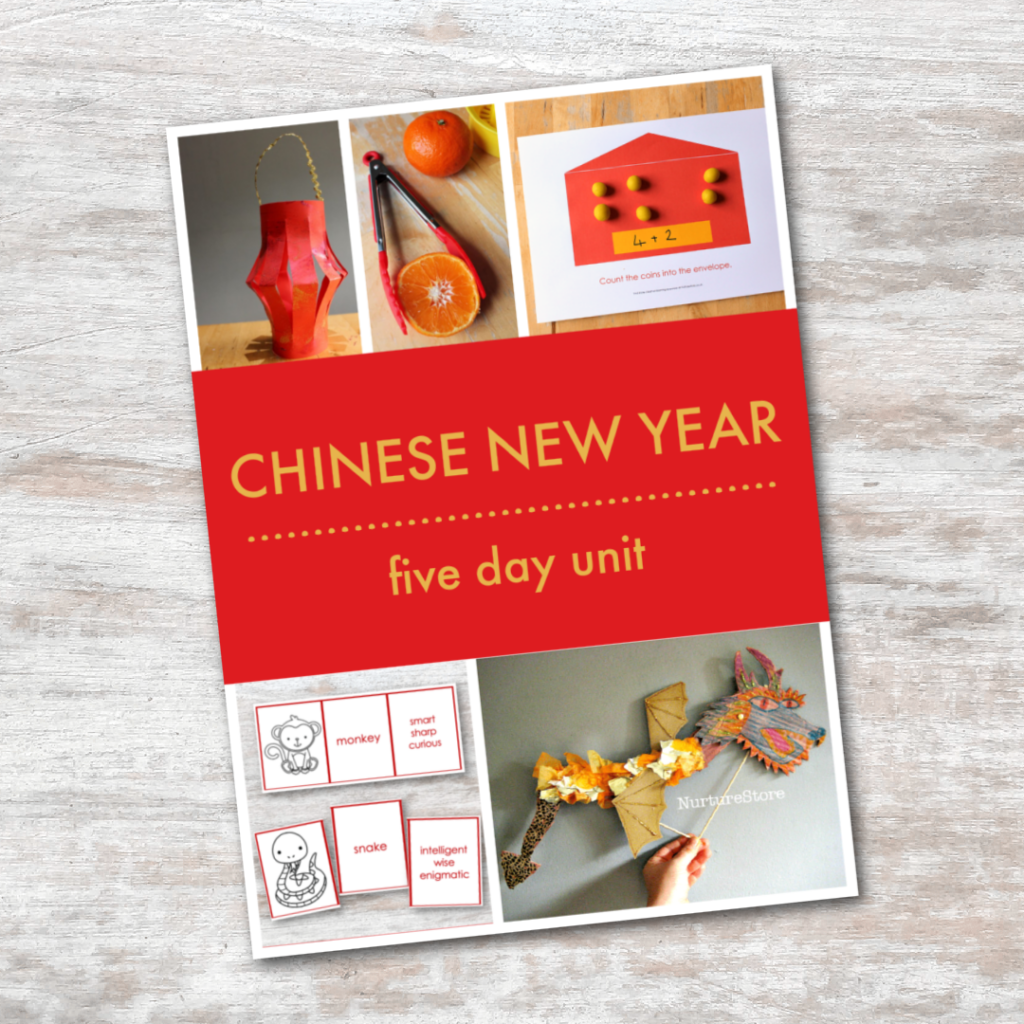 Ready-made Chinese New Year lesson plans, all in one place
The best and easiest way to teach your children about Chinese New Year is with our ready-made Chinese New Year thematic unit. Join our Play Academy and download a ready-made Chinese new Year Unit.
This Unit includes lessons on Chinese New Year and how it is celebrated; the animals of the Chinese zodiac; Chinese dragons and how to make your own dragon puppet; how to make Chinese-style paper lanterns; math and literacy activities including playing lucky 8s, counting to ten in Chinese and play red envelope games; explore sensory painting and taking a mandarin sensory taste test.
In this Chinese New Year Unit you'll also receive bonus printables including a Red Envelope mat for math activities and three-part colour-in Chinese Zodiac Animals matching cards.
If you are not yet a member of NurtureStore's Play Academy, join us here to get this and over 50 more ready-made teaching units.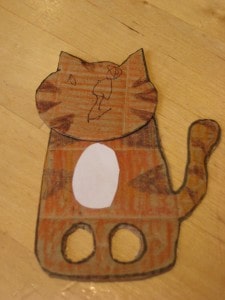 Materials need to make a tiger finger puppet
You will need:
:: a piece of card*
:: orange and brown crayons or markers
:: sheet of white paper
:: scissors
:: craft knife
:: glue stick
:: black ballpoint pen
*The card needs to be thick enough so the finished tiger doesn't flop over when you put your fingers in the holes. Recycled packaging can work well.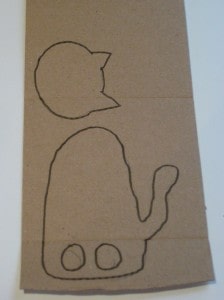 How to make a tiger finger puppet
Start off by drawing a tiger body and head shape onto your card.
Include 2 circles (as shown in the picture above) which will be the finger holes.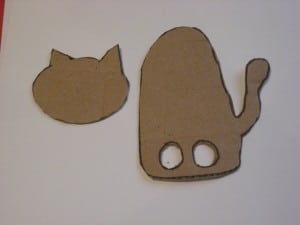 Cut the shapes out.
I used the scissors to cut the outline, but needed the craft knife for the finger holes.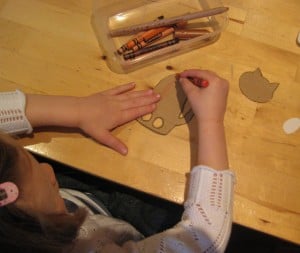 Then colour your tiger.
My daughter selected all the orange and brown crayons from our box (good sorting practice!) and then chose her favourite shades to colour her tiger.
Don't forget to add some brown stripes, especially along the tail.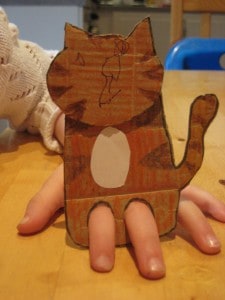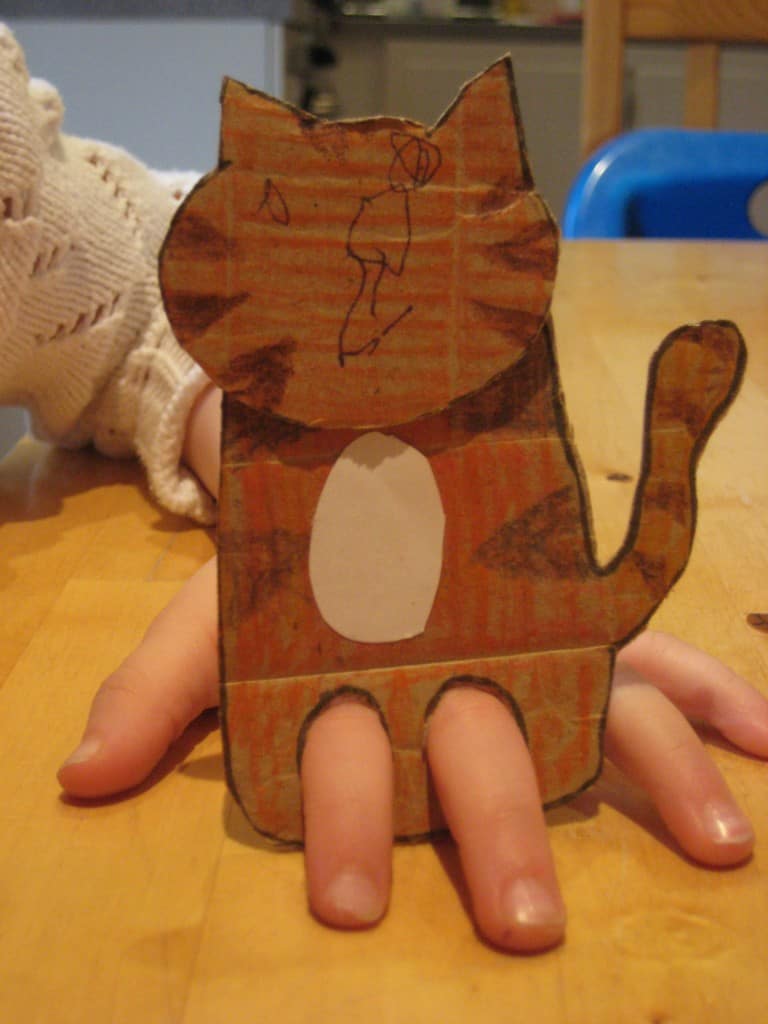 We cut out an oval from the white paper to go on the tiger's tummy. As we used wax crayons we found a black ballpoint pen worked best to make the face.
My daughter said at first that drawing the face was too hard, but with a bit of encouragement to have a try I think you'll agree she did a great job.
Check the finger holes are the right size for your child – you can enlarge them with the craft knife if you need to. Then all your tiger finger puppet needs is a name and he's ready to play.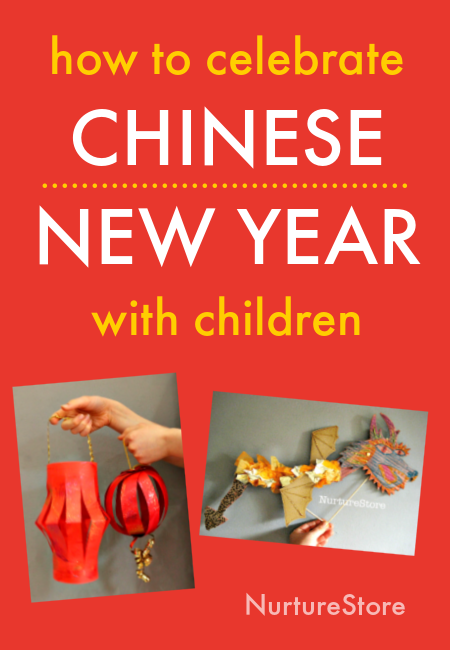 More Chinese New Year activities for children
Making this tiger finger puppet as part of the Chinese year of the tiger? See our full index of Chinese New Year activities for more ideas including how to make Chinese Lanterns, math and literacy activities using red envelopes, and sensory play activities for Chinese New Year.