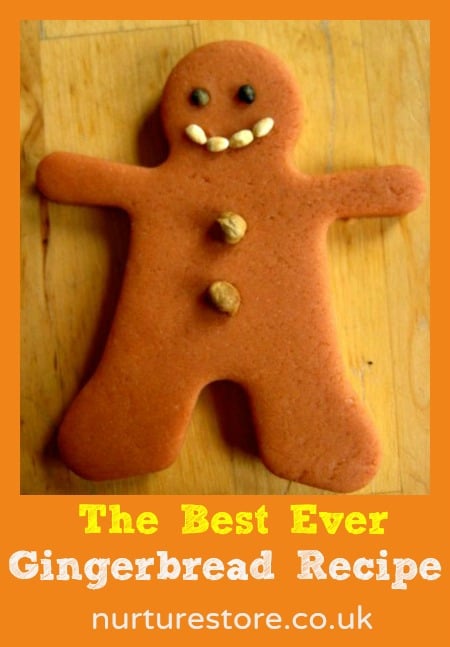 A good recipe to use with children – the dough can cope with lots of handling by the children and the finished biscuits will still turn out OK.
Gingerbread recipe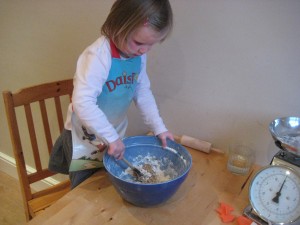 7 oz plain flour
2 teaspoons ground ginger
1 teaspoons mixed spice
3 oz butter
2 tablespoons golden syrup
2 oz sugar
1 teaspoon bicarbonate of soda
1 desert spoon of water
1. Preheat the oven to gas mark 5 / 190 C and grease two baking trays with butter.
2. Heat the butter, sugar and golden syrup in a pan, but don't let them boil.
3. Stir in the flour and spices.
4. Dissolve the bicarbonate of soda in the water and add to the mixture.
5. Knead it into a ball and then roll out on to a floured surface.
6. You can make diferent shapes and use cookie cutters to make biscuits – whatever you like. If you're making gingerbread men, add raisins for eyes / mouth / buttons.
7. Bake until golden (time will depend on how big your cookies are, but check after 10 minutes).
8. Lay them on a cooling rack. If you want to add icing wait until the biscuits are completely cool.
Enjoy!