A delicious and easy receipe when you're barbequeing, and just right for children, is:
Barbeque Bananas

Take one banana per person and slice down the centre. Fill the slit with chocolate chips.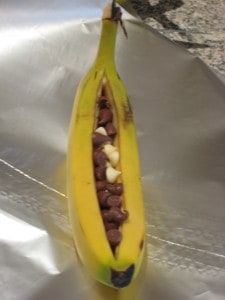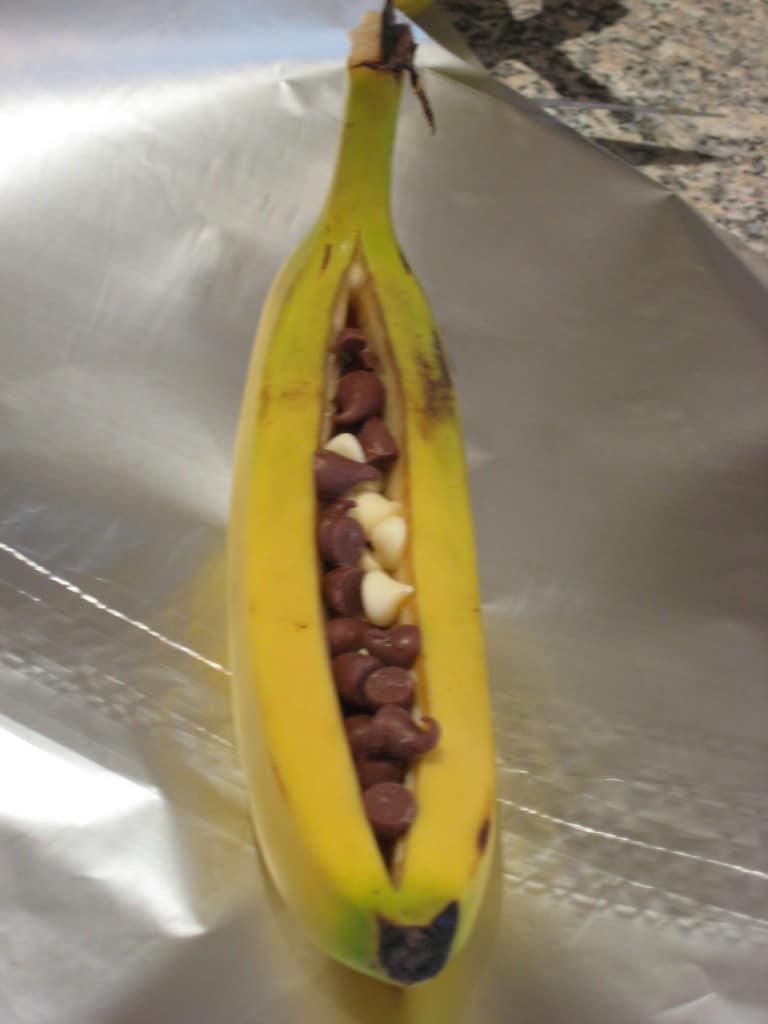 Wrap each banana in a tinfoil parcel and place on the barbeque after the main courses has been cooked. The remaining heat from the coals will bake the bananas and melt the chocolate.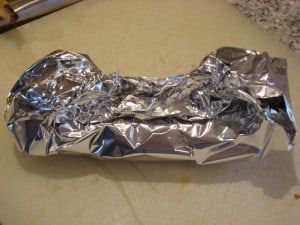 Unwrap* your banana parcels, add a scoop of icecream and enjoy.
*This is going to be hot of course, so leave it to a grownup who's wearing oven gloves.
Why not use a disposable barbeque and head off for a picnic in the great outdoors?