Of all the playdough recipe variations we make I think this chocolate playdough recipe smells the best!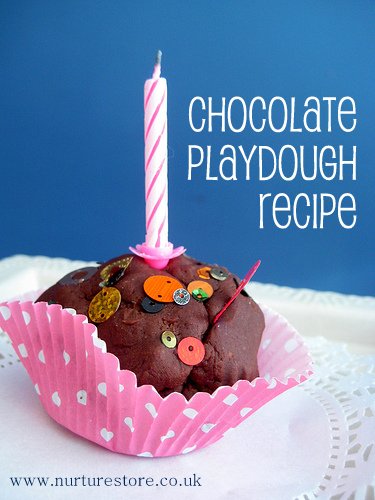 Homemade chocolate play dough recipe
We usually make a no cook playdough recipe, as it's the quickest and easiest to make, but this time we went with a cooked recipe.
Here's our version of an easy chocolate playdough, with some serving suggestions to go with it.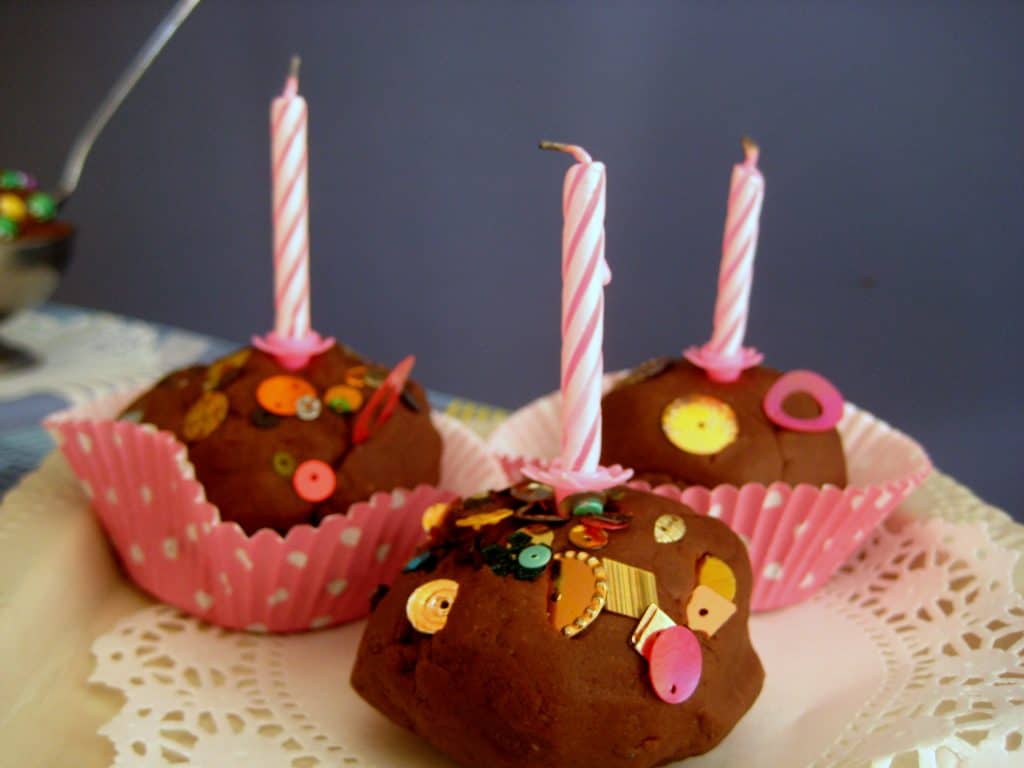 Easy chocolate playdough recipe
Ingredients:
2 cups of water
1 1/2 cups of plain flour
1/2 cup of cocoa
1 cup of salt
2 tablespoons of vegetable oil
1 1/2 tablespoons of cream of tartar
Stir up all the ingredients in a saucepan, over a low heat, until the dough forms. Allow the playdough to cool and then you're ready to play.
This makes  a dark chocolate coloured playdough with a great smell.
If you'd like to make it milder just use more flour and less cocoa, making sure you use 2 cups of the flour/cocoa combination in total.
The playdough looks and smells good enough to eat, but of course it isn't, so make sure the children understand this dough is only pretend.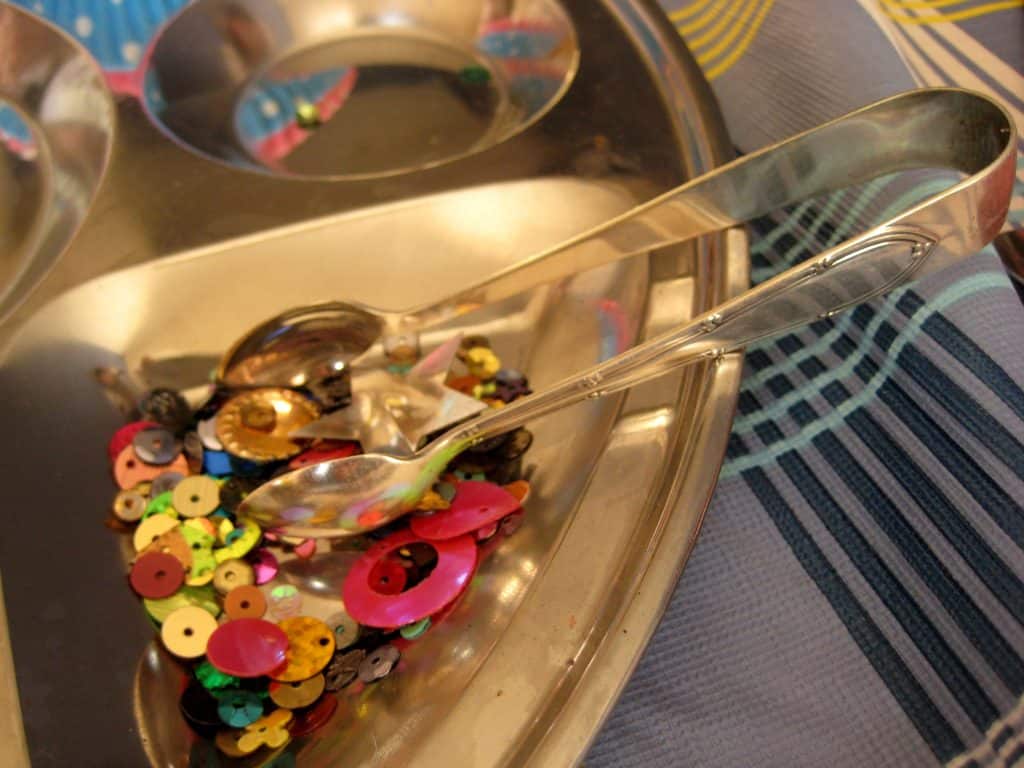 How to play with your chocolate playdough
We set up a cupcake bakery, using:
:: pretty cupcake liners and dainty doilies
:: beads and foil confetti shapes, served up using sugar tongs (which were declared 'posh')
:: birthday candles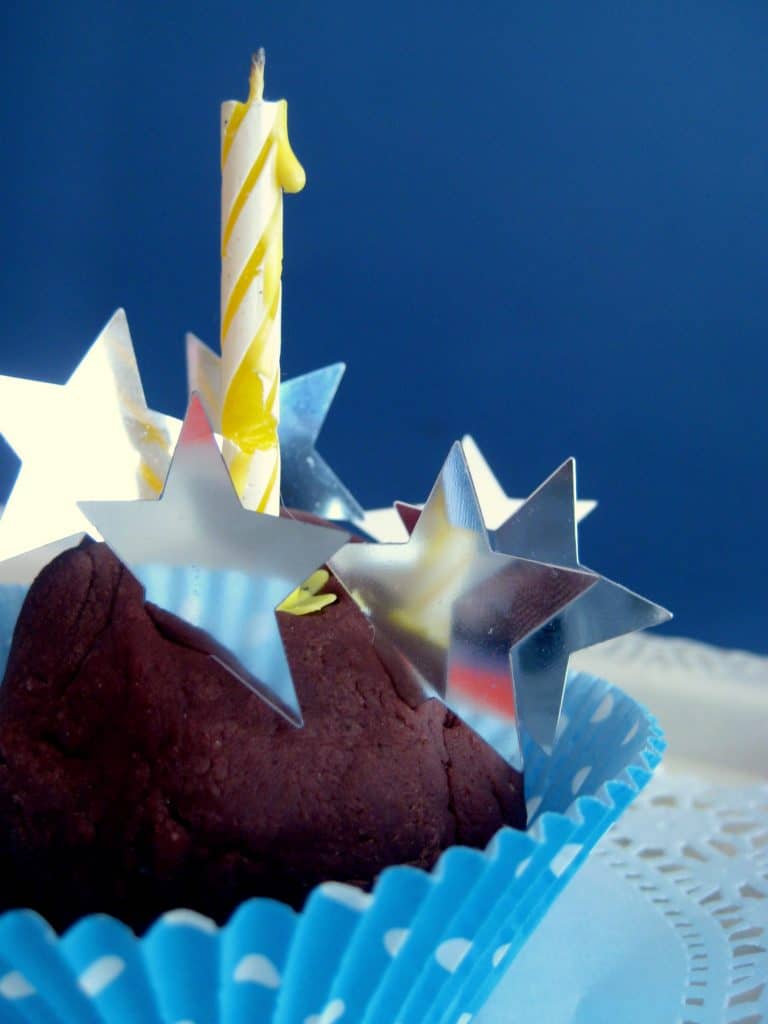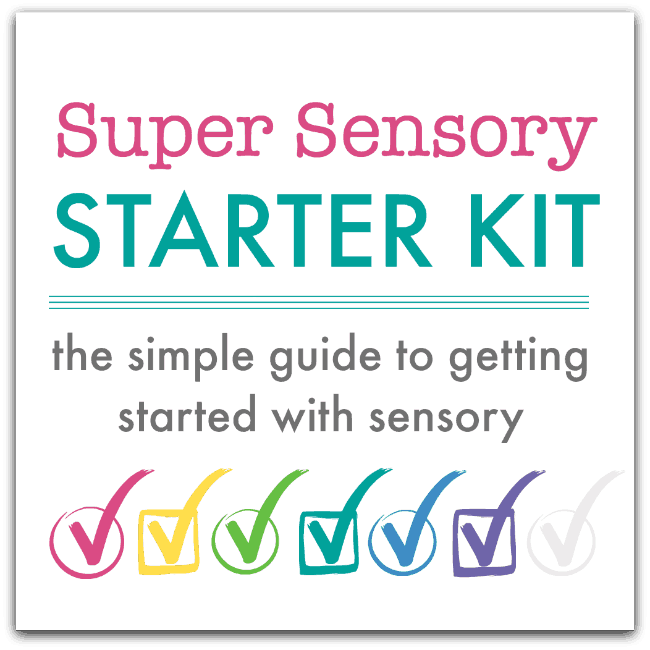 Get my Super Sensory Starter Kit for free
Every child deserves to be have their needs met so they can thrive. That's why I've made you my free Super Sensory Starter Kit.
Do you feel like your child is measured too early against unrealistic standards and you know they need more sensory input, more fun, and more hands-on activities?
Maybe you're a parent who wants to get your child away from a screen and into active play. Or you have a special sensory child who needs their own sensory diet.
Maybe you're a childminder or a nanny who needs to balance activities for a range of ages, with a tiny budget for materials.
Perhaps you're a teacher who truly wants to have a play-based classroom, but you're already stressed by the demands of observations and administration. Or perhaps you're a therapist or specialist who needs ideas that colleagues and parents can use.
My free Super Sensory Starter Kit will give you the tools you need to successfully tune-in to your child and help them be happier, calmer, and more successful at learning and life.
So I can send you the best resources, please tell me which of the following categories best describes you:
---
* Your data is safe with us. Learn how we hold, use and protect it.
---