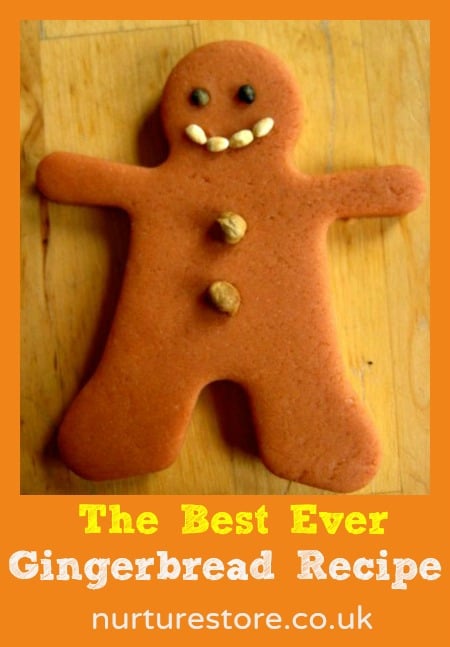 A good recipe to use with children – the dough can cope with lots of handling by the children and the finished biscuits will still turn out OK.
Gingerbread recipe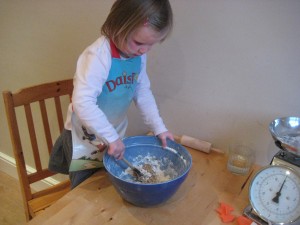 7 oz plain flour
2 teaspoons ground ginger
1 teaspoons mixed spice
3 oz butter
2 tablespoons golden syrup
2 oz sugar
1 teaspoon bicarbonate of soda
1 desert spoon of water
1. Preheat the oven to gas mark 5 / 190 C and grease two baking trays with butter.
2. Heat the butter, sugar and golden syrup in a pan, but don't let them boil.
3. Stir in the flour and spices.
4. Dissolve the bicarbonate of soda in the water and add to the mixture.
5. Knead it into a ball and then roll out on to a floured surface.
6. You can make diferent shapes and use cookie cutters to make biscuits – whatever you like. If you're making gingerbread men, add raisins for eyes / mouth / buttons.
7. Bake until golden (time will depend on how big your cookies are, but check after 10 minutes).
8. Lay them on a cooling rack. If you want to add icing wait until the biscuits are completely cool.
Enjoy!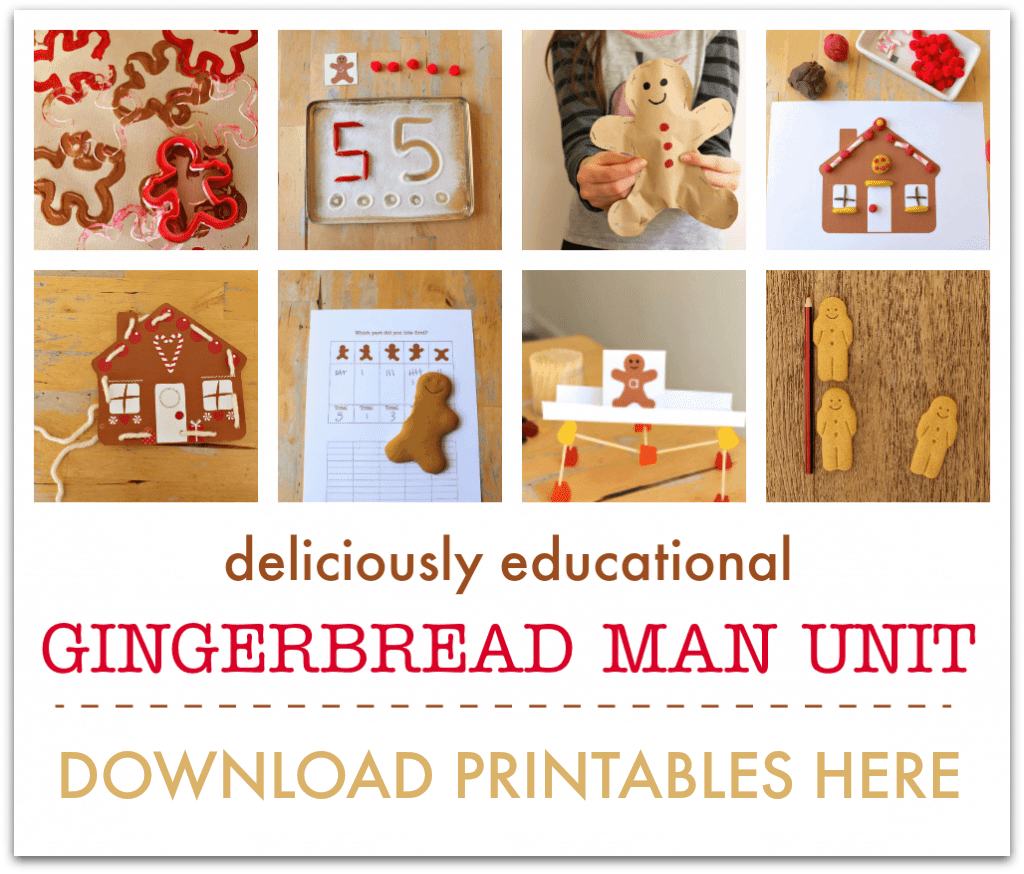 Download the complete Gingerbread Unit
A deliciously educational unit of learning! The Gingerbread Unit gives you everything you need to teach an engaging program of activities all based around The Gingerbread Man.
With ideas for math, literacy, science, play, sensory, arts and crafts your children will love learning through baking, play, and exploration.
:: over 45 pages of lessons, activities, and printables
:: a complete unit of gingerbread-themed math, science, literacy, arts and crafts, sensory, and play
:: materials lists and bonus printables make it so easy!
:: everything planned for you, so you can enjoy it as much as your children do
:: fun and delicious, and packed with engaging learning
Click here to get your complete Gingerbread Unit.