Welcome to day three of our special series that's Just Right For Toddlers. We've already looked at sensory play and arts and crafts, and today our focus is on math games. All our ideas are based on learning through play and math is no exception. We don't need to try and sit toddlers down at a table and fill in worksheets, when we can explore the same math concepts through games, play and everyday activities.
In these toddler activities we're looking at learning to count and recognise numbers. We've also got ideas that explore shapes and measuring, matching and sorting.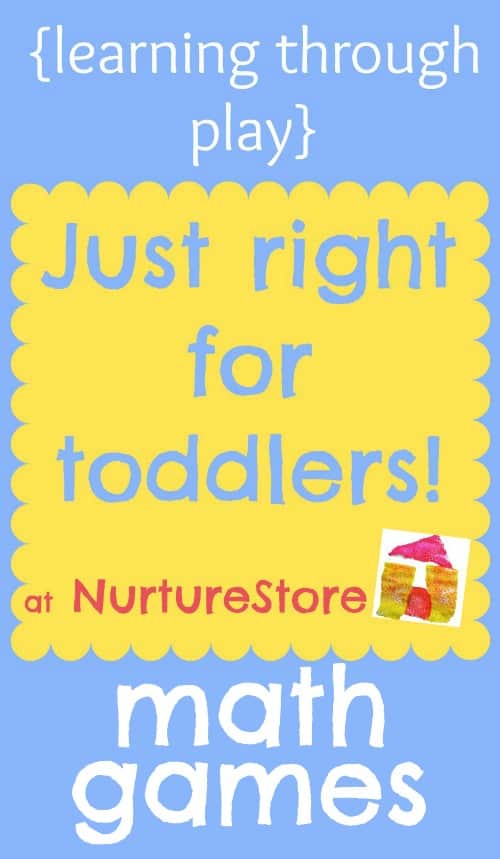 Activities for toddlers : maths games
More activities for toddlers
Zero to Two: The Book of Play is full of fun activities for babies and toddlers. Download you copy here!