Here's an idea from our archive that's all about making math fun. With a little help from chocolate chips this muffin math game is a great way for young children to practise counting.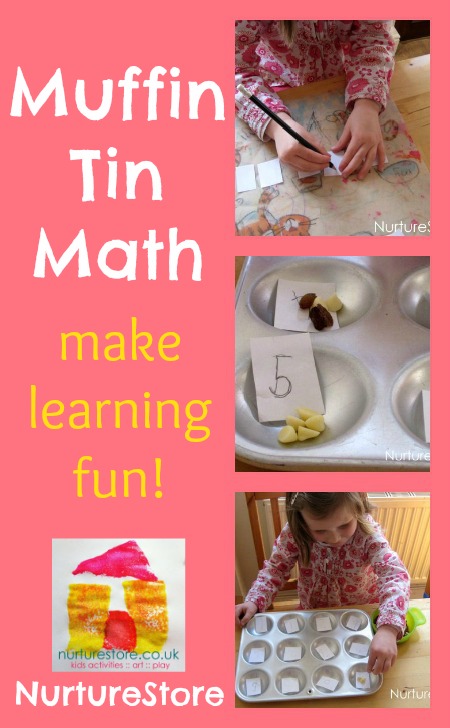 Muffin tin math fun
'I'll do it all by myself' is being said many times a day by L at the moment. She's also really enjoying counting, so we combined her two passions, with a dash of chocolate chips, in this fun counting game.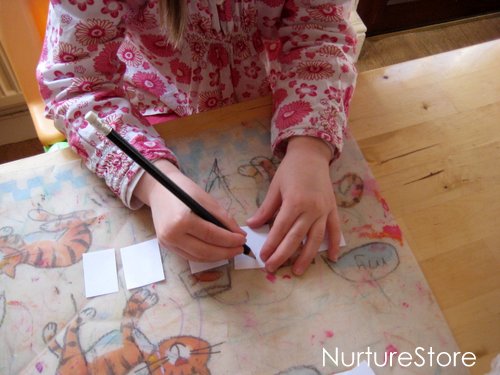 We started off by writing numbers on small pieces of paper. No chance of me writing any though, as 'I'll do it all by myself' said L. She wrote numbers from 1 – 5 and also a couple of zeros (which she regretted later!) It's great to see how she's absorbed these numbers from ideas such as our number line so she can now write them by herself.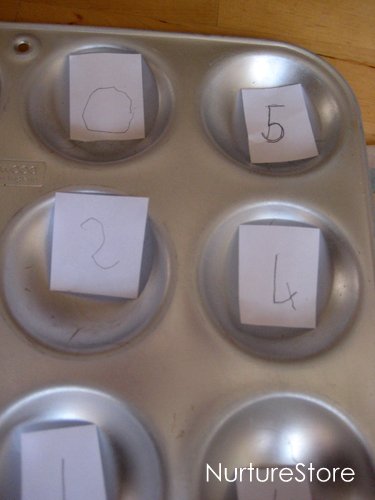 Then we put one piece of paper in each hole of a muffin tin and I gave her a pot of raisins and some chocolate chips.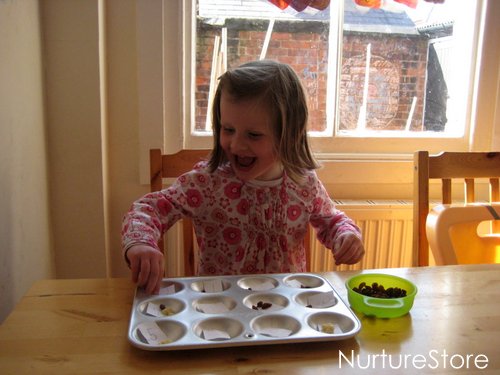 Then I asked her if she'd like to play a counting game. 'You tell me what to do mummy and then I'll do it by myself'. I asked her to count out the right number of raisins/choc chips to match the number in each muffin hole. (So she has to recognise the written number and match the right number of real objects to the written digit).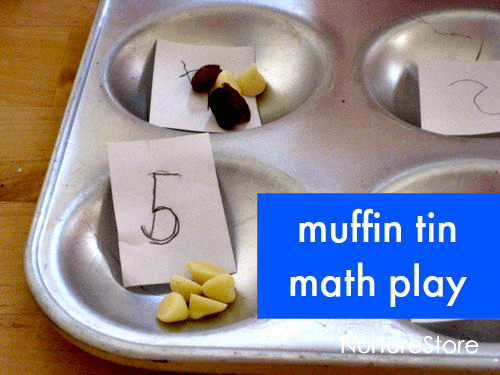 And the prize at the end of the game for getting all the counting right – eating the raisins and chocolate chips of course. Which she did all by herself too!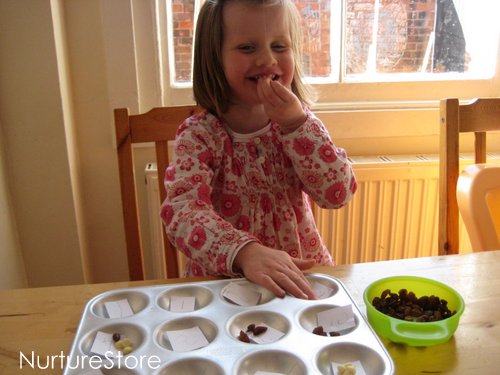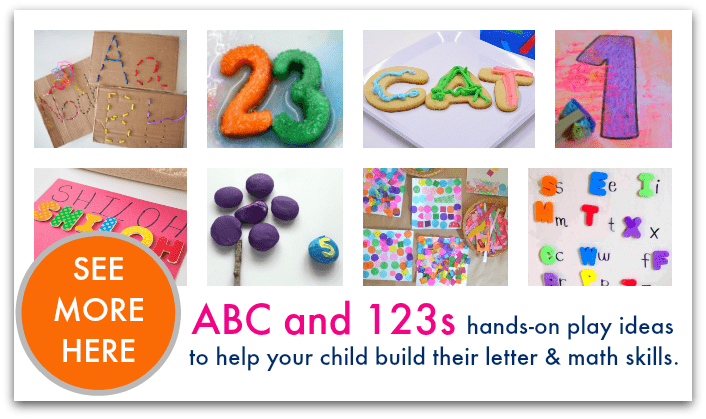 ABCs and 123s : fun learning activities for letters and math
All our favourite literacy and math activities, all in one place :: download our ABCs and 123s guide here.