Welcome to our special page which is packed full of activities for toddlers. I've gathered together some favourite ideas from our archives that are just right for two- and three-year-olds. All the ideas have been tried, tested and approved by my own children. They're quick and easy to set up, just right for young children developing their imaginations and early maths and language skills – and they're fun!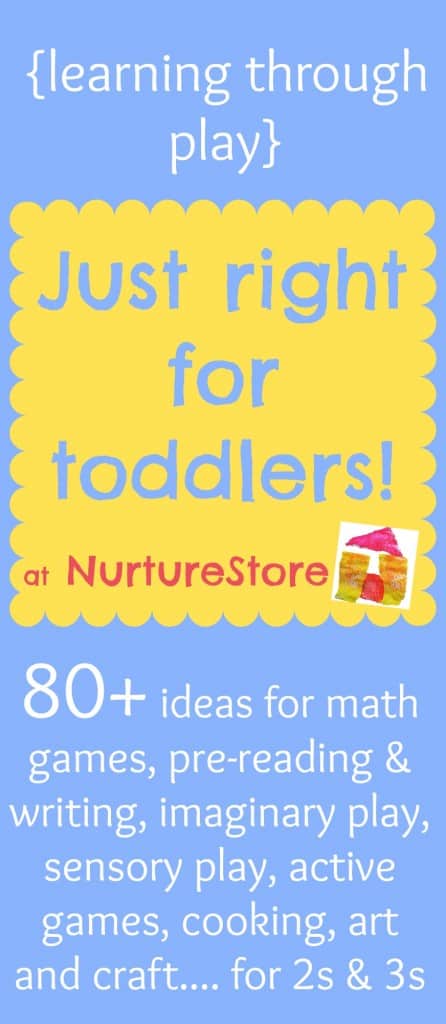 We're got everything from sensory play, arts and crafts, maths games, pre- reading and writing fun and lots of imaginary play and active games too. Each button below will whisk you through to see our top-picks in each category of play. I'm passionate about learning through play so have a browse, pick an idea and give it a try!
Download Zero to Two: The Book of Play
Zero to Two: The Book of Play is a special ebook full of fun activities for babies and toddlers. It's a super resource of play-based learning, featuring ideas from 25 of my favourite kids' writers. It's a go-to book for baby and toddler fun. It has lots of classics, new ideas with a little twist, sensory play, imaginary play, ideas to explore art, colours, faces, shapes and more.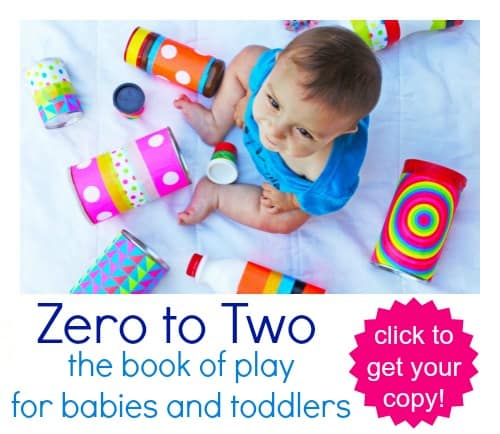 Activities for toddlers :: learning through play