We're mid-way through our special series on activities for toddlers. If you've been following along with us you'll have already seen our ideas for sensory play, arts and craft and math games. Today we're all about imaginary play, with ideas for setting up a shop, going camping in your playroom, and hosting a posh tea party. We also have ideas for children who love dinosaurs, pirates and dens.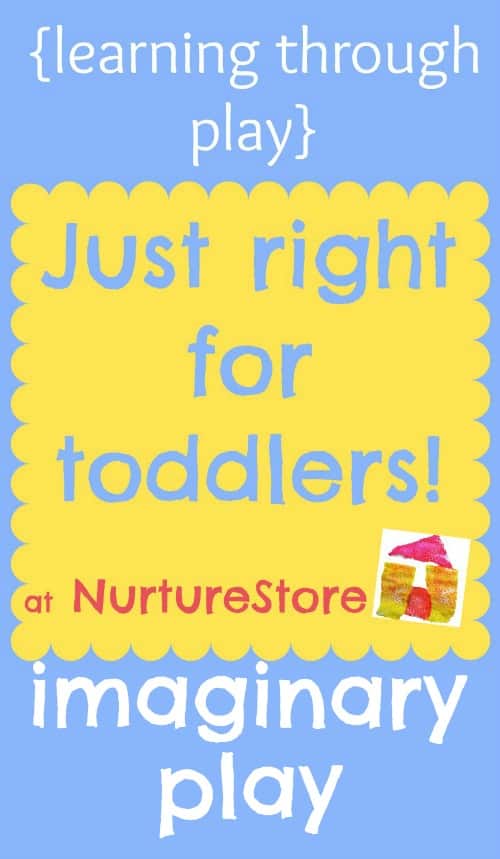 Activities for toddlers :: imaginary play
When our children reach the age of two or three we start to see imaginary play appearing in their play. Most often they are copying things they've seen happen elsewhere in their lives. They might answer a toy telephone, take care of a baby or give their teddy a bath. It's such a delight to see children developing their play-times in this way, and can give you a funny peek inside their minds to see how they view the world.
Imaginary play is a wonderfully rich opportunity for children to test out relationships and try out new ideas in a safe and playful way. There's so much scope to add in lots of language development, simple math and science concepts and early steps towards reading and writing too. Here are some of my children's favourite imaginary play ideas.
More activities for toddlers
Zero to Two: The Book of Play is full of fun activities for babies and toddlers. Download you copy here!