Transform your block play with chalkboard paint!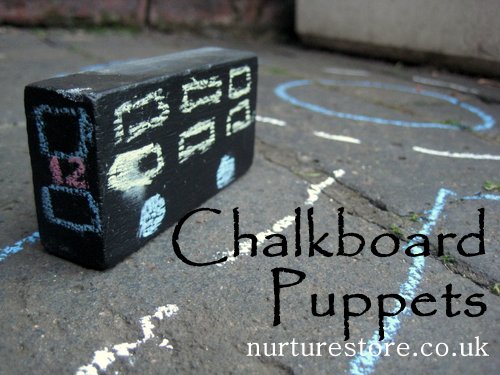 Block play ideas: using chalks in play
Download your copy of Up! here: 30+ hands-on projects that explore blocks, building, rockets, air planes, parachutes, pulleys and everything Up! Includes 100 printables
Block play idea: chalkboard puppets
Yesterday I was out in the garden, paint brush in hand, at 8.30 in the morning. Seizing the cool part of the day I refreshed our garden chalk board with a new coat of paint. In our Victorian house we have what used to be an outhouse which we now use as a garden shed. It's wooden door is perfect as our garden blackboard. The girls use it to draw, doodle and send messages to each other. But with some extra paint left in the I wondered what we could find to use it up and we decided to re-vamp a few of our wooden blocks to make some garden chalkboard puppets.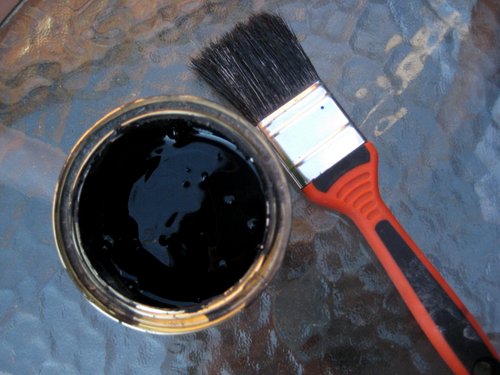 To do this properly you should probably sand down the wooden blocks first but we had an idea we wanted to play with so we just quickly painted over the blocks with the chalkboard paint.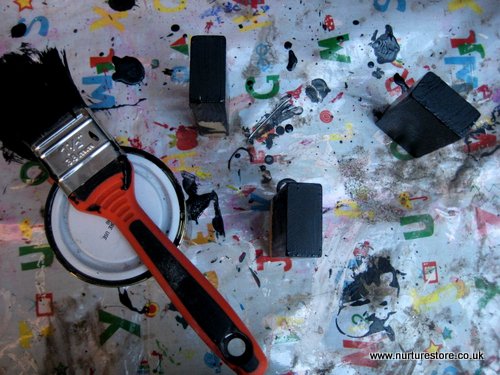 It was a gloriously sunny day so they dried very quickly, and we popped an extra coat of the paint on top.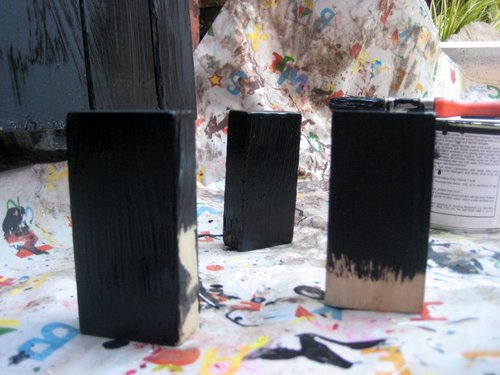 Then we had a blank canvass of blackboard ~ what could we make? We keep a pot of chalks in an Ikea pot in the garden, with a handy flip-up lid that keeps the chalks dry and means the kids can easily use them whenever they want.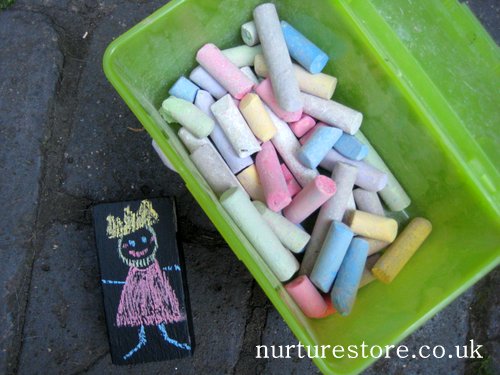 Kids + chalk + imagination and we soon had a set of chalk board puppets, including a fairy queen to come and live in our fairy garden.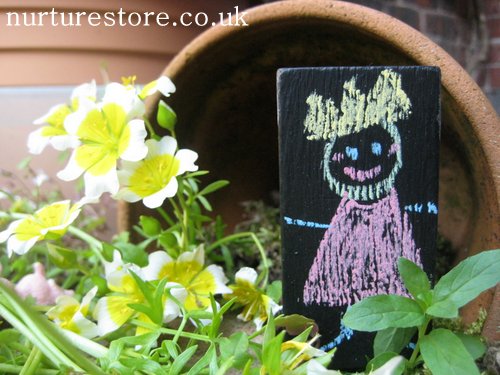 The wonderful thing about using blackboard paint of course is that once you have enjoyed playing with one set of puppets you can wipe off the chalk and draw yourself something else. People, animals, houses or even a double decker bus.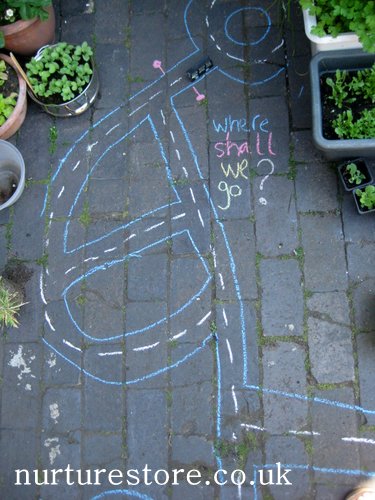 Chalks work just as well on a patio or driveway as on a blackboard and we soon had a town stretching over the garden with lots of extra play possibilities.