Pretend play for preschoolers is an important part of growing up. This simple tea party set-up is just right for imaginative play – with a few added extras to really make the play fancy!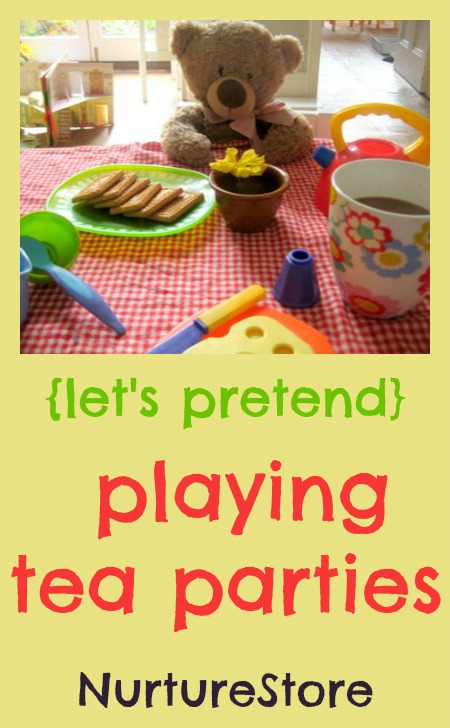 Pretend play ideas for preschoolers – a teddy bear tea party

My daughter's ultimate praise is to declare something 'posh' – and our teddy bears' cafe this week was ever so. We know how to dine in style. Tablecloths – fancy!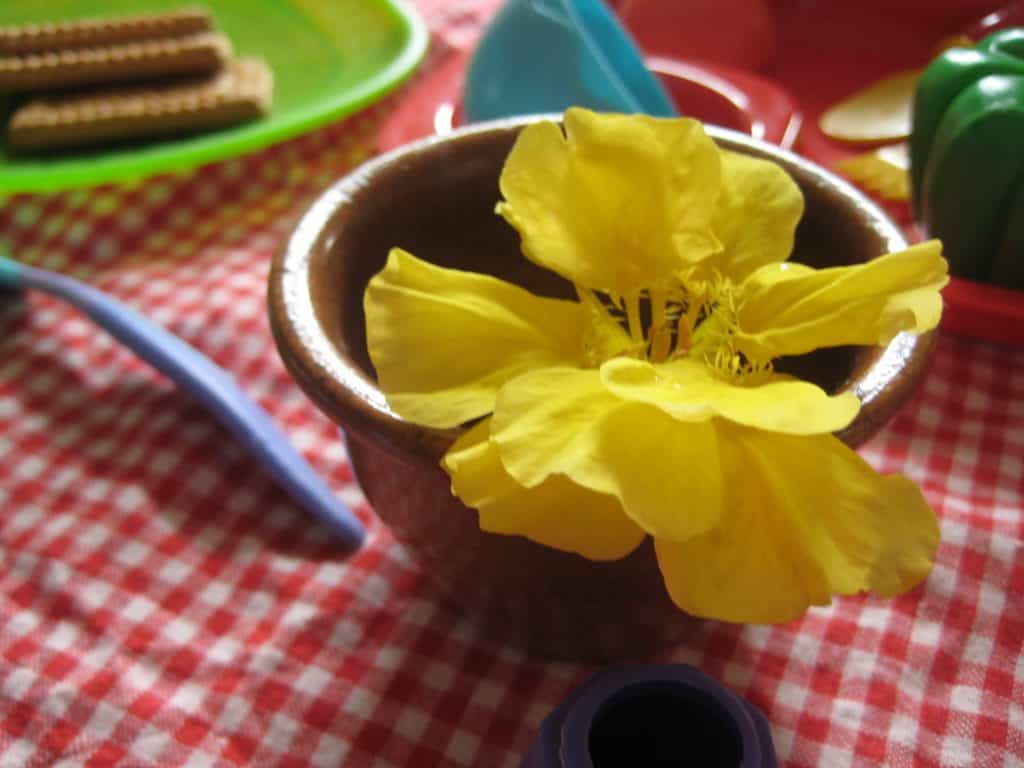 Vases of flowers on the table.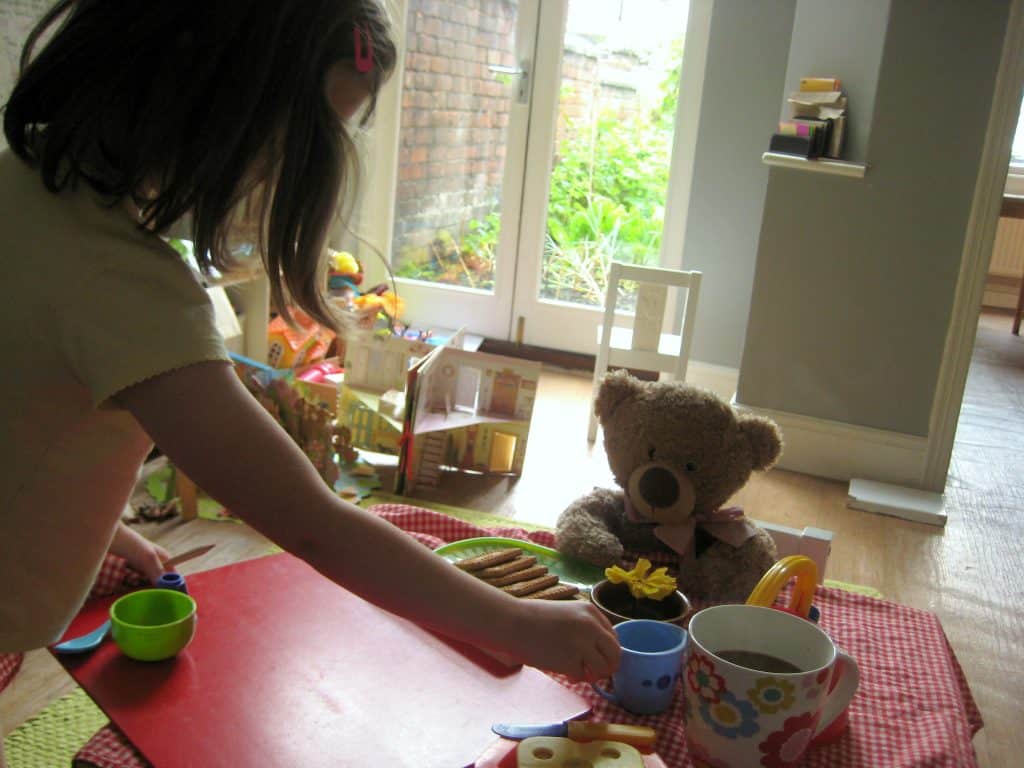 Waitress service. And real coffee for mummy!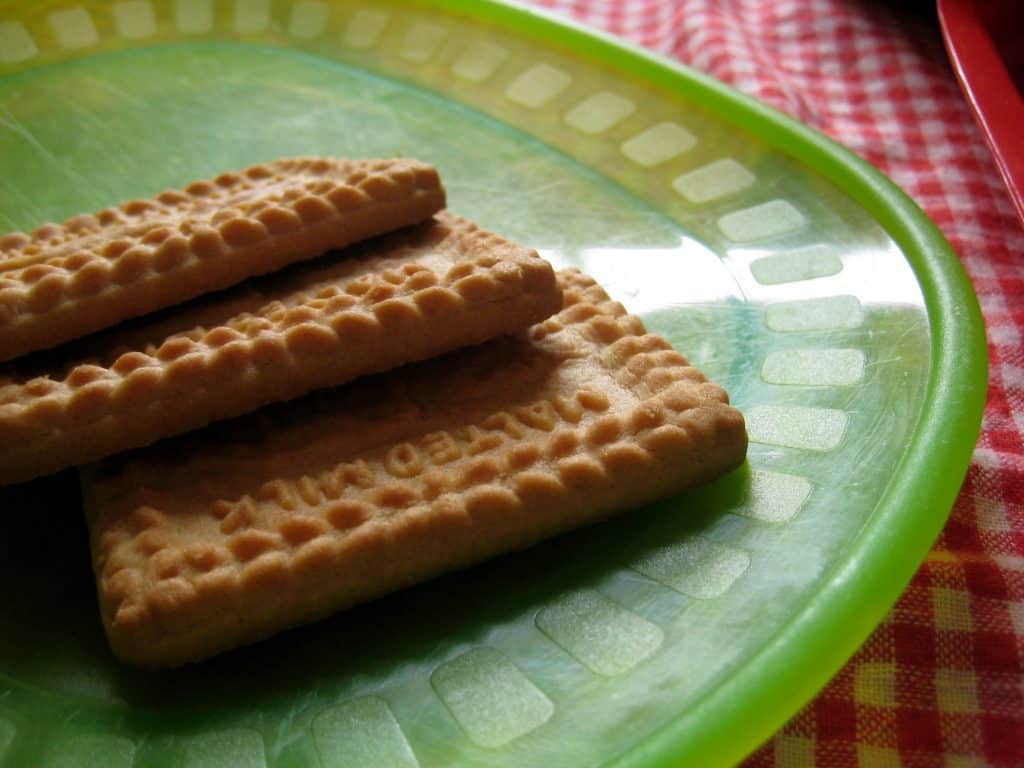 And best of all, real biscuits.
Maybe you could set up a little pretend play tea party this week – inside or in the garden?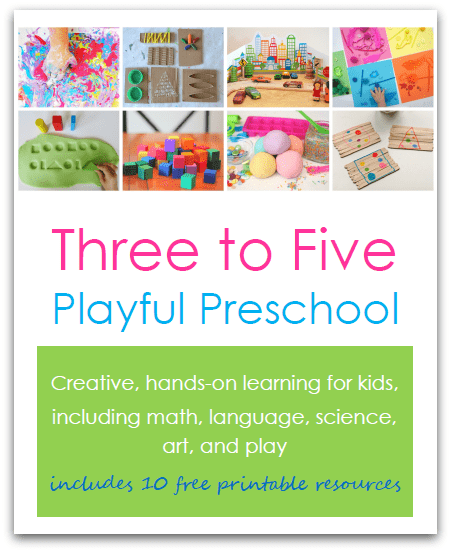 More activities for preschoolers
Three to Five: playful preschool equips you with a wealth of easy activities that you can use to help your child learn through hands-on explorations.
It guides you through math, language, science, art, and play, showing you how to provide an engaging, age-appropriate curriculum that your children will love.