A simple junk model craft idea to make a cardboard box boat, along with some pirate themed play ideas.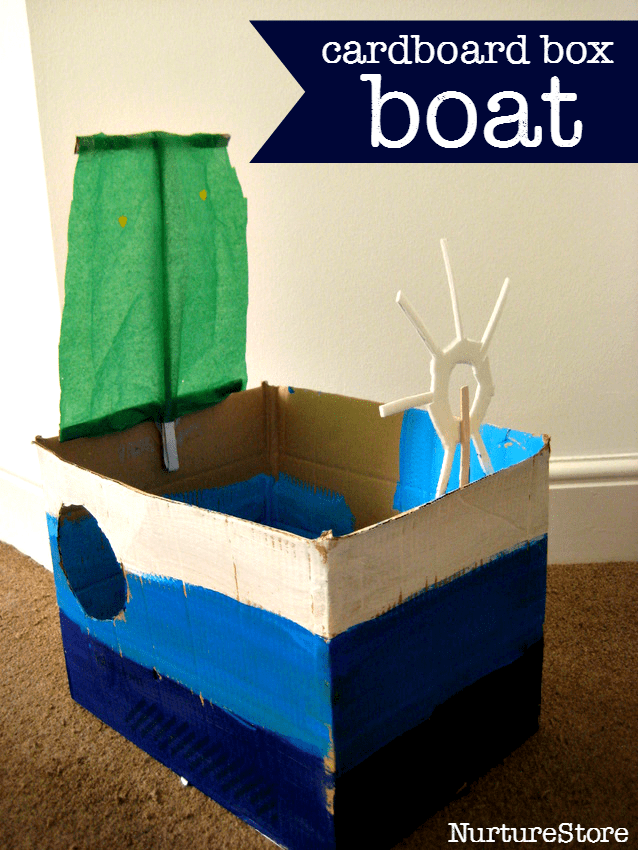 How to make a cardboard box boat

>>> Click here to see our favourite children's books about the sea, with activities to match!
My daughter loves all things ocean at the moment, and with a trip to the seaside coming up in a few weeks she's thinking about how she might like to be a sailor. So when a big cardboard box arrived in the house she knew just what she wanted to do – make a boat!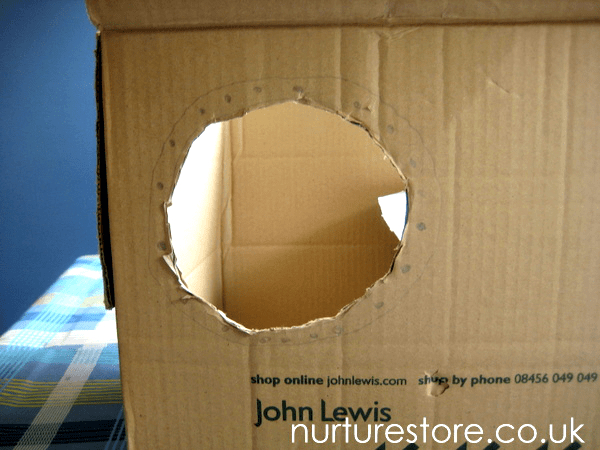 She started her boat by making portholes, and fixed a deck inside the box, using a piece of the box held in place with sticky tape.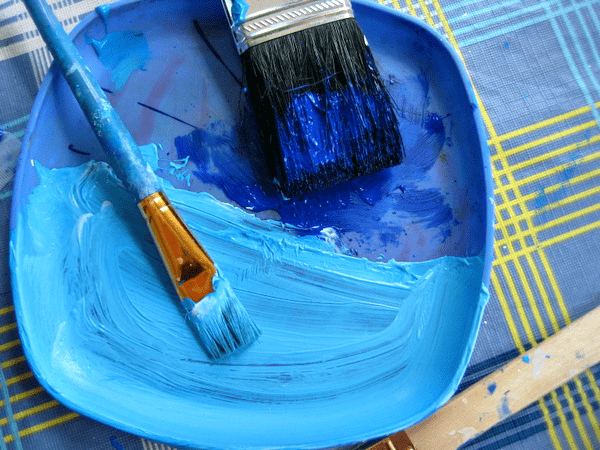 She used acrylic paint – for good coverage and durability – in shades of ocean blue.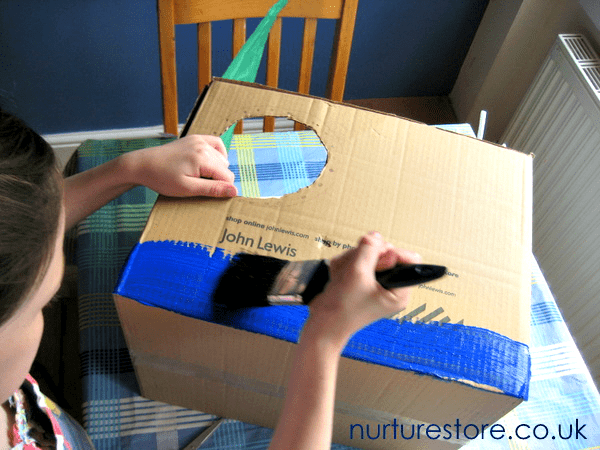 She painted inside and out, using a wide paintbrush to make stripes on the outside.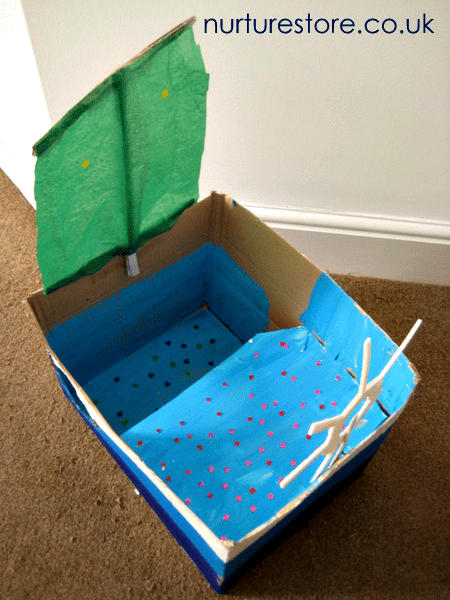 She added a tissue paper sail and a ship's wheel cut from the base of a pizza board.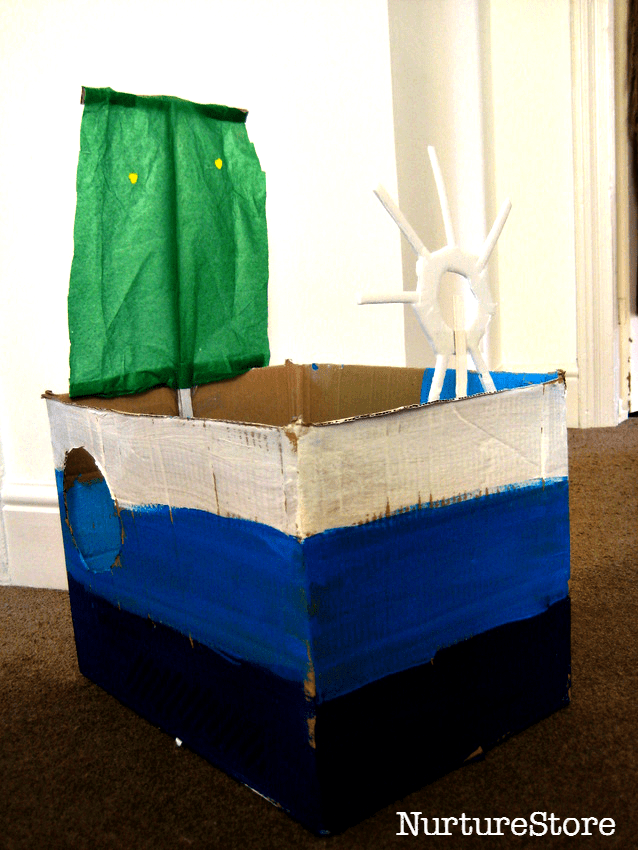 And her junk model cardboard box boat is ready to sail.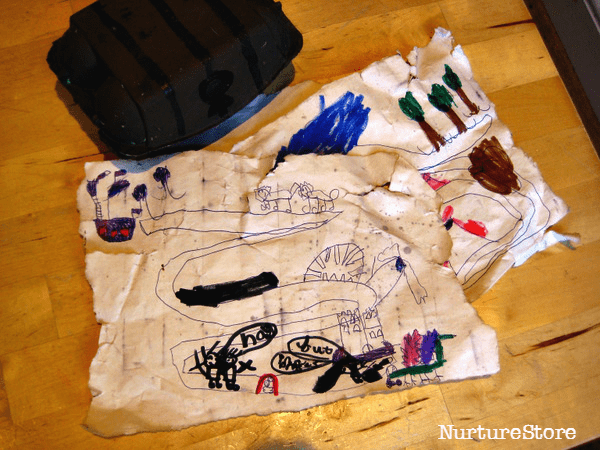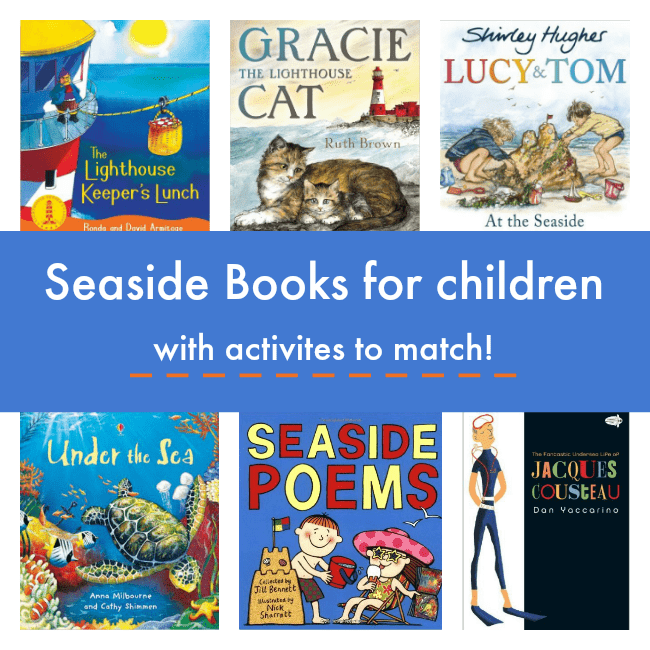 Children's books about the sea with activities to match
>>> Click here to see our favourite children's books about the sea with activities to match