Welcome to Cheep Cheep Farm! Here's a fun idea that brings some imaginary play to your Easter activities.  We've got pretend play, math games and reading and writing sneaked in too.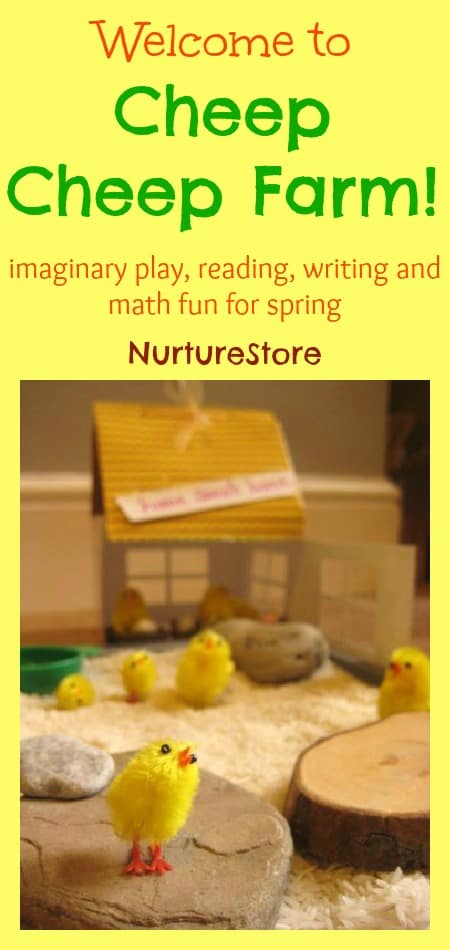 Welcome to Cheep Cheep Farm!
This little imaginary play farm is very easy to set up and offers lots of play possibilities. The pound shop (dollar store) provided the chicken houses, chickens, chicks, nests and pretend eggs.  The chicken houses are actually Easter cupcake boxes – just use sticky tape to fasten down the floor and then cut open one side to make a door. I added in some baking trays filled with rice as a chicken run (use un-cooked rice and you can pack it away after playing to use again in sensory boxes and other play). The children found some tree slices and pebbles to give our free-range chickens a nice home to explore.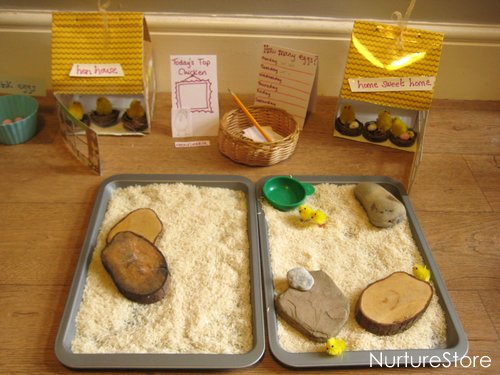 Whenever and wherever I can, I add in some reading opportunities. It only takes a minute to add some signs and text to a play scene – here I've added 'hen house' and 'home sweet home' signs – and it fills the children's environment with words, gently encouraging lots of reading.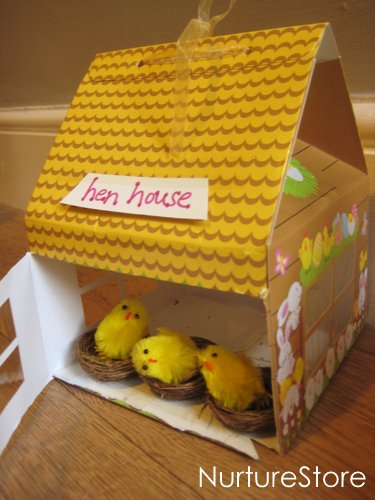 Our little farm offers so many possibilities for role- playing, chatting and imagining. L turns most things into little families, so she loved the mother hen and her chicks.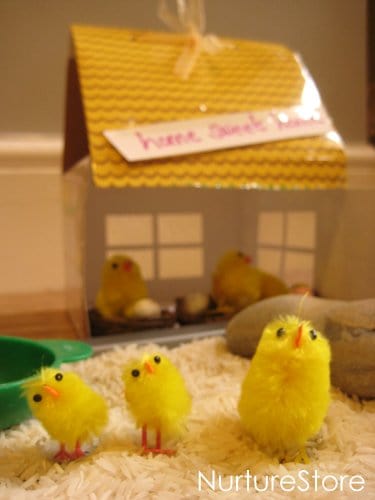 I added in some math games too, inviting the children to count and tally how many eggs their chickens laid each day.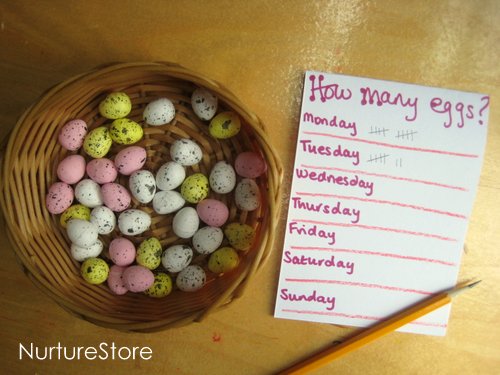 And set up some colour baskets, so they could sort their eggs too.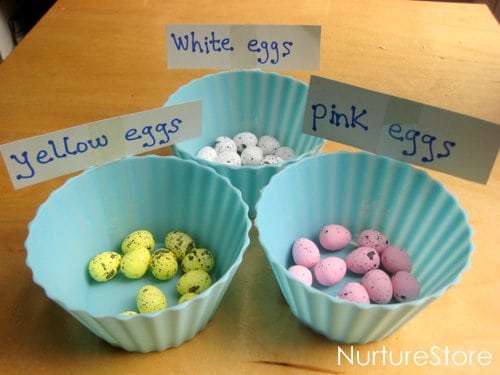 And a basket of paper and pencils meant they could write and draw Today's Top Chicken!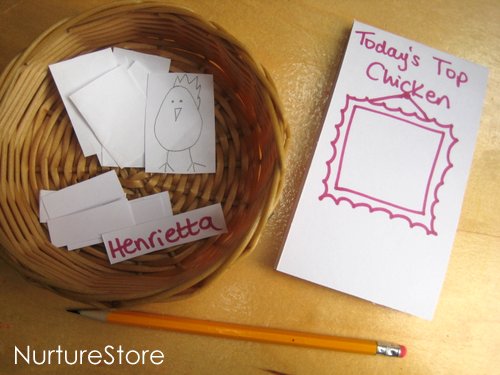 Adding a little farm shop gave them an extra way to play, and there was lots of chat about special offers and working out how much things cost.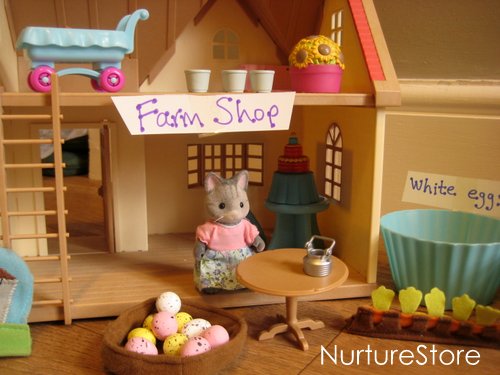 For more Easter activities
If you like our Cheep Cheep Farm, your kids will love our Easter crafts {click through for lots more chicks and bunnies!}