Here are ten super, easy, fun process art activities for young children that you can use to invite your kids to enjoy the delight of colourful, creative, art explorations.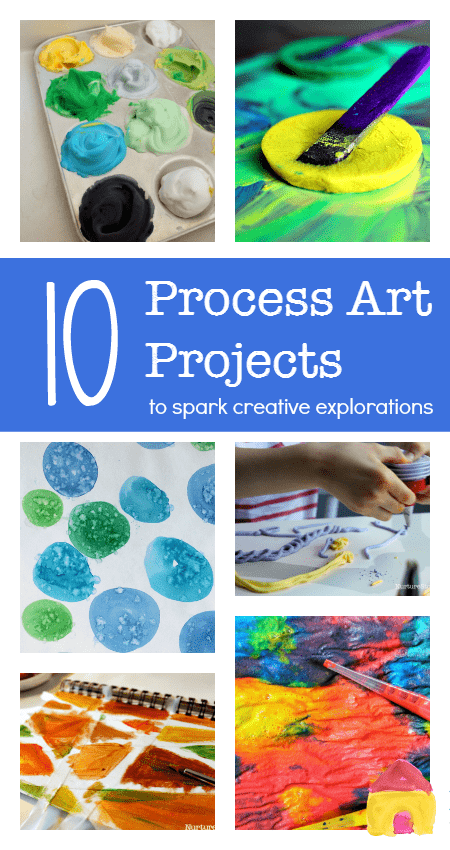 Top 10 process art activities for young children
Process art is not about teaching children how to do art. It's about creating a space for them to discover it for themselves. Process art is about freedom, not rules.      Cathy James, Nurture Art
The benefits of process art art are many. You can read about them here. With a practice of process art, we're more interested in how the art is being created than in what the finished product is going to look like.
For children, process art is where we want to begin, introducing them to materials and techniques with an attitude of play and discovery. And process art links strongly to science discovery as we are trying out materials, ideas and feelings, and discovering possibilities.
Every child can engage with process art, whether they think they are 'good at drawing' or not, whether they are perfectionists or carefree, and whether they already love art or think science is more their thing. It really is such a wonderful and important activity to include in childhood.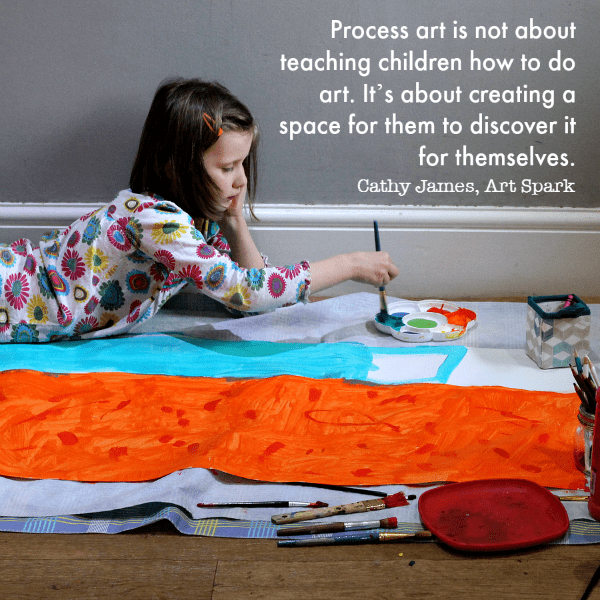 Easy, fun and colorful process art activities
Here's a collection of ten favourite process art activities for children to use to begin to explore art, materials and techniques.
1 Salt, glue and watercolor paints process art activity
2 Large scale printing exploration
3 Ice painting with frozen paint
4 Process art painting with pipettes
10 Homemade puffy paint recipe
Join me for Art Spark, my online art workshop for families
Want an even easier way to offer your children a wonderful experience of exploring art? Let me guide you through simple ways to set up an art practice with your children. I'll help you get started, give you lots of new ideas to try, and show you how art is central to raising a creative, resourceful, clever child. Join me for Art Spark.