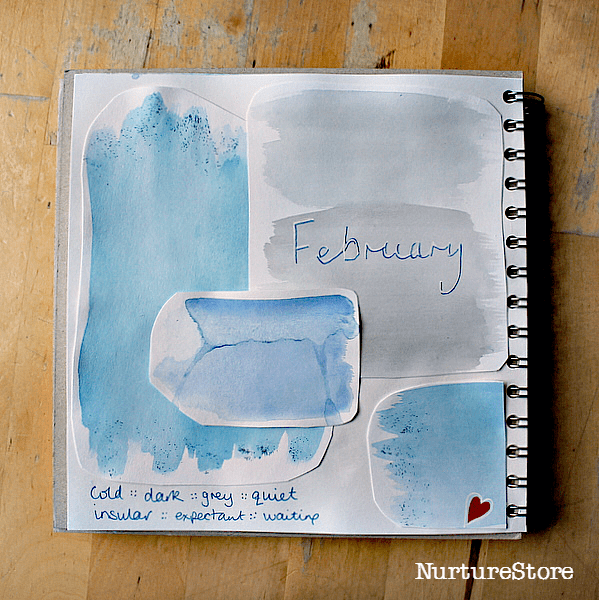 February might feel like the coldest, greyest, hardest month of the year but I am not despairing. Let's fill the month with colour! Signs of spring are peeping up and I have a month of gorgeous, heart-filled, colour-filled activity ideas for you.
New Look NurtureStore
Did you notice the site has had an early spring-clean new look?  A new menu on the homepage– including when you're viewing on a mobile – gives you quick, easy access to the main areas of the site. Most of the topics have their own index page too, like the science, homeschool and holidays sections, so it's easier to find the right resources for your child. Do you like it?
Art Spark Workshop
My online Art Spark workshop is going strong and it is such a delight to be collaborating with families from the UK, France, USA, Brasil, Australia and New Zealand as we all explore process art. You can see some of their art if you take a look at #nurturestoreartspark on Instagram. If you missed this course, join me in April. I already have families signing up, and if you book on to the course you'll get two ebooks from me right now, so you can enjoy them while you're waiting for the course to begin. See more details here.
Book News
In book news, The Garden Classroom was featured by Scholastic as one of their six top hands-on books. Thinking about the garden is another happy reminder that spring is not that far away.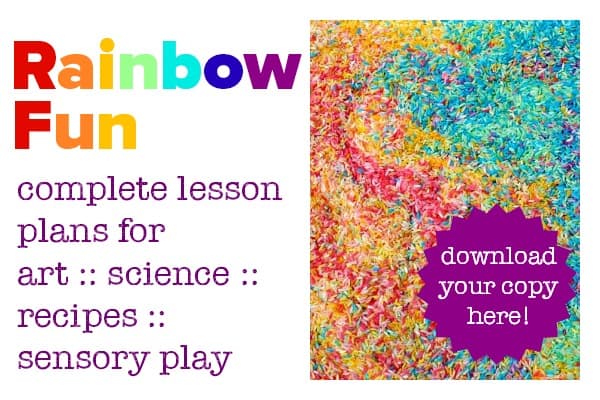 Rainbow Fun resources – discount code
And for all things rainbow, in the run up to St. Patrick's Day, our Rainbow Fun resources are on on sale all this month. Use code rainbow16 and I'll take 20% off for you in your cart. That means you'll get complete lesson plans for 20+ art projects, science experiments, sensory play, games and recipes for just $8. Get your Rainbow Fun here.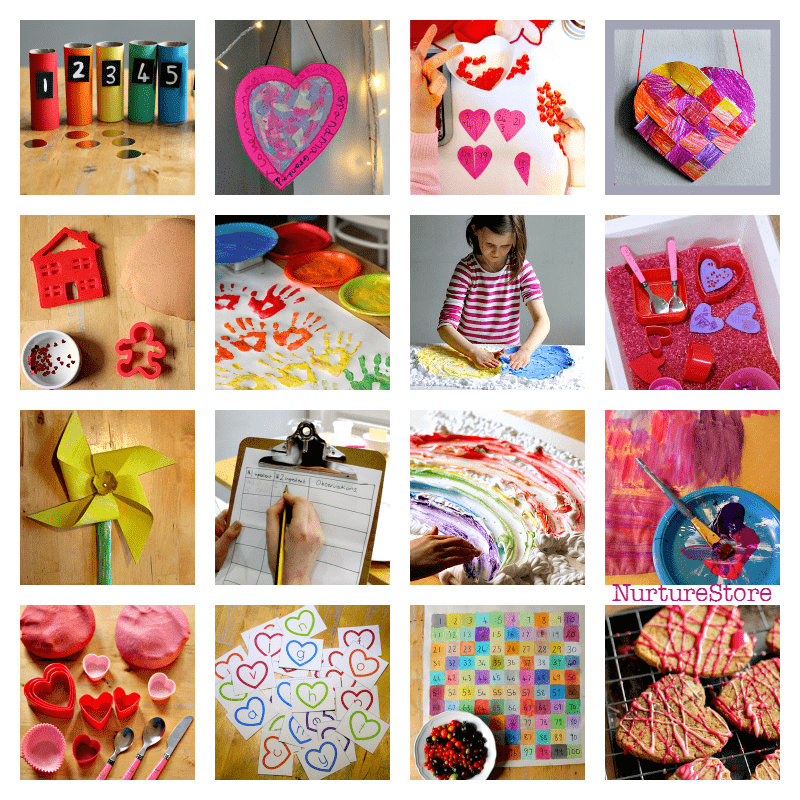 Planning for February
Other resources that you might like this month are:
a month of activities for February
Valentine's activities, arts and crafts
Here's to a great month!    Cathy
Each weekend I send out an email containing seasonal, play-based activity ideas for the week ahead. This newsletter is really popular with parents, grandparents, teachers, and child-carers. Pop your email address in the box below I'll send you your own copy.
---
* By subscribing, you consent to our use of your personal data as per our Privacy Policy, which includes agreeing to receiving interest-based email from us.
---