Painting with pipettes is a fun process art project that combines sensory play, art and science. It's one of the projects included in my Art Spark resources which will give you everything you need to start a joyful art practice with your children.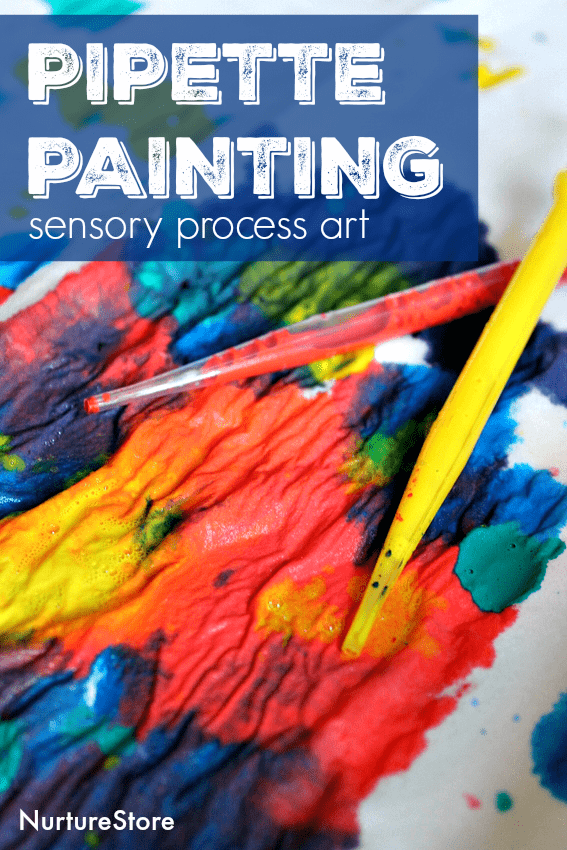 Process art painting with pipettes
Painting with pipettes uses absorption to create art which is not completely under the control of the artist. It's an art process which crosses over into science, as it offers the opportunity to explore and experiment with different materials, comparing their absorbent nature.
You'll find many of the Art Spark projects have links across the curriculum, particularly to science and math.
Materials needed:
:: pipettes
:: watercolor paints, liquid watercolors, inks, water and food coloring, or watered-down tempera or acrylic paints
:: kitchen paper towels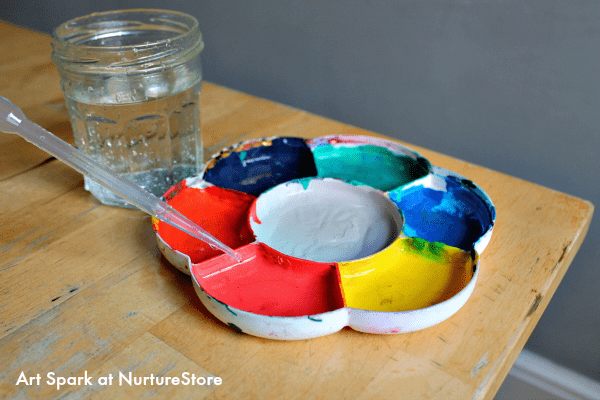 Set out a variety of colors, which can be watercolor paints (try our homemade watercolor paints recipe), liquid watercolors, inks, a mixture of water and food coloring, or watered-down tempera or acrylic paints.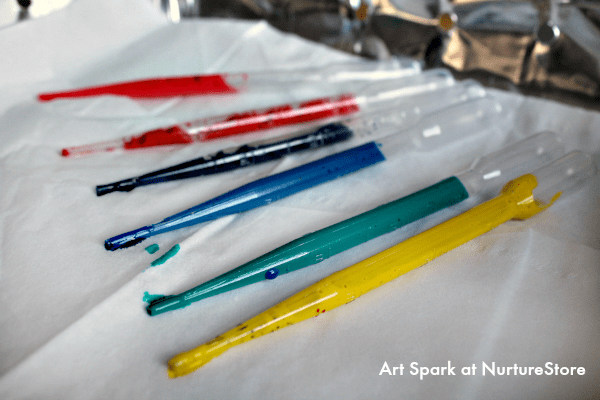 Lay out pieces of kitchen paper towel as your work surface. Use pipettes to suck up a little of your paints and then squeeze them out onto your paper towel.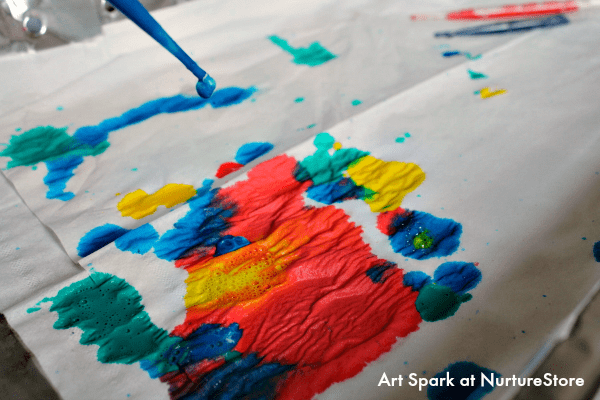 Use your choice of colors to create patterns. You can experiment using dry or wet paper towels, and play with color mixing.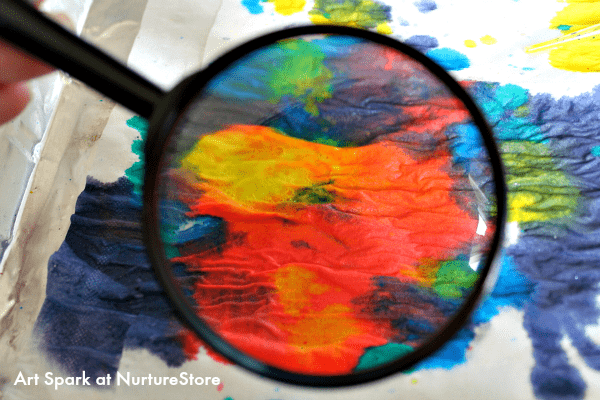 You can use a magnifying glass to look at your patterns up close.
Pipettes are readily available in online stores – look in the science supplies section – but if you can't get hold of them you can use spoons or paint brushes to drop your paint.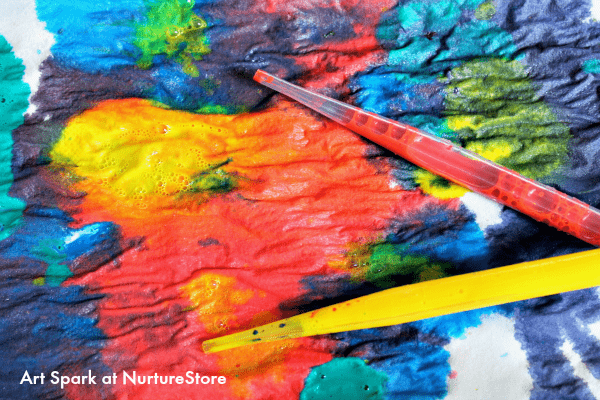 Pipette process art variations to try
All the projects in the Art Spark ebook and online art course come with suggested variations. This makes it easy for you to adapt the projects to suit your children's interests. You can vary the projects to suit the ages of your children, and dive deeper into techniques that they especially enjoy.
To explore the science of absorption further you can vary the base material of your art. In place of kitchen paper towels try:
Blotting paper :: watercolor paper :: muslin :: gauze :: fabric :: sand :: shaving foam :: salt :: cotton wool :: sponges :: felt
You could raise your paper onto an incline such as an easel, wall, ramp or slide. Apply the paint using the pipettes and explore the waterfalls that are created as gravity works with your art.