This homemade bath paint recipe has just two ingredients and you can make it in seconds. You could whip some up for bath time tonight!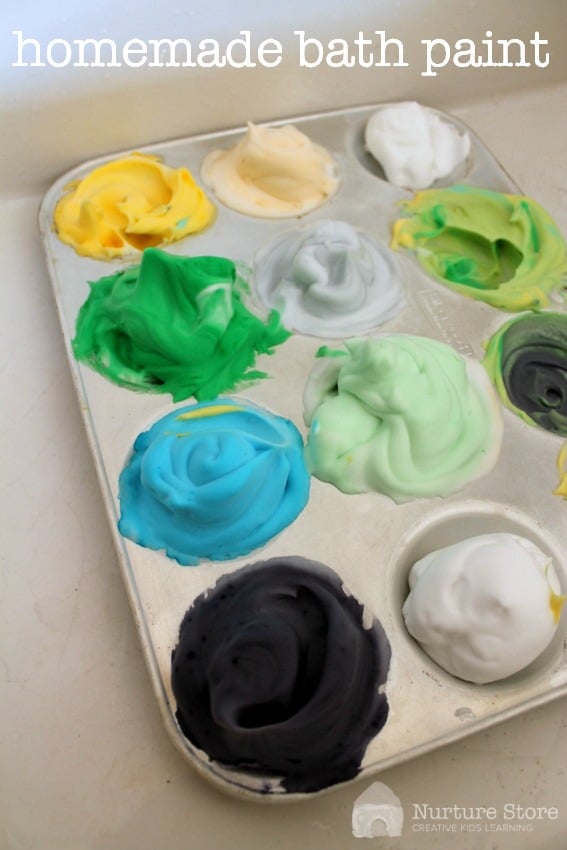 Homemade bath paint recipe
My daughter loves the texture of this homemade bath paint. It's so quick and easy to make, with just two ingredients: shaving foam and food colouring.
We like to make it in an old muffin tin, which gives you a palette with a selection of colours.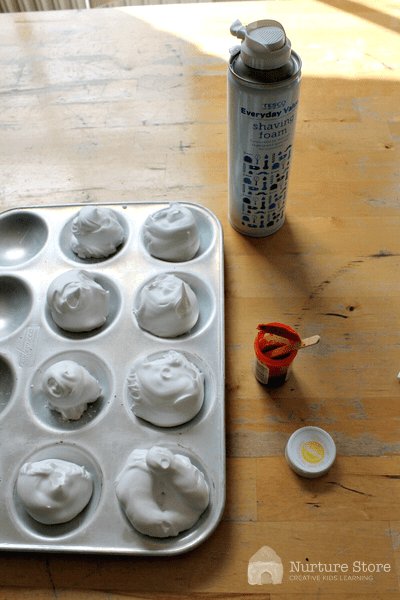 All you need to do to make the bath paint is squirt a little shaving foam in each space of the muffin tin, and then stir in your colour. I like to use food colouring gels, as you only need to use a tiny little bit of colour.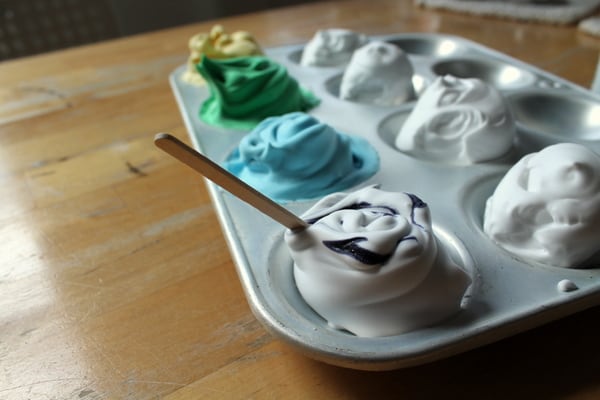 And I like to leave a few spaces on the muffin tin palette empty, to encourage the children to try out some colour mixing of their own.
You can play with this paint on a wipe-able cloth on the table, on the yard floor, in the sink, or in the bathtub. And as it's made with shaving foam, clean up is very easy as you can just wash it all away.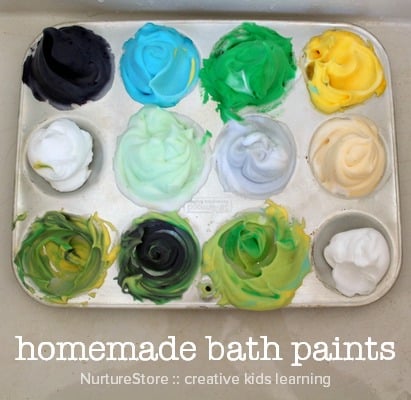 I have never had any of this homemade paint stain our bathtub, but I'd suggest you check out your brand of food colouring carefully just in case.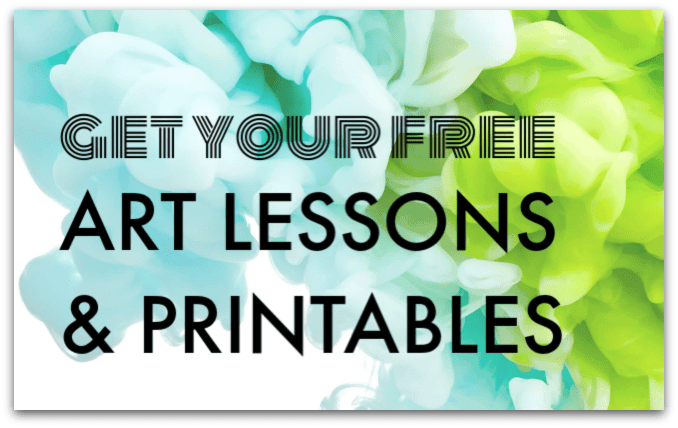 Do More Art!
Let me make it easy for you to do more art with your children.
Pop your email address in the box below and you'll get:
:: free art lessons sent to your inbox
:: lessons on famous artists with linked art projects
:: lessons on new art techniques to broaden your art skills
:: ideas for art adventures to have fun and enjoy the process of creating
:: resources for seasonal and holiday arts and crafts
:: access to my free printables library
Our lessons are perfect for children of all ages, and for school, home, and community groups.
Don't miss out!
Sign up below and let's get started.
---
* By subscribing, you consent to our use of your personal data as per our Privacy Policy, which includes agreeing to receiving interest-based email from us.
---