This kids art idea is a perfect rainy day activity and for April showers art – we're painting with the rain!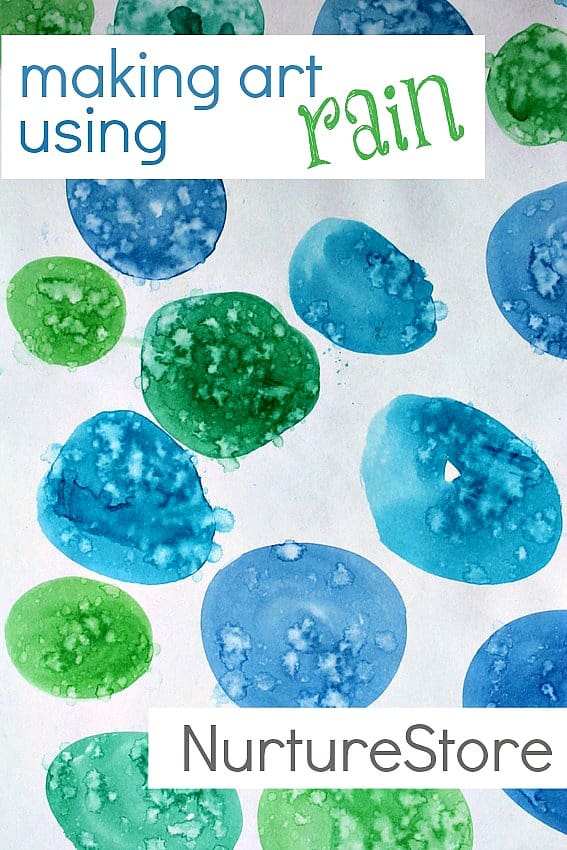 Kids art :: painting with the rain
<<< click here to JOIN THE free FIVE DAY ART ADVENTURE >>>
Have you ever tried this combination? We're using paint and rain drops to make art today. It's very easy to do and produces unique effects every time.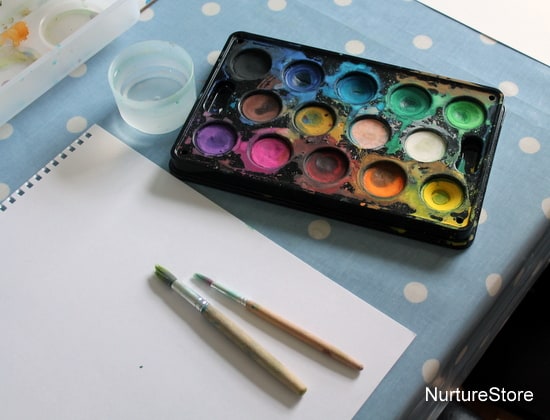 To try painting with the rain you will need:
:: some fairly thick paper, which can cope with getting wet (we're using sheets torn from our art journals)
:: watercolour paints
:: paint brushes
:: a few pebbles, or similar, to hold your paper in place
:: a rainy day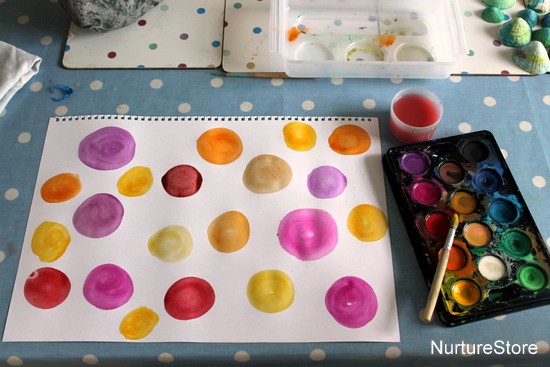 Start by painting a design on your paper using your watercolour paints. You can make any design you like. You might like to place your paints very close together, or space them out – or try both and see what different effects you can create. Be generous with your watercolour paints, and keep them liquid, adding plenty of water to blend the colours from your palette.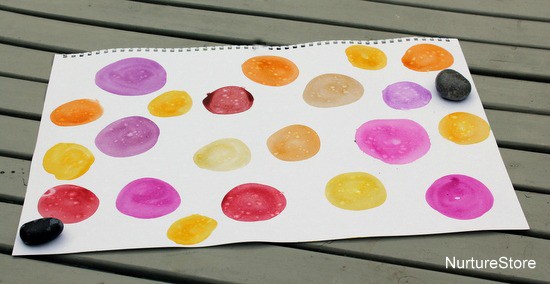 Then quickly, while the watercolours are still wet, take your paper outside. Use some pebbles to hold your paper in place, especially if it's windy.
Then invite nature to join in. It's pretty cool to collaborate with the rain! Watch as the rain drops change your picture, splattering your colours, making your paint spread and flow, perhaps blending one section of your art into another.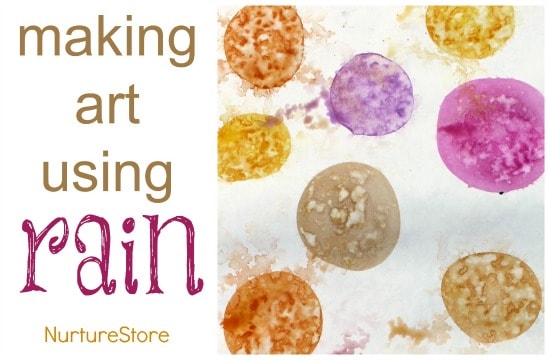 Each piece will be unique, and you'll never know how they will turn out until the rain has added its touch. Try it again with a different set of colours, or some different painted shapes, and see what you and the rain can create together.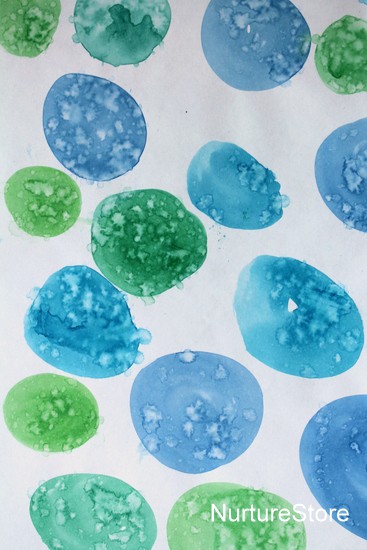 Five Day Art Adventure – free art classes for your child!
Join my free Five Day Art Adventure and you will receive:
:: five art project guides you can use at home or in class, with children of all ages. Our focus is on fun art explorations that use simple materials – everyone can join in!
The Art Adventure is free to join, delivered via email, and you can join in at any time.
To join the Art Adventure, pop your email address in the box below and I'll send you your free Five Day Art Adventure resources. It's as easy as that!
---
* Your data is safe with us. Learn how we hold, use and protect it.
---