Learn how to use math centers to manage your classroom and try these Christmas math centers and free printables.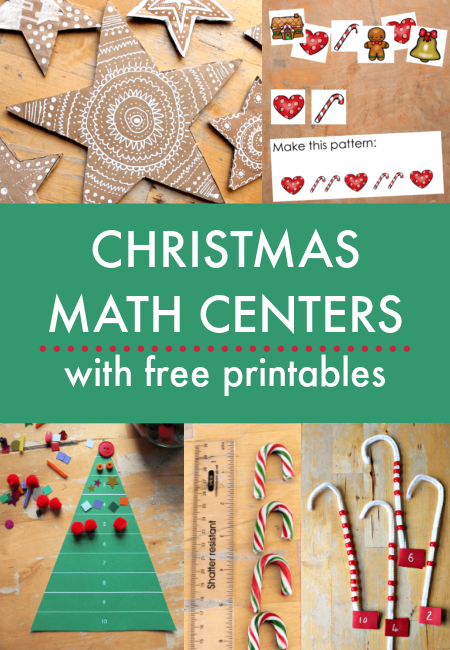 Christmas math centers and free printables
Transform your math teaching for the holidays with these fun Christmas math stations and free printables.
This article is part of our Christmas activities and crafts for children.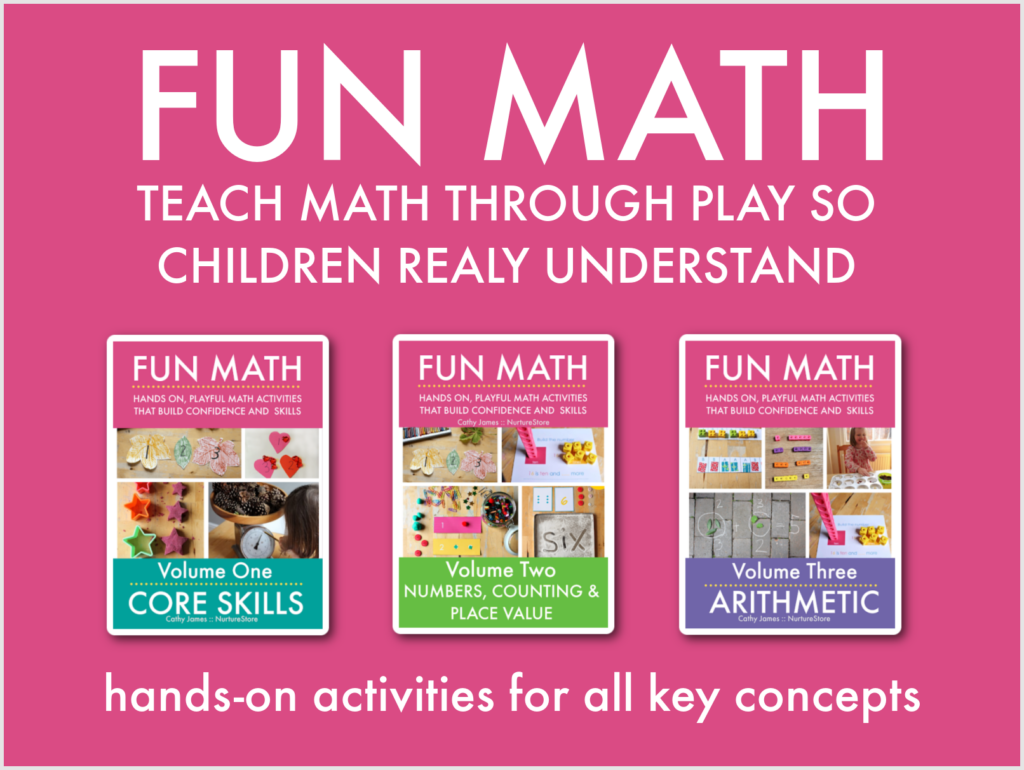 Activities for key maths skills using hands-on play
If you love using hands-on math activities, you'll want to get a copy of our Fun Math books.
These are the magic lessons where children really see, understand, and can apply math concepts. They are especially suited to children who don't like math, lack confidence, don't understand math the way they are currently being taught, or just want to play.
All the lessons are designed to be fun and memorable, so children enjoy their lessons and feel confident, and the lessons are easy for teachers and parents to use, in class or at home.
See more details and get the Fun Math resources for your classroom here.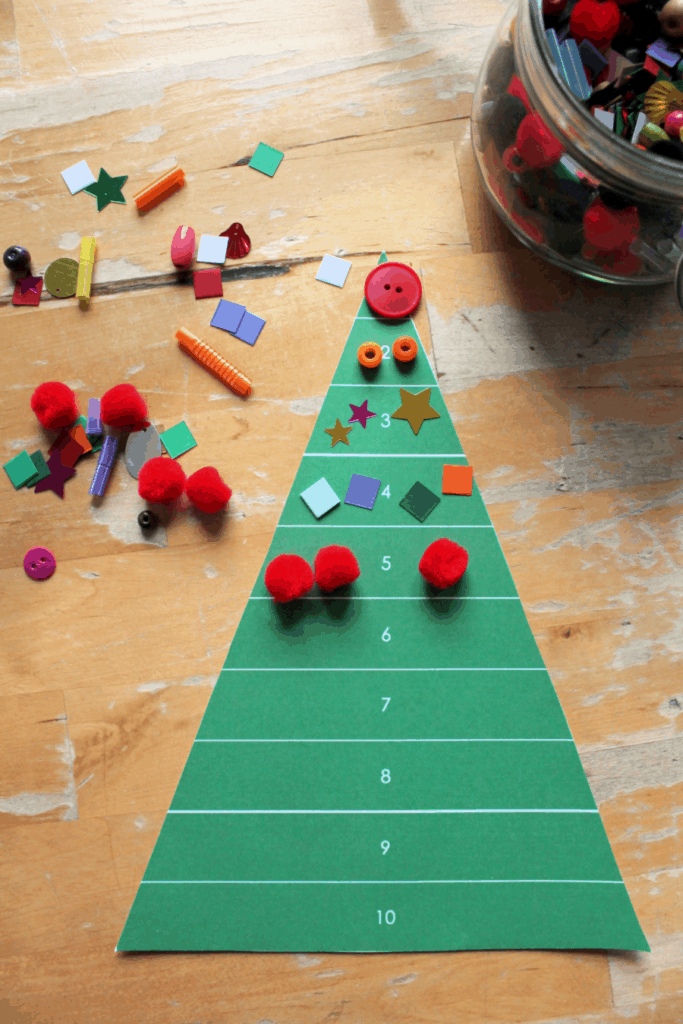 Christmas math centers and free printables
All of NurtureStore Christmas math activities feature creative, hands-on, playful ideas that let your children build math skills while having fun, and many come with free math printables to make your teaching easier.
You can use one idea a day or set several up around your classroom as math stations and rotate your children around them in pairs or small groups.
Use this beginners' guide to math stations and learn how to use math stations in your classroom to make your teaching easier and more effective. Then try these ideas: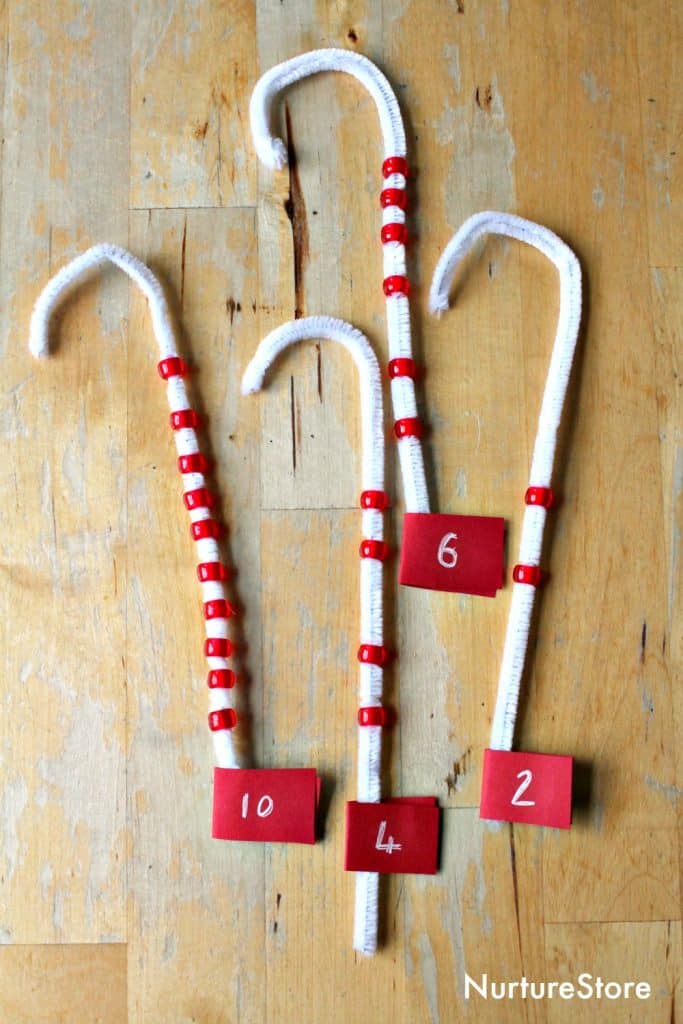 Counting and arithmetic centers
Candy cane math counting activity
These candy cane number sticks bring a fun, hands-on element to counting and addition practice while also building fine motor skills.
Candy cane math estimating activity
Learning how to estimate is an important math skill. It allows us to make quick, general calculations and measurements, and to do a sense-check of more detailed calculations. Let's try with candy canes!
Loose parts Christmas tree counting printable
Practice counting and fine motor skills while you decorate this cute Christmas tree play mat with loose parts or stickers.
Christmas stocking counting math game printable
Use this Christmas stocking counting math game printable to practise counting to ten.
Christmas addition activity mat printable
This Christmas tree printable is a great addition activity to include in your Christmas math stations, with extra sensory play and fine motor skills practice too.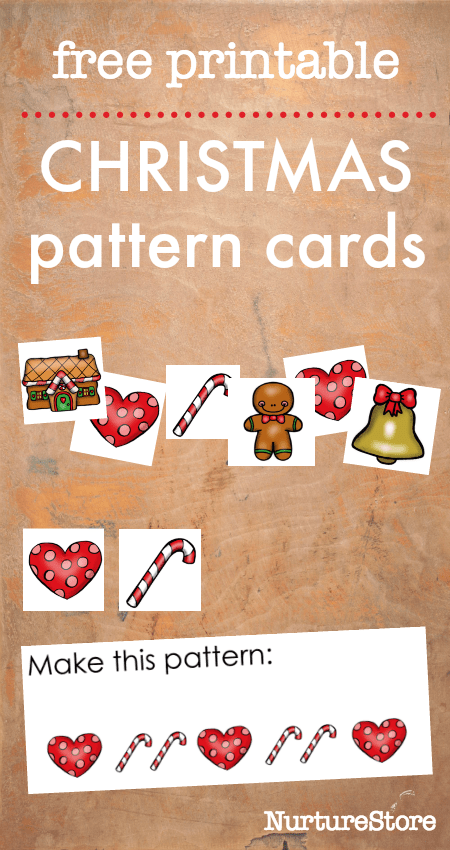 Pattern centers
Printable Christmas theme pattern games
Set up a center with these Christmas matching game printables and have fun while you develop your child's math and literacy skills through play.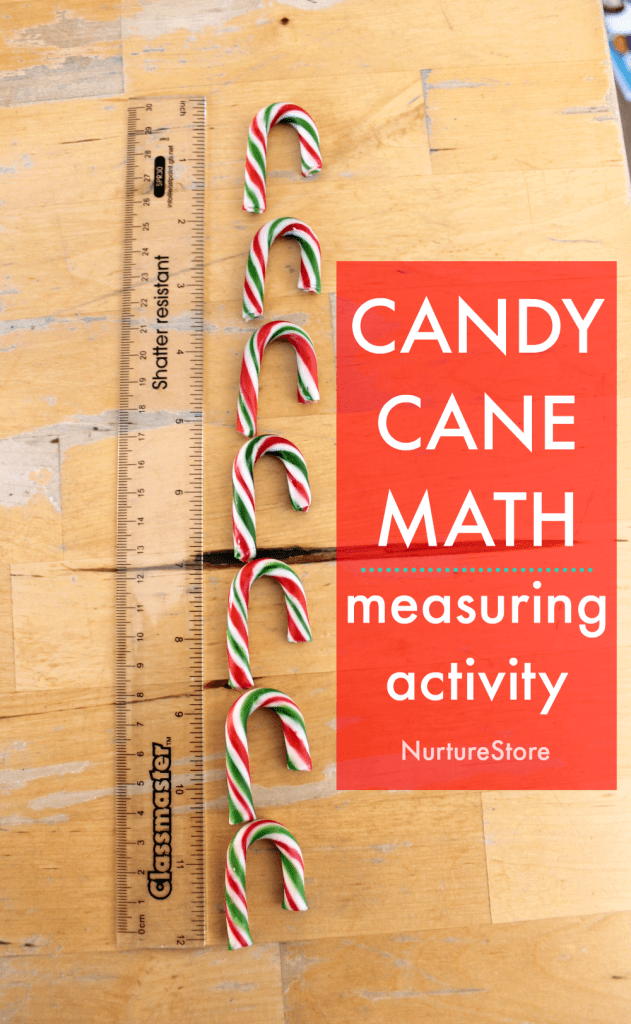 Measurement centers
Candy cane math activity non standard measuring
Let's explore the concept of size in a fun way, using candy canes as a non standard measuring activity!
How to make a paper Christmas tree craft with printable
This paper Christmas tree craft comes with a free printable template and is great to help children learn to follow step by step instructions and explore size and measurement.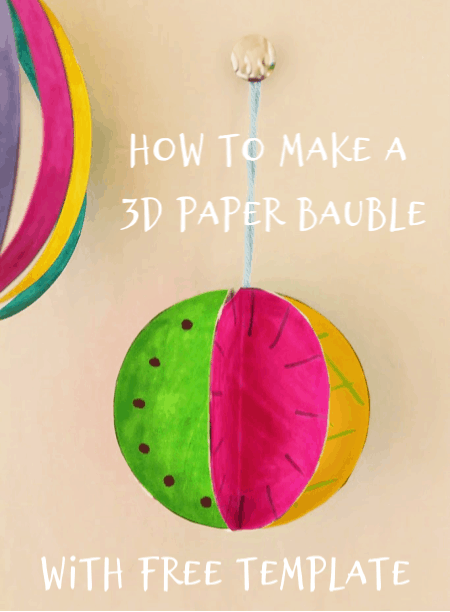 Shape centers
How to make a 3D paper Christmas bauble with printable
Make a math Christmas decoration! Turn two-dimensional circles into a three-dimensional Christmas bauble with this free paper Christmas bauble printable.
Beautiful and easy paper house lantern – free printable
Turn these shape nets into snowy Christmas houses.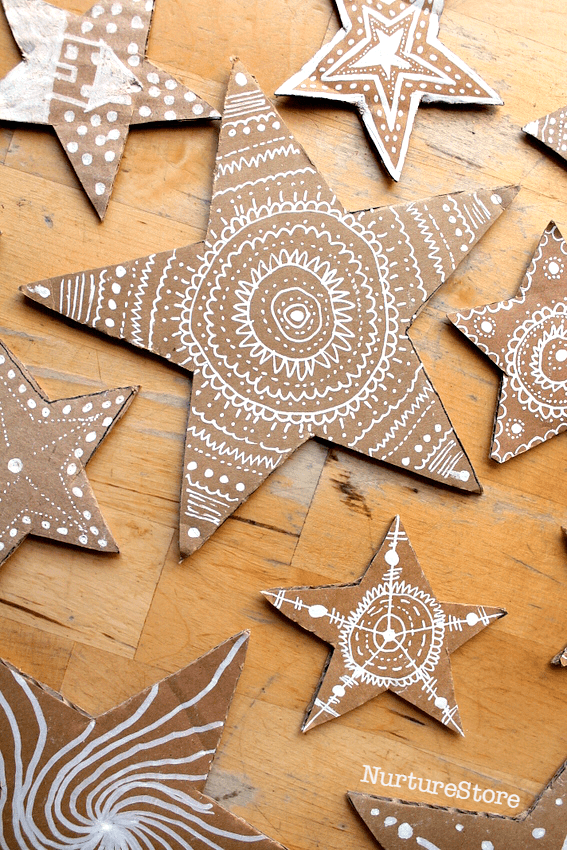 Symmetry centers
Beautiful math stars
Combine math with art to make gorgeous stars exploring pattern and symmetry.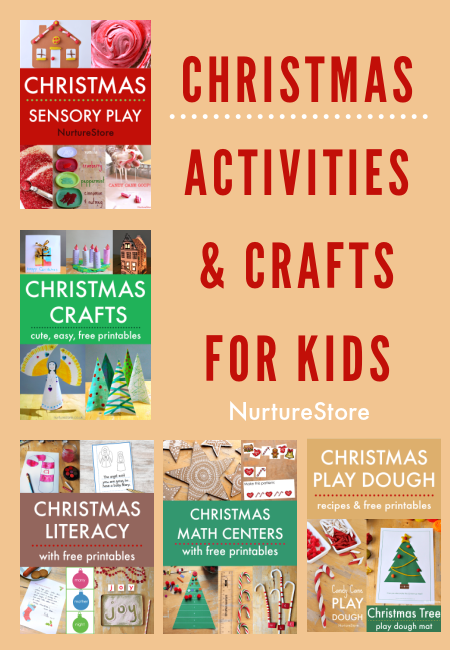 More Christmas activities and crafts
See our full index of Christmas activities, lesson plans and crafts for even more great ideas.