This Christmas tree printable is a great addition activity to include in your Christmas math stations, with extra sensory play and fine motor skills practice too.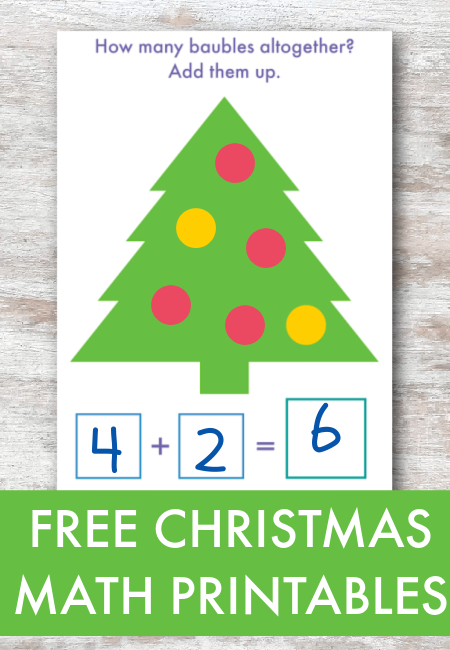 Christmas addition activity mat printable
This Christmas addition activity mat printable allows your children to build math skills in a fun, hands-on way. They can enjoy sensory play and boost their fine motor skills while they practice counting and adding.
This project is part of our Christmas math activities.
In this article you can:
:: download a Christmas addition activity math mat printable
:: see how to use the math mat to develop counting and addition skills
:: find more Christmas-themed math activities
:: find links to more Christmas activities and crafts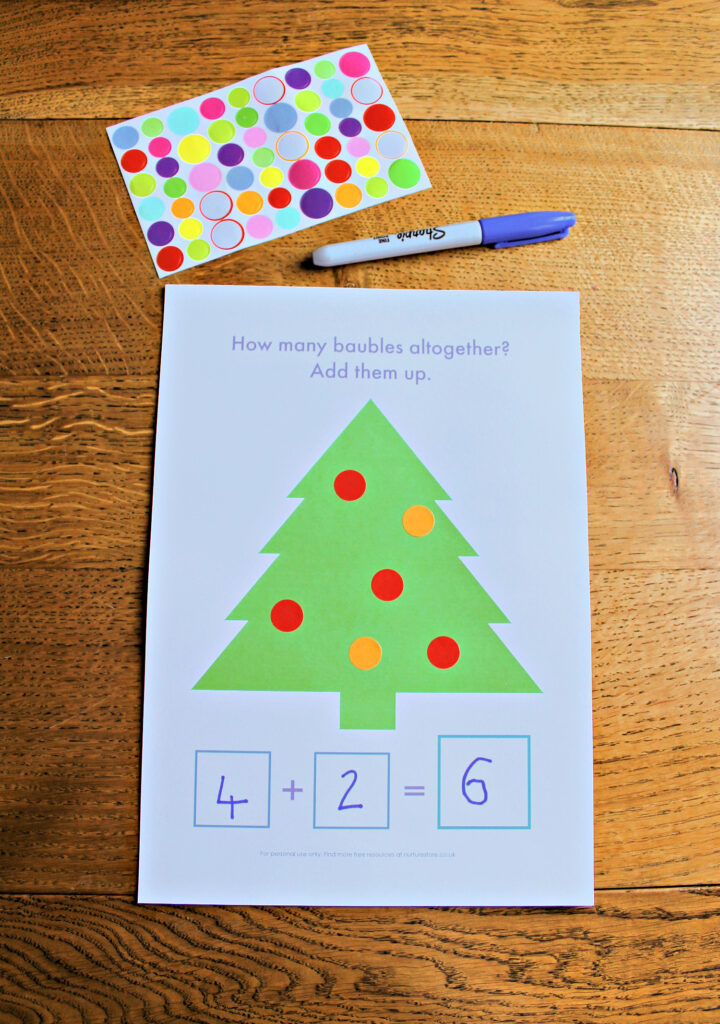 Materials needed
:: Christmas tree addition mat (see below for details on how to print)
:: play dough (or pom poms and tweezers, or stickers)
:: pencil / pen / wipeable marker
You can laminate the printable, or cover with contact paper/ sticky-backed plastic, and use it with wipeable marker pens to make it reuseable.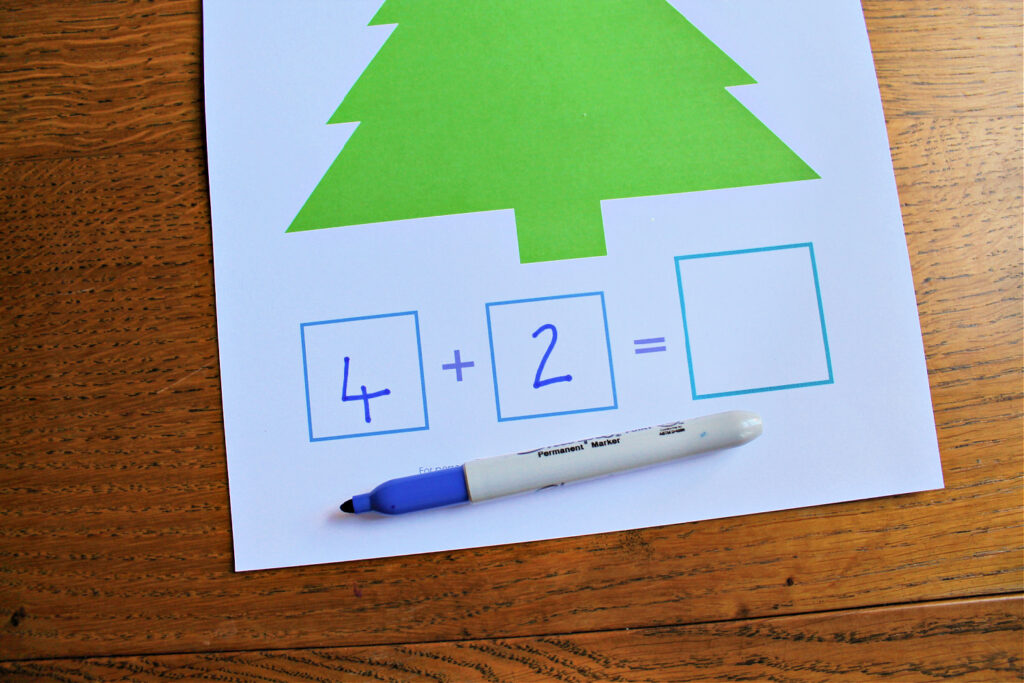 How to use the Christmas addition mat
Set the addition mat out with two colours of play dough (or pompoms / stickers). You could use our homemade candy cane playdough recipe and our homemade gingerbread play dough recipe.
We're going to use the playdough to make baubles to decorate the Christmas tree. We'll count the baubles and add them up, to find out how many baubles there are altogether.
Write numbers in the first two squares on the mat, for example: 4 + 2 =
Invite your children to recognise the digits and read the sum out loud: four and two makes...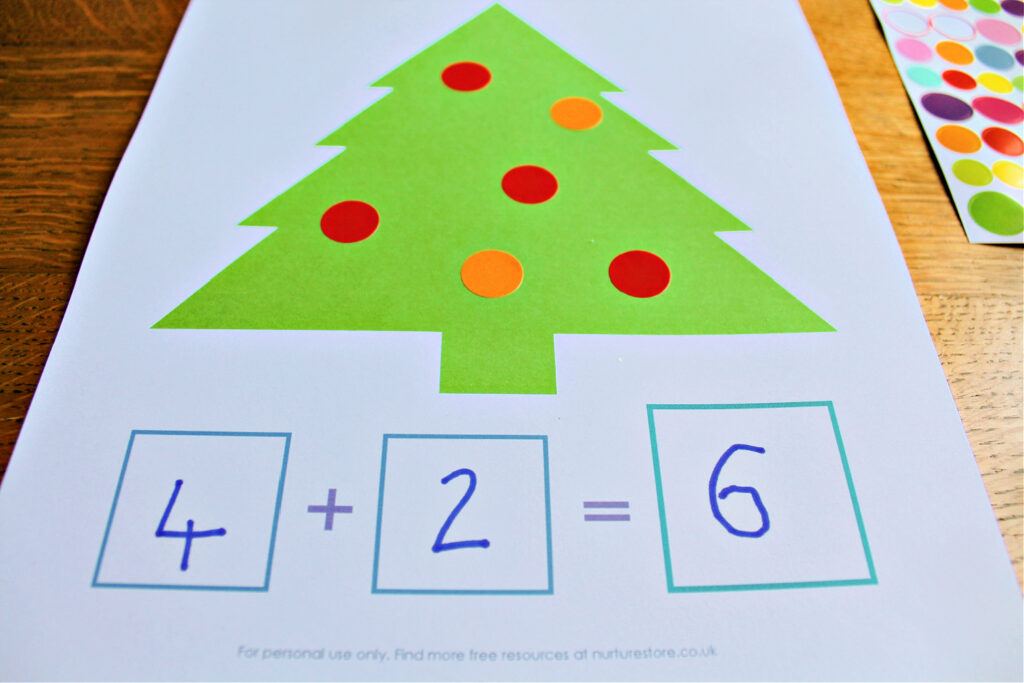 Use balls of one colour play dough to place four baubles on the tree.
Use balls of the other colour of play dough to place two more baubles on the tree.
Count all the baubles to see how many baubles there are in total. Write that digit, 5, in the third square.
Then read out the math sentence in full: four and two makes six. Or four added to two equals six. Or four plus two is six.
Repeat as many times as you like, with a variety of numbers, to give lots of practice. Let your child write in the numbers to set the sums too.
Variations
You can use pompoms picked up with tweezers, or stickers to peel off and place on the tree, instead of play dough. All options are great for developing fine motor skills.
Be intentional about including a variety of math language with children so they become familiar with all the vocabulary. You don't need to write yourself a script to follow, but if you can use a range of words, you can really boost their language and understanding.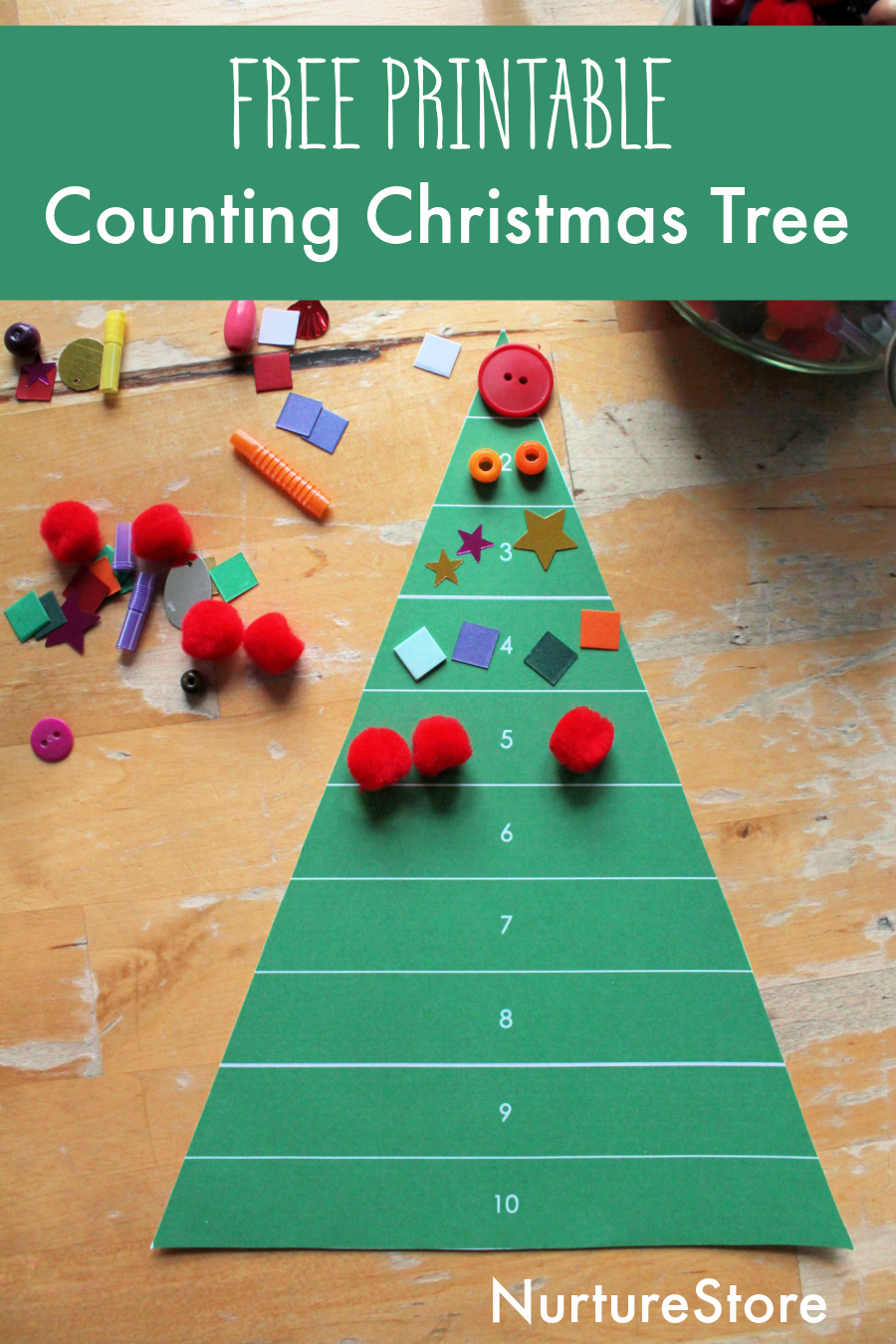 More Christmas math activities
You can set up lots of math stations in your classroom with all our Christmas math activities, including:
:: Make a Christmas tree number line
:: Use this Christmas stocking counting math game printable to practise counting to ten
:: Practice counting and fine motor skills while you decorate this cute Christmas tree play mat with loose parts or stickers
:: Make Christmas decorations which all combine math with art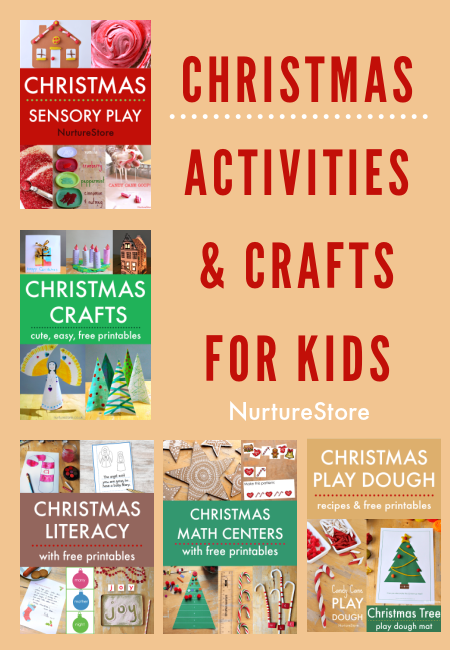 More Christmas activities and crafts
See our full index of Christmas activities and crafts for even more great ideas for your children.