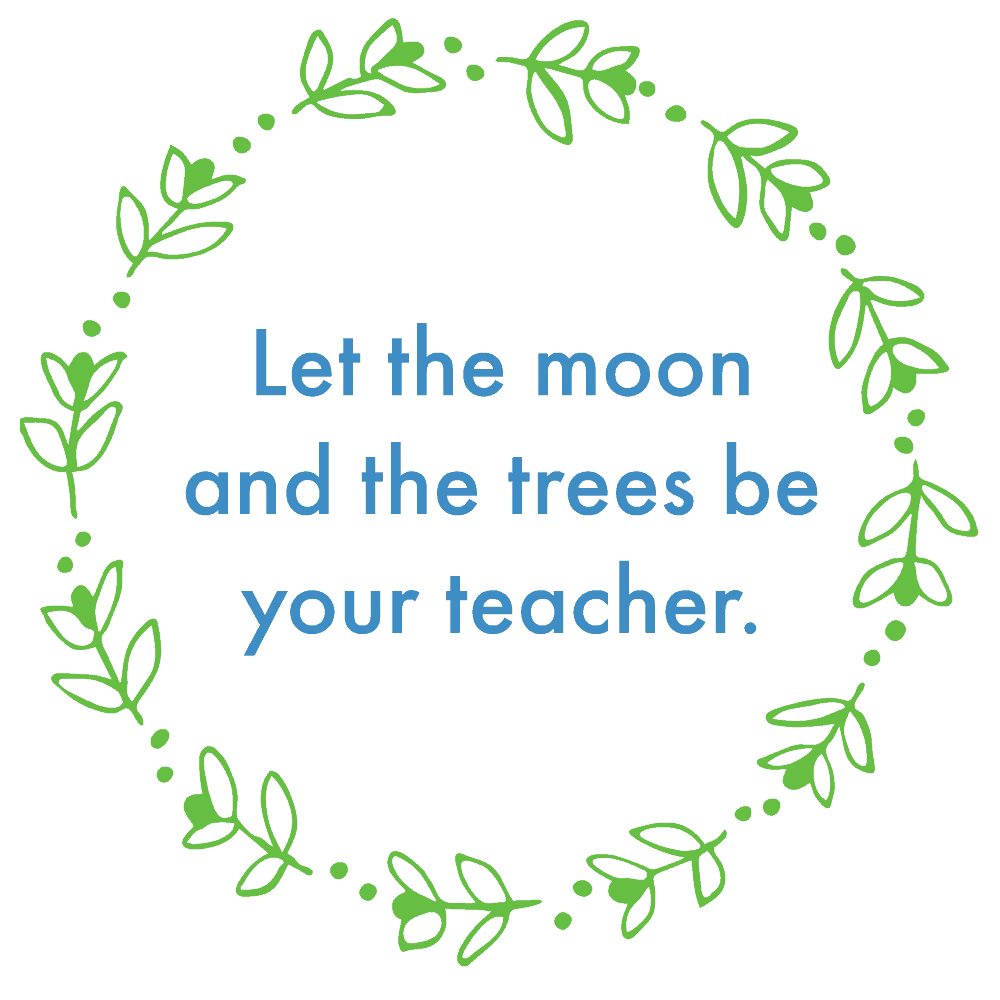 Magical nature lessons – all planned for you.
Let me be your nature study fairy godmother!
This complete year nature curriculum saves you so much time, so you can spend your days enjoying the sunshine with your children.

The Seasons School programme is such a valuable resource.
:: You'll get a complete program of spring, summer, autumn and winter learning, combining nature study, math, science, literacy, arts and crafts, sensory and play, recipes and more.
:: It's such good value with 16 seasonal units, over 200 lessons and activities, and over 130 pages of fun, educational printables.
:: The resources are easy to use as they are split into seasons and all set out in fully-indexed, relevant units with supporting printables.
:: You can use the full program or make a selection of your favourites, to suit your needs.
:: Created with children aged 4 to 12 in mind.
:: Full-colour photographs, material lists, and bonus printables make it so easy for you to teach a nature-based program to your children.
:: All the lessons are educational, hands-on, fun, creative, and engaging = children LOVE Seasons School!



This is what you'll get in your Seasons School Complete Programme

Seasons School :: Spring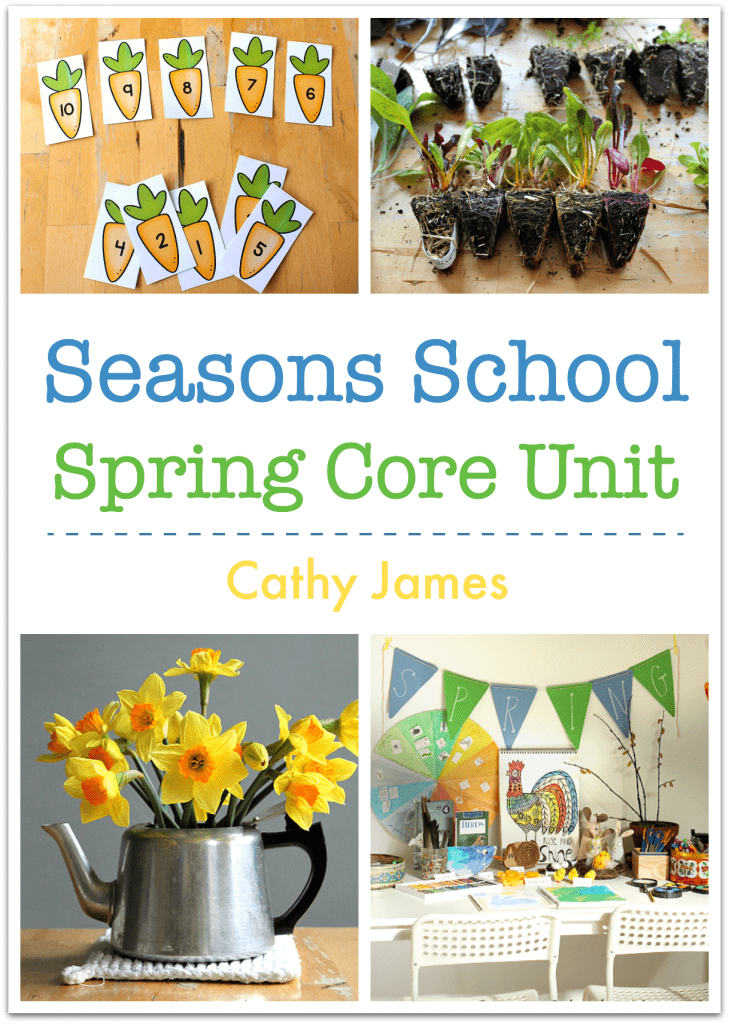 The Seasons School Spring Core Unit – value $9.99
How to make a nature table
How to make a year-round nature journal
Nature journaling ideas and tips – with printables
Nature walk ideas
Nature walk kit tips
Themed nature walks and activities
How to make a spring number line
Carrot number and arithmetic activities – with printable
Spring math invitations
Egg alphabet and spelling activities – with printable
Spring sensory writing
Spring literacy invitations
Spring writing prompts – with printable
Hand-drawn spring colouring pages – with printable
Spring book list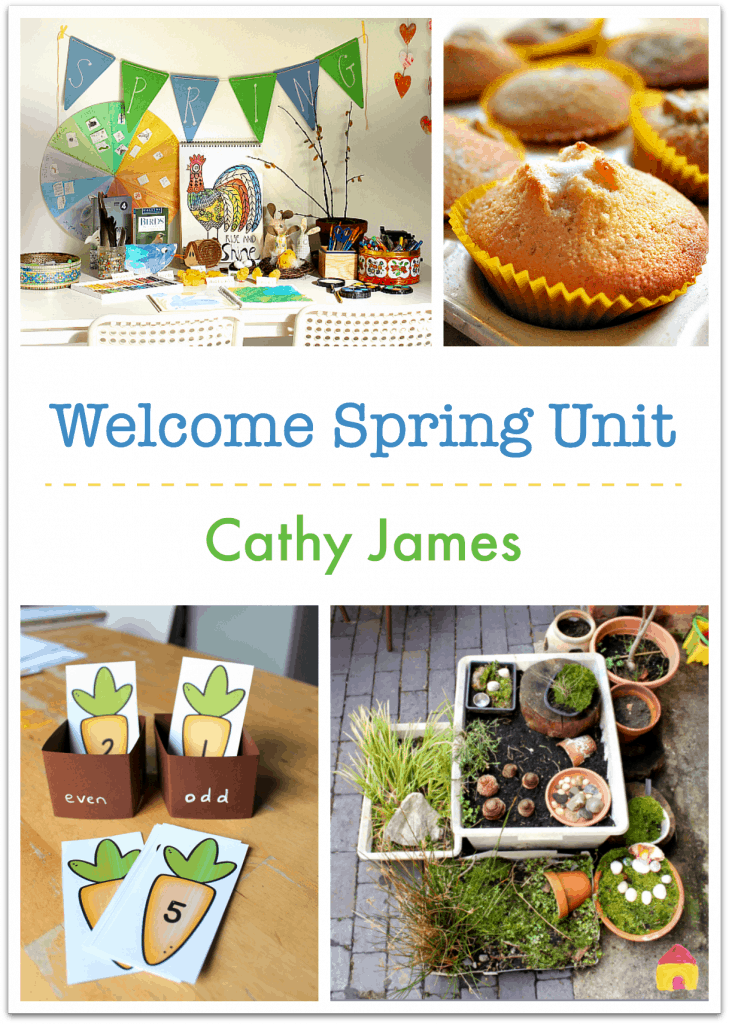 Welcome Spring Unit – value $7.99
Opening the Season activities
I wonder why we have seasons? lesson
My Book of Spring activity – with printable
Eating the Season lesson – with printable
Rhubarb muffin recipe – with printable
Spring yoga routine – with printable
Spring bunting craft
Spring flower wreath craft
Spring play dough sensory play
How to make a fairy garden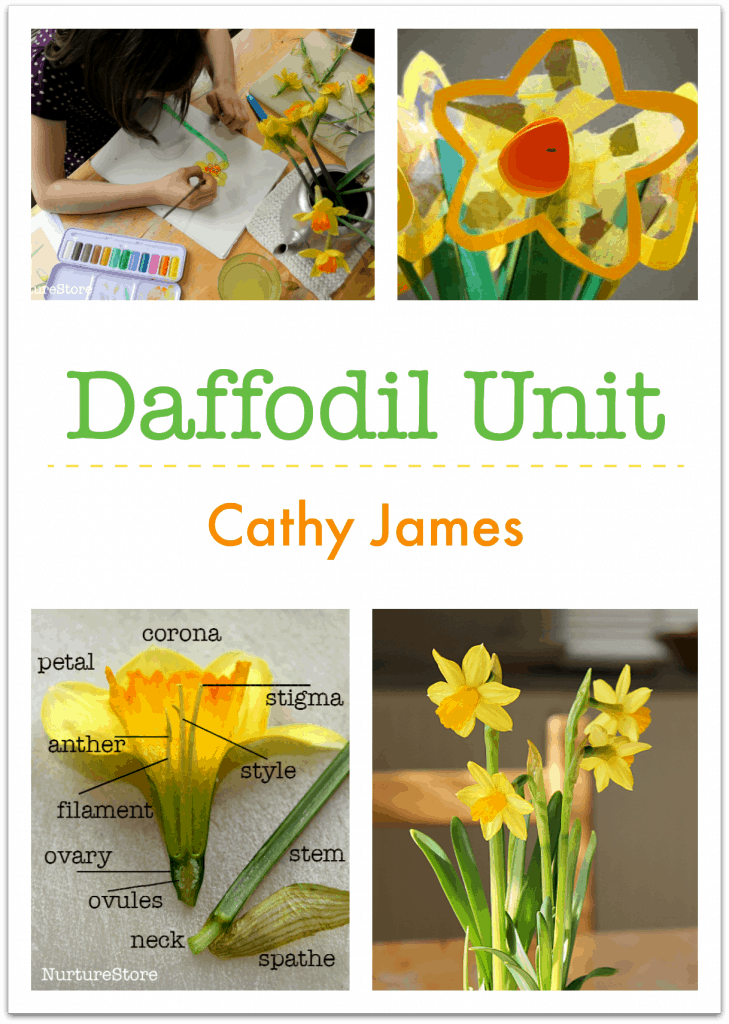 Daffodils Unit – value $4.99
Daffodil dissection and parts of a plant science lesson
Still life daffodil art project
Contact paper daffodil craft
Daffodil spinner craft
Daffodil bunting craft
Daffodil poetry writing lesson – with printable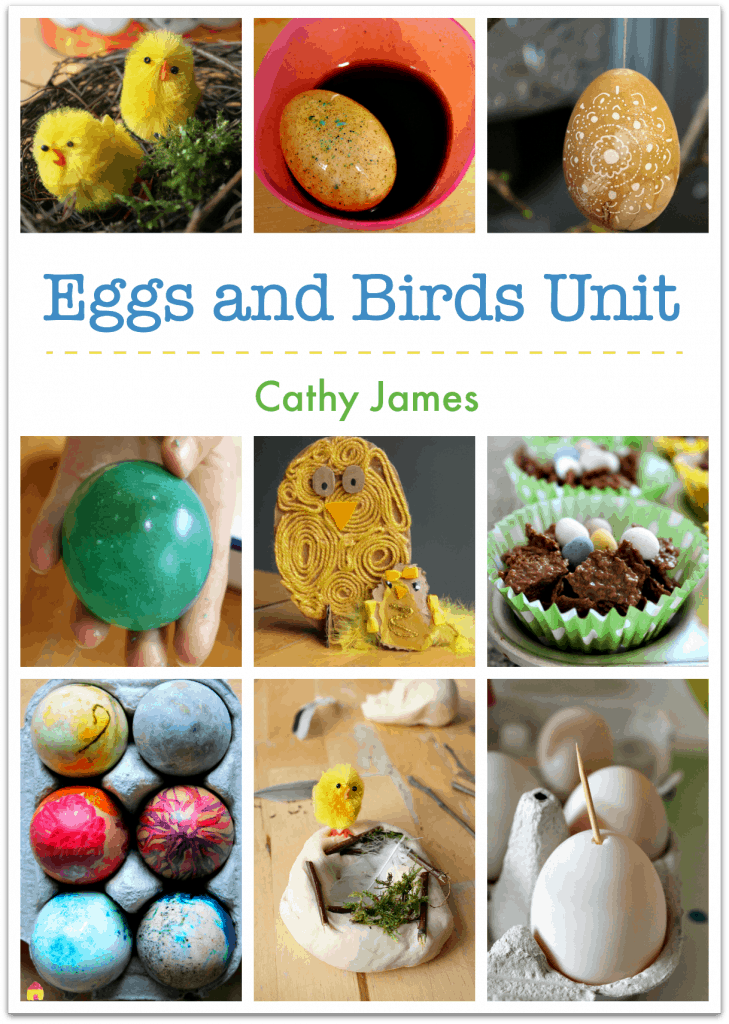 Eggs and Birds Unit – value $12.99
Egg lessons: What is an egg? What is an egg made of? What happens inside an egg? Which animals hatch from eggs? Fun egg facts. Why are eggs so special to us?
My Book of Eggs activity – with printable
Frittata recipe – with printable
Naked bouncing egg science experiment
Bird watching and identification lesson
Bird investigation table activity
Play dough nests activity – with printable
Bird storytelling tin activity
Nest cakes recipe
Egg heads garden project
Dyeing and decorating eggs: Pysanky eggs; dyeing with: shaving foam, oil, wax crayons, flower and leaf prints, natural dyes
How to make a paper plate egg basket craft
Paper plate birds craft
Collage chicks art project
Loose parts egg decorating fine motor skills station
Egg-themed sensory play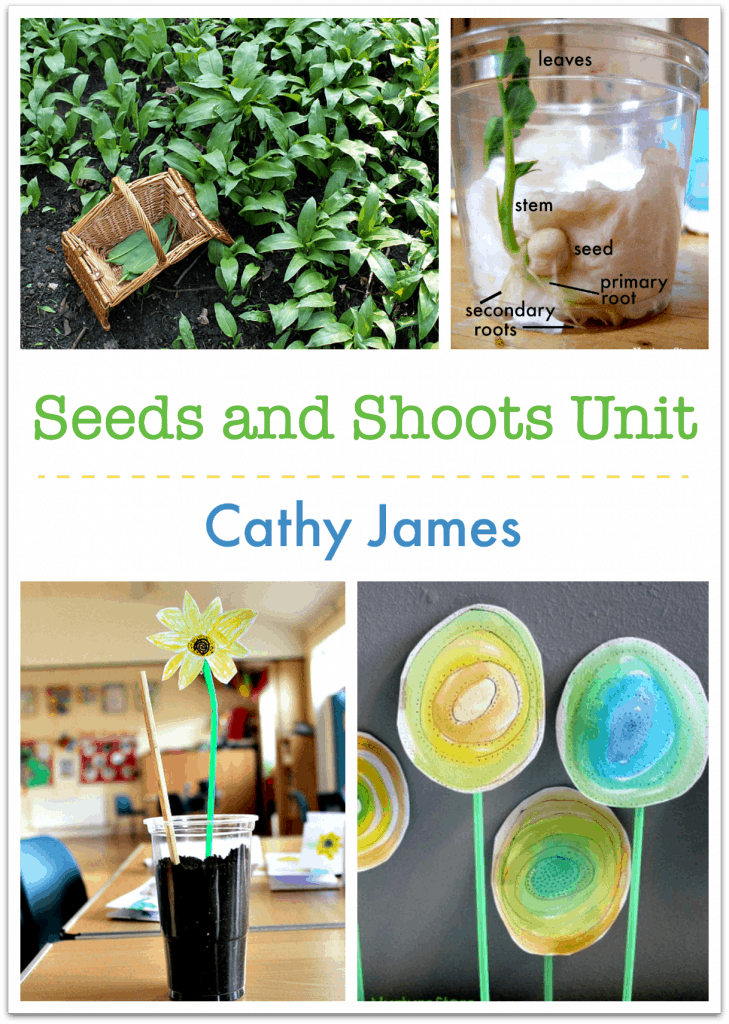 Seeds and Shoots Unit – value $8.99
How to plan your garden
How to grow a snipping garden
Investigating Seeds science lesson
Growing Seeds science experiment
My Sunflower Mini Book activity
Spring wild foods: foraging for garlic
Wild garlic pesto recipe – with printable
Circle watercolour flowers art project
Spring blossom printing project
Finger painting flowers craft
Carrot sensory tub

The Spring Printables Pack – value $9.99
Journal Page: for notes
Journal Page: for drawing
Journal Page: half and half
Writing Prompts printable
Poetry Prompt printable
Spring Bunting printable
Mini Book: The Seasons
Mini Book :: Eggs
Colouring Pages: hello spring :: Easter tree :: mother hen :: bunny rabbit
Bird Puppets for play and storytelling
Foods in Season in Spring poster
Rhubarb Muffin Recipe Card
Frittata Recipe Card
Wild Garlic Pesto Recipe Card
Carrot Numbers math printable
Egg Alphabet: lower case and upper case literacy printable
Spring Yoga sequence poster

Seasons School :: Summer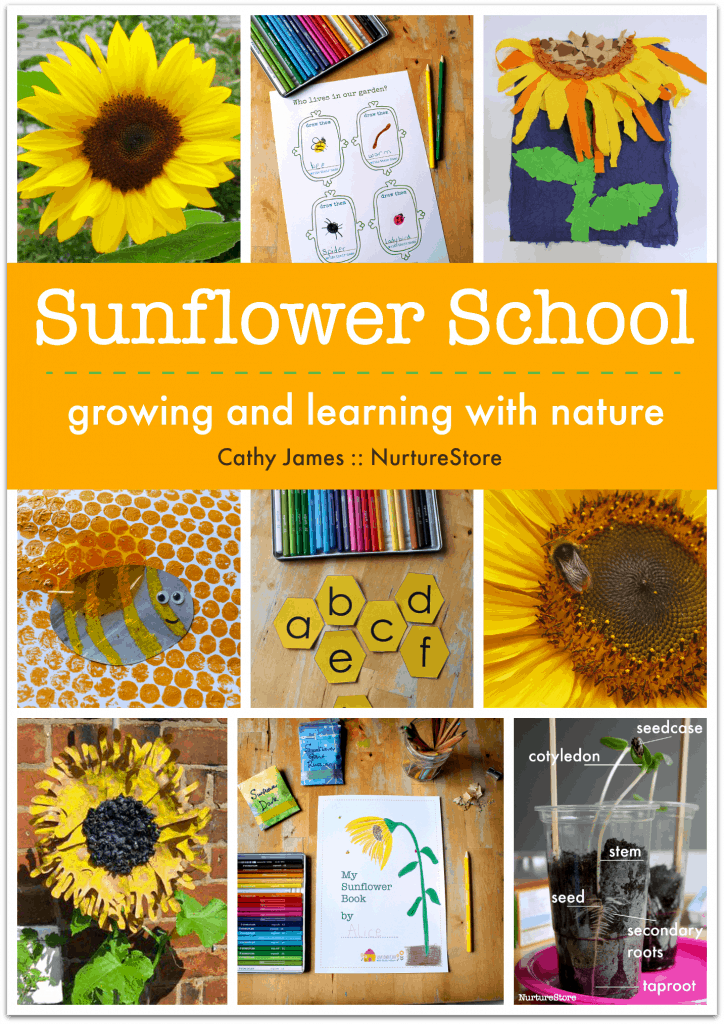 Sunflower School
Six complete units of lessons and printables running from April to August
April :: Planting and measuring
How to grow sunflowers with children, Graphing your results, The parts of a sunflower plant
How to make a sunflower height chart
My Sunflower Journal
Sunflower number mats
Seed labels and sunflower stickers
May Part One :: Bees and Pollination
Learning about bees lesson
What is pollination?
Bumble bee craft
Who lives in our garden? investigation
Bee letter and number activities, handwriting and scissor-skills
May Part Two :: Words, Books, and Poems
Sunflower poems, books and word mats
June :: Sunflower Art
Handprint sunflower craft
Watercolour sunflowers
Scratch art sunflowers
Sand sunflowers
Sunflower art inspired by Van Gogh and O'Keeffe
July :: Shape, Size and Symmetry
Sunflower circles: diameter and circumference
Measuring with standard and non-standard units
Exploring symmetry in plants including lateral and radial symmetry
August :: Seeds and Sustainability
Harvesting sunflower seeds, investigation, and sensory play
Seed envelopes and school fundraising
How to make a mason bee house
Sunflower seed oatmeal cookies, and seed crackers

Seasons School :: Autumn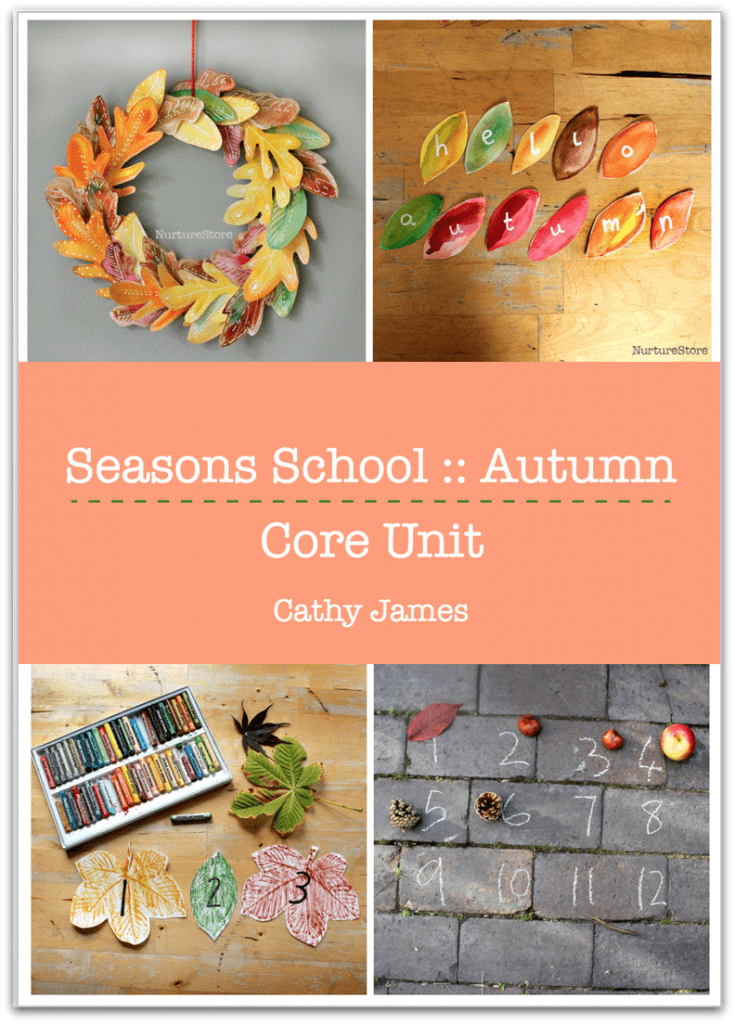 The Seasons School: Autumn Core Unit – value $9.99
Why Do We Have Seasons? lesson: a seasonal story of a celestial dance
What's Special About Autumn? lesson: including 'My Book of Autumn' printable
Nature Walks Guide: how to adopt a local landscape; your nature walk kit; how to establish a programme of themed nature walks.
Nature Journals Guide: how to make a Seasons School circular nature journal; how to use your nature journal, indoors and outdoors; journalling like a scientist.
Nature Table Guide: why, where, and what to include.
Eating the Season: an autumn food guide and printable poster.
Opening the Autumn Season
Autumn Book List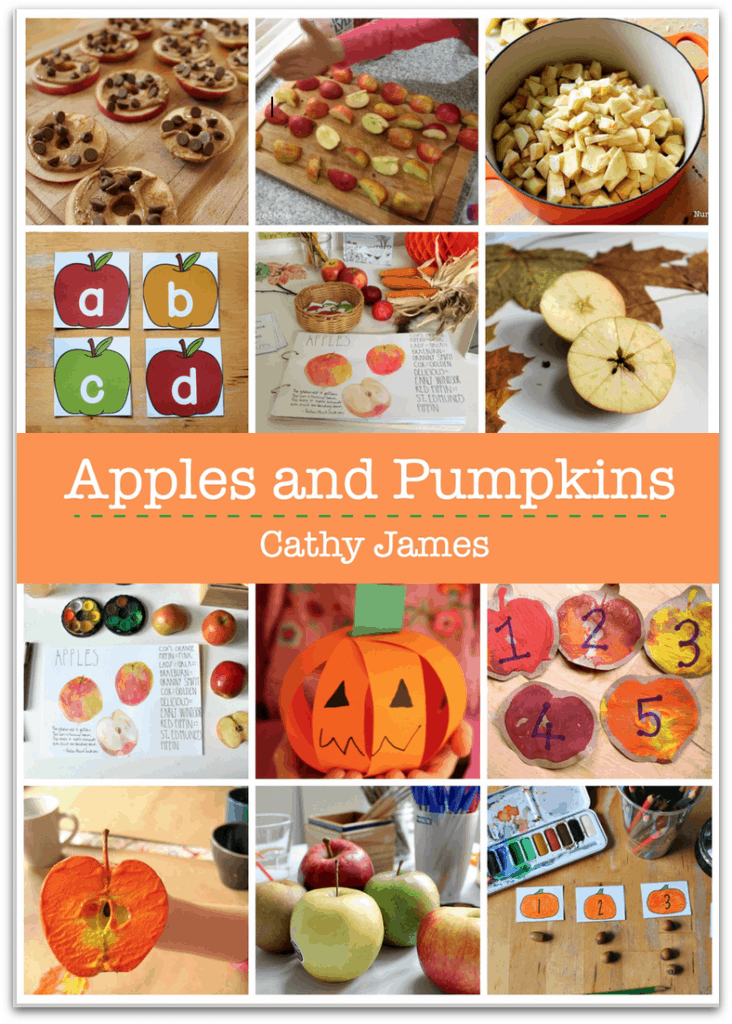 The Apples and Pumpkins Unit – value $19.99
Apple and Pumpkin Investigation lessons: What are apples and pumpkins? How do apples and pumpkins grow? How do we use apples and pumpkins? What's inside an apple and a pumpkin?
Apple Taste Testing: includes printable record sheet
Apple Number Line
Pumpkin Numbers and Math Games: with printable
Apple and Pumpkin Venn Diagrams comparison
Apple Alphabet and Writing Tray: with printable
Apple Poems: with printable
Pumpkin House Storytelling
Pumpkin Art Decorating
Autumn Marbling Art
Pumpkin Spice Paints
Pumpkin Zentangle Designs
Apple Print Prayer Flags/ Bunting
Paper Pumpkins
Pumpkin Spice Cloud Dough
Pumpkin Spice Play Dough
Apple Crumble Recipe
Apple Cookies Recipe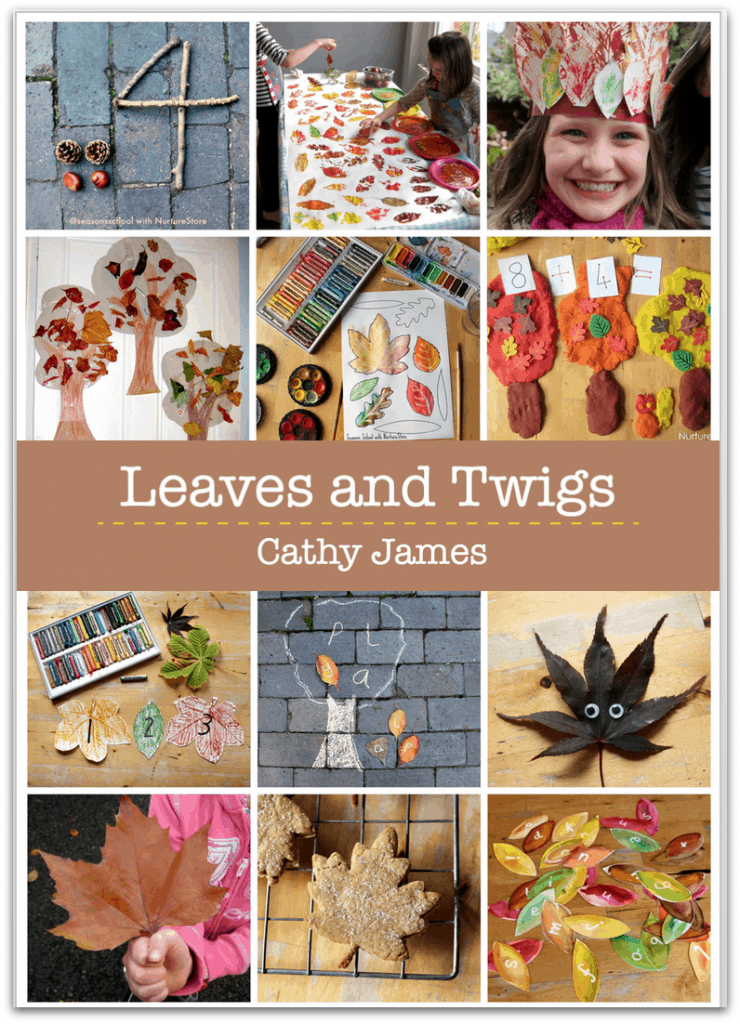 The Leaves and Twigs Unit – value $19.99
Learning About Trees lesson: What do you know about trees? Deciduous or evergreen? Why some trees loose their leaves in autumn. Includes 'My Book of Trees' printable.
Leaf Number Line
Play Dough Math Trees: including arithmetic, number bonds to ten, number sentences
Leaf Symmetry lesson: reflection and radial symmetry
Twig Writing Tray
Leaf Books and Autumn Writing Station
Watercolour Leaf Alphabet
Word Trees
Leaf Bookmarks
Leaf Printing Process Art
Leaf Wreath Craft
Leaf Crowns
Autumn Tree Collage Art
Leaf Colouring Printable
Twig Weaving
Stick and Leaf Puppets
Leaf Print Play Dough
Autumn Sensory Tub
Leaf Cookies Recipe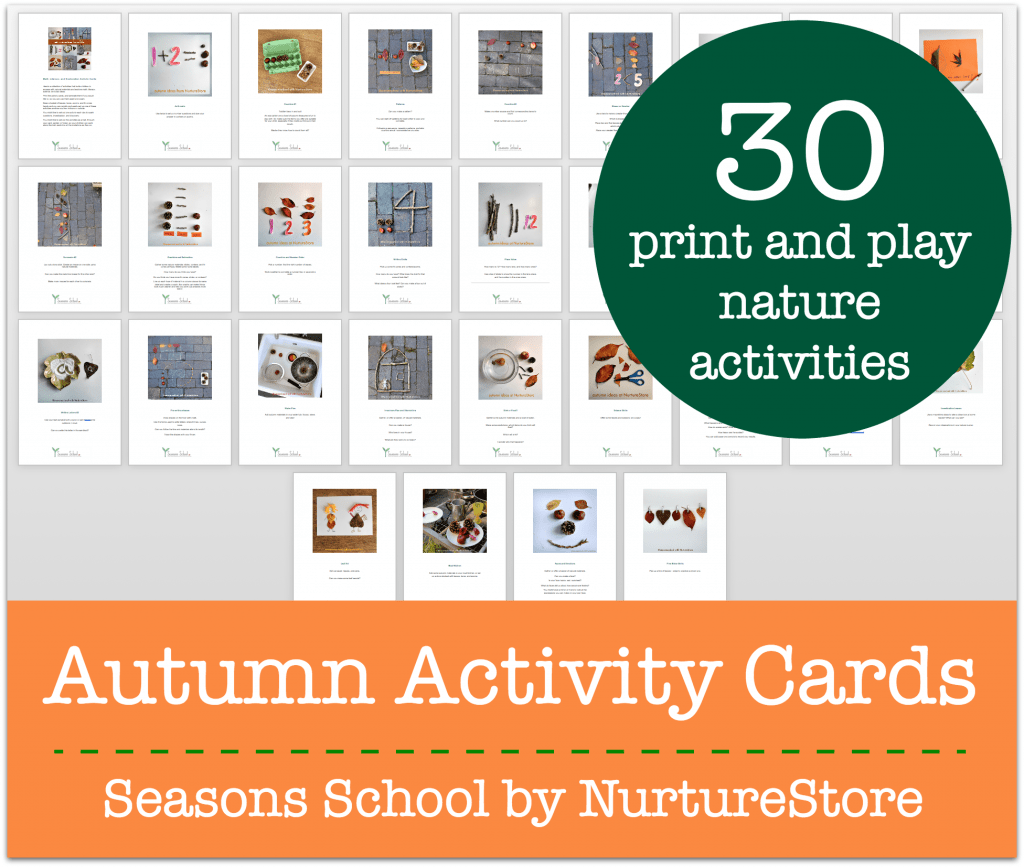 The Autumn Activity Cards – value $5.99
30 Print and Play activity cards that invite children to engage with natural materials and explore math, literacy, science, art, and play ideas. Perfect for 'invitations to play' and as adaptable lessons, indoors or outside. Use daily or combine to make a multi-activity adventure trail or forest school-style centers.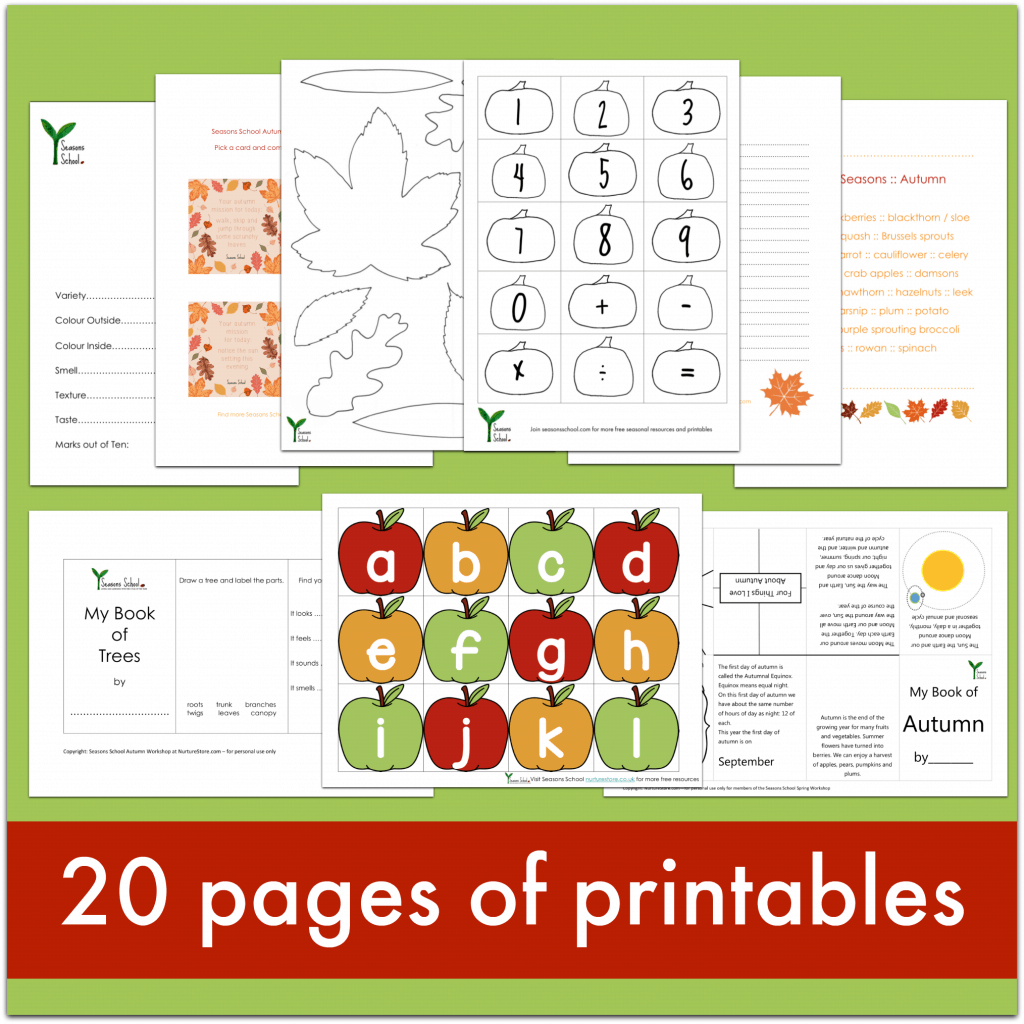 The Printable Pack – value $5.99
50 pages of printables to accompany the autumn lesson plans and to use again and again. Including:
'My Book of Autumn' mini book
'My Book of Trees' mini book
Three styles of journal pages for writing and drawing
Eat the Seasons autumn poster
Hand-drawn leaf colouring pages
Autumn Word Wall cards
Apple Poems guides
Apple Taste Test record
Pumpkin Number Cards
Apple Alphabet Cards

Seasons School :: Winter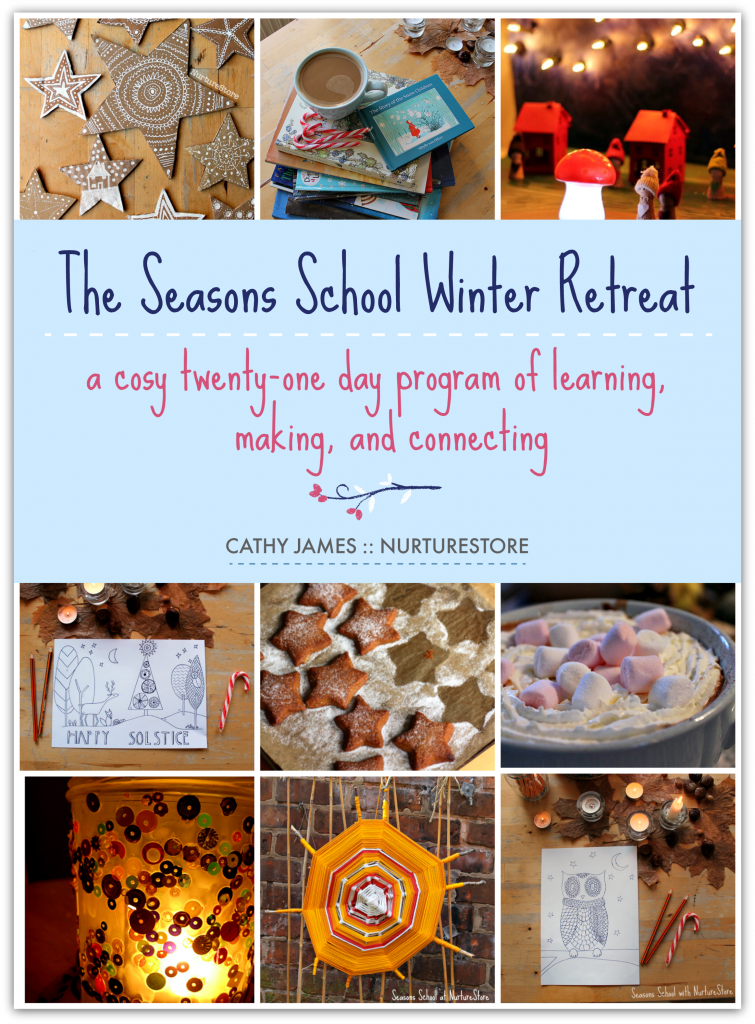 Seasons School Winter Retreat – value $19.99
21 individual winter-themed day plans in a connected program, sequenced around themed seasonal words. Day one is prepare, day two is welcome, day three is light, day four is cookies… Including:
welcoming the new season and setting intentions for the coming year
learning about the earth, the moon, the sun, and the seasons
reading and writing both poetry and stories
learning which foods are in season, cooking a winter feast, finding out where cocoa comes from, and building kitchen skills with cookies
creating artworks inspired by the season, plus hand-drawn colouring pages and math lessons disguised as art
winter crafts including lanterns, wreaths, and calendars
stretching imaginations with playful, sensory ice and snow, and homemade winter wonderlands
and learning how nice it is to pass the winter with ritual and rhythm, cosiness and connection
Bonus printables include: countdown calendar posters, hand-drawn colouring pages, poetry guide, journal writing prompt cards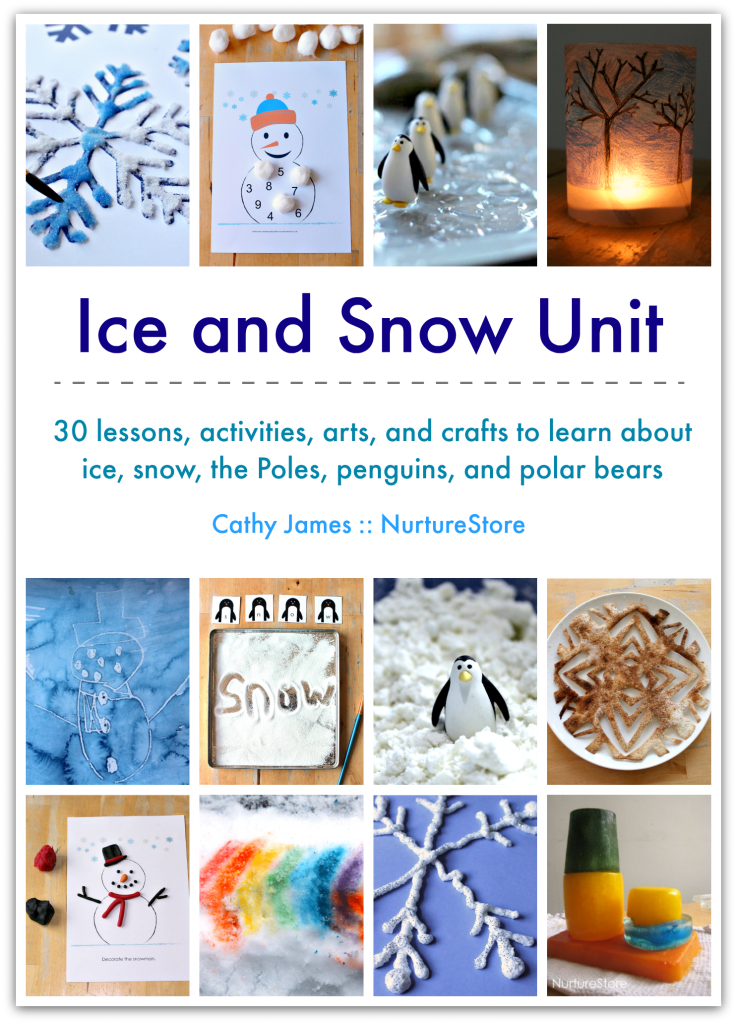 Ice and Snow Unit – value $19.99
Lessons to learn about snow, the Arctic, the Antarctic, penguins, and polar bears
Sensory play including frozen sensory tub, play dough, puffy paint, and ice explorations
Frozen math games, snowmen counting cards, 'magic' snowflake numbers
Snowmen letter games, penguin alphabet activities, snowy writing tray
Art explorations including painting on snow and ice, frozen ice paints, ice sculptures, salt and glue snowflakes, snow puffy paint, and frosty winter crayon art
Winter sky and paper house lanterns
Snowflake mobile with homemade clay recipe
Snow play dough recipe and snowy play dough mats
Winter wonderland play mat and snowy play town make-and-play projects
Penguin family craft
Penguin small world make-and-play projects
Snow cloud dough recipe
Snowflake tortilla recipe
Winter-themed nature walks
Supporting book resources
Bonus printables include:
Arctic and Antarctic sorting cards
polar mini book
templates to make your lessons easy and effective
snowmen counting cards
snowmen letter cards
snowflake number cards
snow-themed play dough mats
snow-themed coloring pages
penguin alphabet set

About Cathy James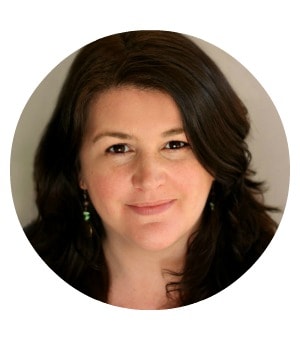 Think of me as your nature study fairy godmother! I'll give you a magical program of nature-based learning – all planned and prepped for you. I'll save you so much time, which you can spend out in the sunshine with your children.
I'm passionate about keeping children connected to nature and a creative childhood of hands-on learning. My own children have grown up in the garden, at the beach, and in the forest. We use nature as a vital part of our home education curriculum and it makes our learning joyful and deeply connected to the rhythmic cycle of the year.
I'm the author The Garden Classroom (published by Roost Books) and used to work in school running the Year Four Gardening Club. I've also worked in preschool, high school, and as a childminder, where my provision was rated as 'outstanding' by OFSTED.
With over twenty years experience in education I want to share what I've learned with you, so you can feel inspired, confident, and supported to give your children the best start in life. Let's work together to deliver lessons that are engaging, impactful, and fun!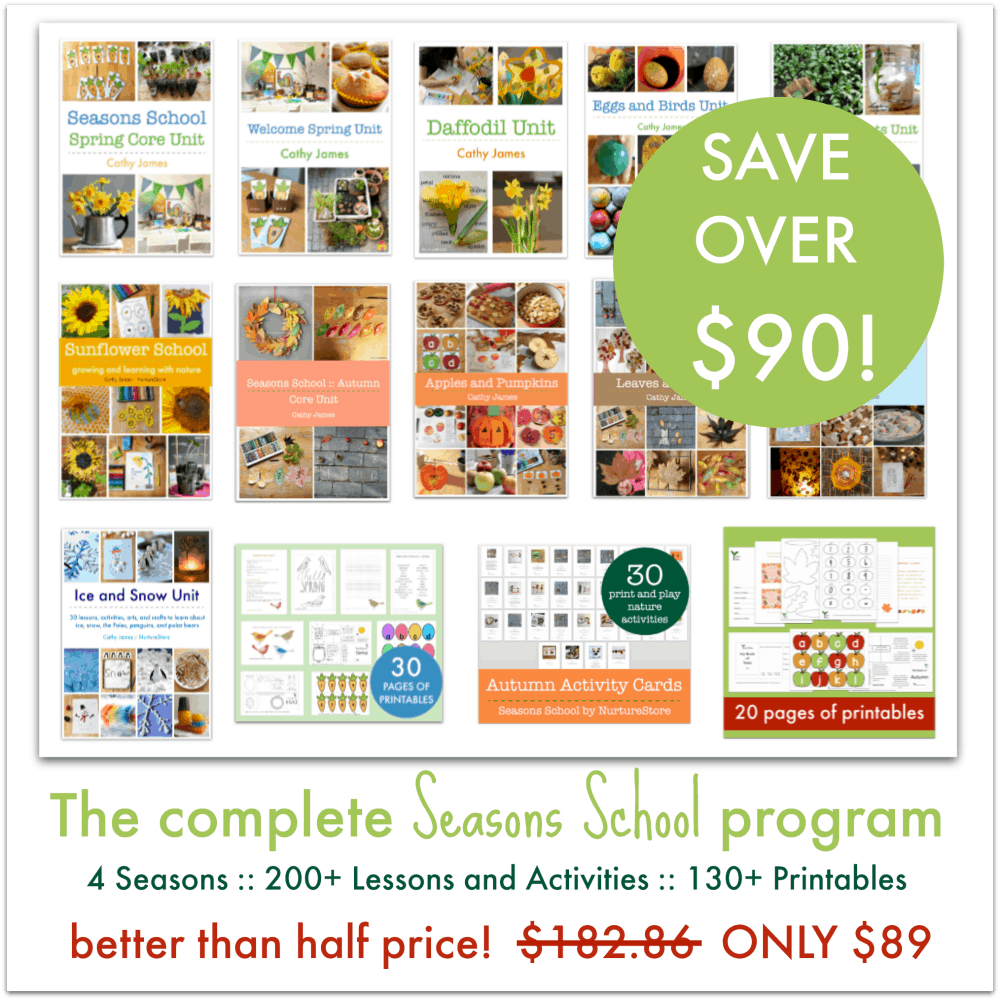 The Best Value Progam
The total value of the Seasons School resources you receive is $182.86
plus the value of all the time you'll save, with all the planning and prep done for you.
The Biggest Saving
You save over $90 when you buy the complete program for only $182.86 $89
Click here to buy your complete program now.

---
Available for instant download
This product is an ebook (electronic book), which means you will be sent a link by email which allows you to download the ebook and all the resources. You should save it to your computer or iPad and then either read it on screen or print some/all of the pages, as you prefer.
Questions?
If you have any questions, then please refer to our FAQ.
Important Information
By purchasing items from our website you consent to our Privacy Policy.
All ebooks and other digital products listed on this page protected under copyright ©. All rights reserved. They may not be shared or distributed in any way or form.
All products listed on this page are priced in US dollars. If you are outside the USA, the amount appearing on your bank/credit card statement will be in your local currency based on the exchange rate applicable at the time of the payment.