You can use this printable Christmas tree play dough mat for some fun Christmas-themed sensory play.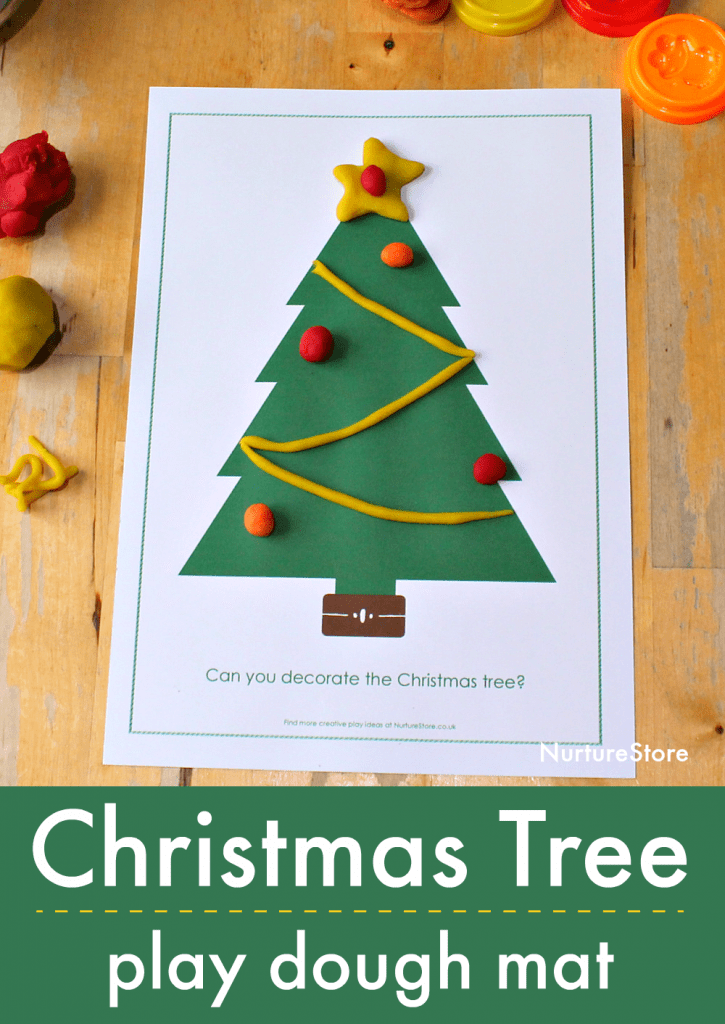 Printable Christmas tree play dough mat
Print the Christmas tree play dough mat and set it out with a selection of play dough colours.
Invite your children to decorate the tree. They can roll balls of play dough to make baubles, and 'sausages' to make tinsel.
You can add in small cookie cutters if you have them, to stamp out circles and stars.
Maybe make some presents wrapped with bows to go under your tree too.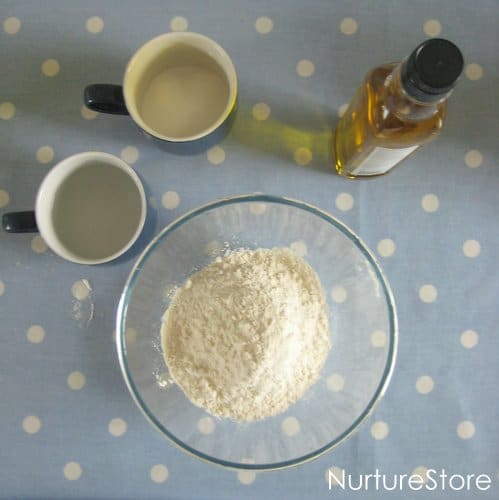 Basic homemade play dough recipe
Homemade playdough is very easy to make. Try this no-cook recipe:
In a large bowl, add:
:: 2 cups flour
:: 1 cup salt
:: 2 tablespoons vegetable oil
:: and 2 tablespoons cream of tartar.
Boil the kettle and pour 1 1/2 cups of the water into your mixture, along with any food colouring.
Mix and knead to form a dough, and then you are ready to play.
If you'd like to make a special Christmas play dough recipe you can find a Christmas-spice play dough recipe here and a gingerbread play dough one here.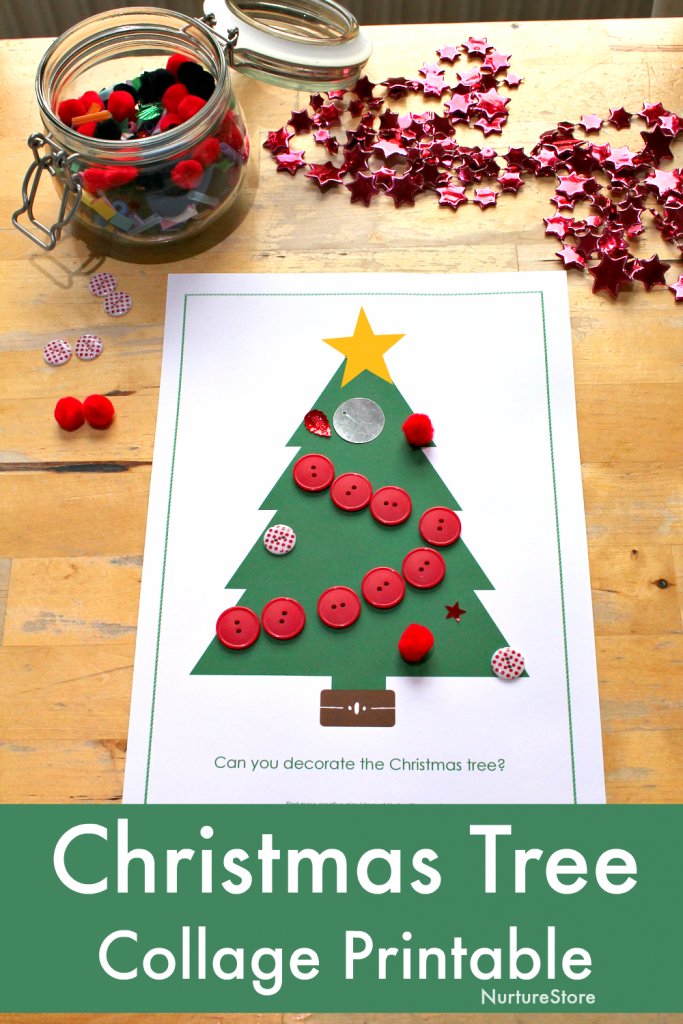 Christmas tree collage craft
The play dough mat also works perfectly as an invitation to create art.
Set out the Christmas tree printable with glue and a selection of collage materials such as buttons, pompoms, foil shapes, and sequins.
Invite your children to explore the materials and use them to make a mixed-media decorated tree.
How to print this printable
Get access to ALL my free printables by subscribing to my email list.
Pop your email address in the form below and you'll get access to all my free printables, lesson plans, activity ideas, weekly newsletter, and a whole lot more!
After subscribing, be sure to check for the confirmation email. After you confirm your email subscription, we'll send you a welcome email which includes instructions for downloading our free printables.
If you're already subscribed to our email newsletter: check your email for the latest edition of the newsletter where you'll find a link to access our free printables library - the link is usually at the bottom of the email.
For help accessing our printables, click here.
---
* By subscribing, you consent to our use of your personal data as per our Privacy Policy, which includes agreeing to receiving interest-based email from us.
---