A classic, no cook play dough recipe that you can make in minutes, using ingredients from your kitchen cupboard. Here's a step-by-step recipe, along with ideas for a whole year of play dough activities.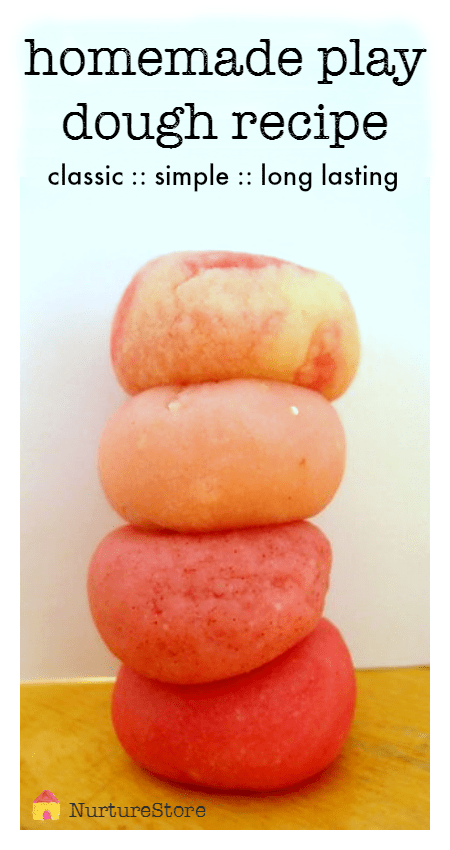 Easy play dough recipe 
Nurturestore has lots of articles about fun play dough ideas but I though today I thought I'd get back to basics with a step-by-step easy play dough recipe.
It's a super easy recipe and even if you've never tried making your own play dough before, follow these steps and you'll be ready to enjoy some fantastic sensory play in minutes.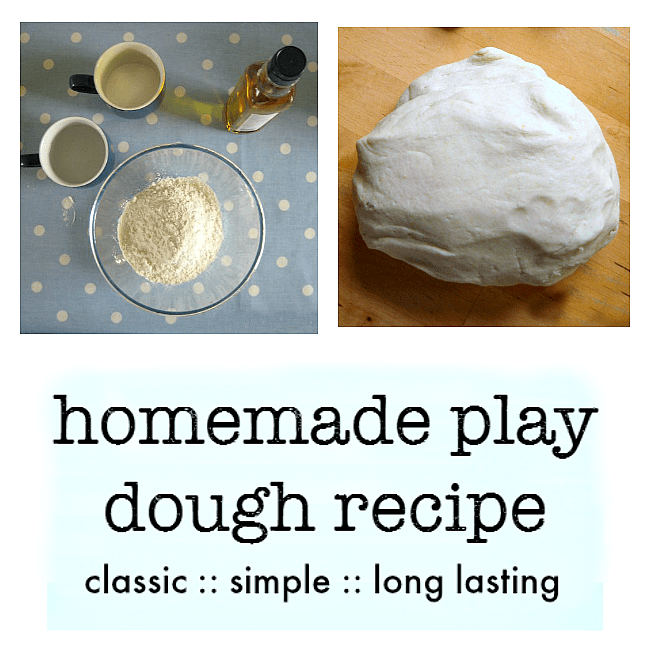 I'm going to show you my favourite no cook play dough recipe. There are many versions and variations of play dough available in our archive of play dough recipes but this is the one I use most often because it's easy, quick and lasts really well.

Step One: Take a large bowl and add:
:: 2 cups flour
:: 1 cup salt
:: 2 tablespoons vegetable oil
:: 2 tablespoons cream of tartar*.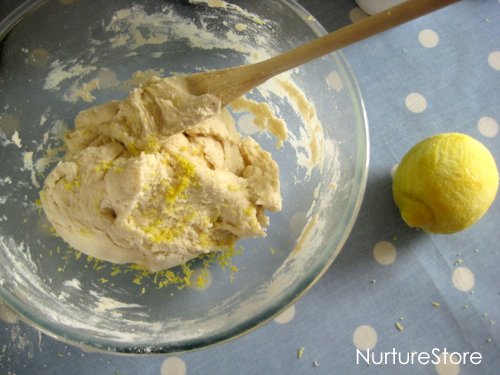 Step Two: add in any extras such as:
:: glitter
:: spices
:: fragrance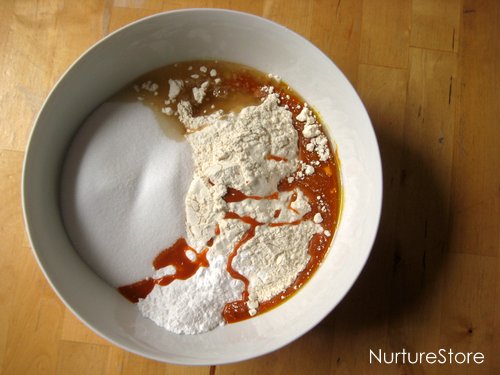 Step Three: boil the kettle and pour 1 1/2 cups of the water into your mixture.
Add in any food colouring at this stage so it mixes evenly through the dough.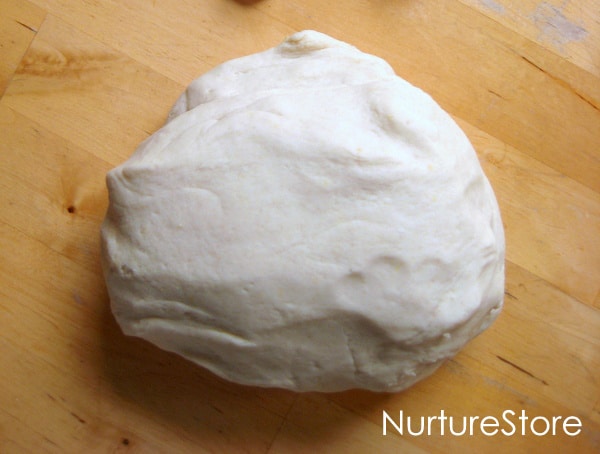 Step Four: mix the ingredients together to form a dough and you are ready to play.
Play dough problems: solved
Play dough too crumbly? Add a little more oil.
Play dough too sticky? Add in a little more flour.
Want your play dough to last a long time? Wrap it up well in a plastic bag as soon as you've finished playing and your play dough could last for months.
* Not got all the ingredients? If you discover you have no cream of tartar, no problem – just leave it out. You can make a basic dough just by combining flour and water if that's all you have. The dough won't last but will give you a great day's worth of play.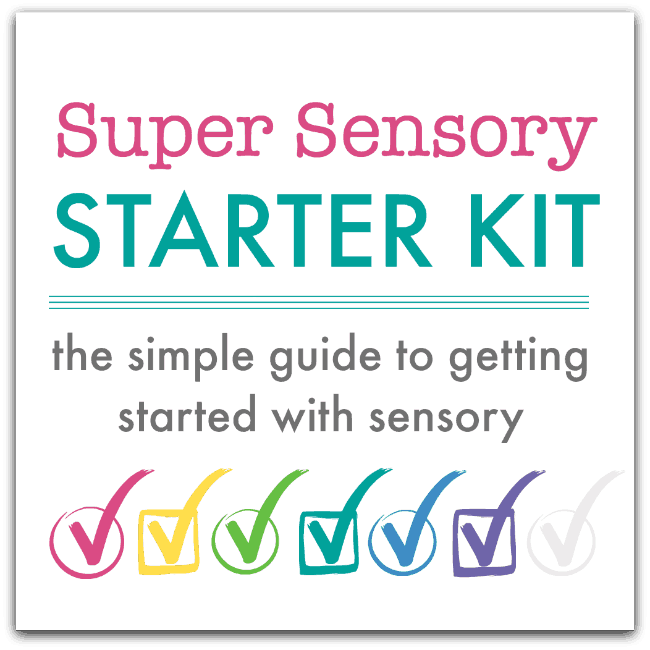 Get my Super Sensory Starter Kit for free
Every child deserves to be have their needs met so they can thrive. That's why I've made you my free Super Sensory Starter Kit.
Do you feel like your child is measured too early against unrealistic standards and you know they need more sensory input, more fun, and more hands-on activities?
Maybe you're a parent who wants to get your child away from a screen and into active play. Or you have a special sensory child who needs their own sensory diet.
Maybe you're a childminder or a nanny who needs to balance activities for a range of ages, with a tiny budget for materials.
Perhaps you're a teacher who truly wants to have a play-based classroom, but you're already stressed by the demands of observations and administration. Or perhaps you're a therapist or specialist who needs ideas that colleagues and parents can use.
My free Super Sensory Starter Kit will give you the tools you need to successfully tune-in to your child and help them be happier, calmer, and more successful at learning and life.
So I can send you the best resources, please tell me which of the following categories best describes you:
---
* Your data is safe with us. Learn how we hold, use and protect it.
---