Love sensory play? You'll love The Homemade Play Dough Recipe Book. It's a fantastic resource that brings you recipes and ideas for a whole year of play.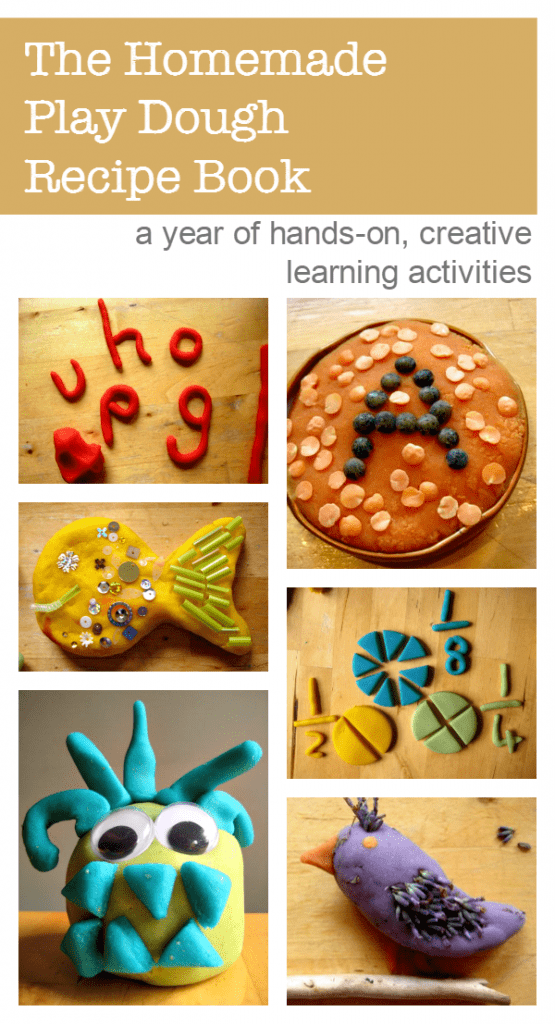 The Homemade Play Dough Recipe Book
Play dough is such a beneficial material for children to play with and so versatile that it can be used however old your children are, and whatever their passions might be.
The Homemade Play Dough Recipe Book brings you recipes and play ideas for a whole year of activities. It includes great ideas for sensory and imaginative play, creating small worlds, art projects, and math and literacy activities.
You can buy it now for $9.99.
Or, you can save money by buying this book as part of our premium bundle: see below for details.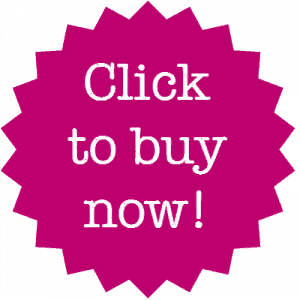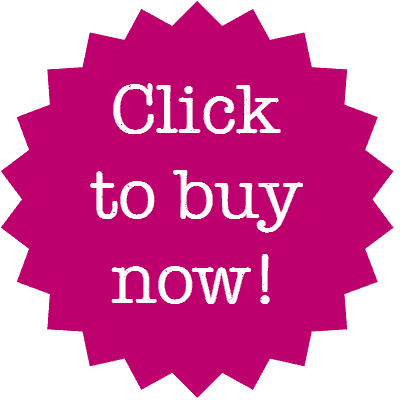 What's in the book
The Homemade Play Dough Recipe Book gives you:
All the recipes you need to make homemade play dough for all the activities
My all-time favorite no-cook play dough recipe :: a cooked play dough version :: a gluten-free recipe :: a salt dough recipe :: a modeling dough recipe :: a real bread dough recipe.
Ideas for 52 weeks of loose parts play, in a great printable poster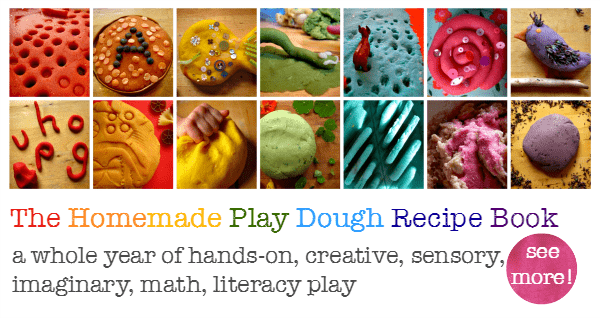 A whole year of play dough activities
Arranged seasonally there's an idea for every week of the year.
:: For winter, there are snowmen and winter landscapes
:: For spring, try chicks, birds and garden flower play dough
:: For summer, there are seaside ideas, caterpillars and butterflies
:: For autumn, there are fall trees and cinnamon dough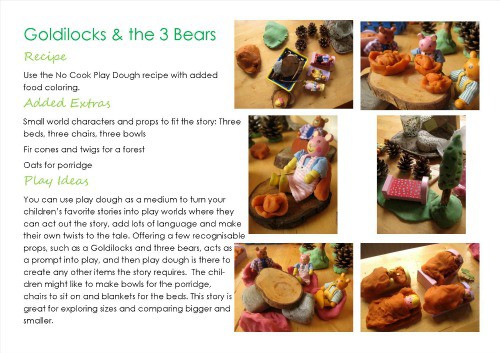 :: For storytelling, there's Golidlocks' dough and gingerbread men
:: For role play, there's a pizza parlour, bakery and candy story
:: For small world play, there are diggers, outer space dough and an under-the-sea art mural
:: There are math games and puzzles, and ideas for adding reading and writing, too
Plus my special wake-up dough, chill-out dough and favorite Christmas-Day play dough recipe too.
This book is for you if…
:: you're already a fan of play dough, because it brings you new ideas and inspiration to keep your play-dough activities fresh, with lots of fun and learning
:: you're just starting out with play dough, because it has all the recipes you need and a great selection of play ideas
:: you've never tried homemade play dough before, because it's got my favorite no-cook easy play-dough recipe, with step-by-step instructions for how to make it.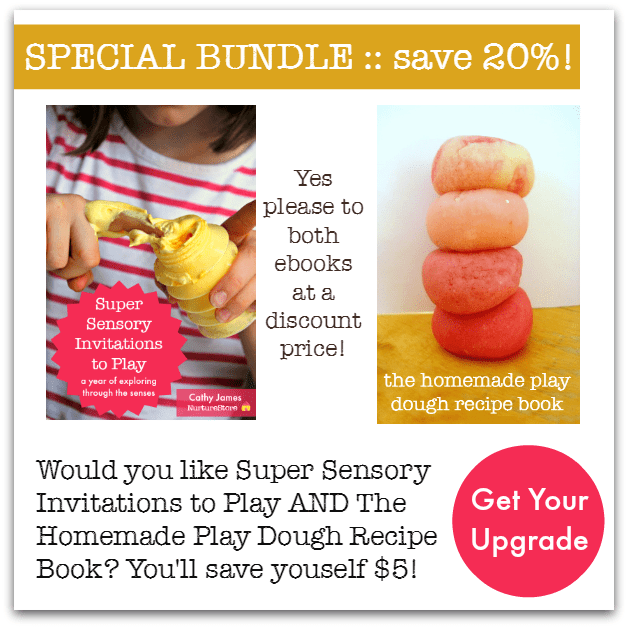 Special offer: upgrade to our premium bundle and save 20%
Save money by getting our premium bundle!
Lots of our readers want to buy more than one of our ebooks, so we've created this package to make it easy for you to add them all to your cart with just one click, and so we can offer you a discount.
The Super Sensory Premium Bundle
Give your play a super sensory boost with our premium package of Super Sensory Invitations to Play AND The Homemade Play Dough Recipe Book.
The premium bundle gives you both titles, worth $24.98, for just $19.98, saving you 20% (a $5 saving).Click here to add it to your cart.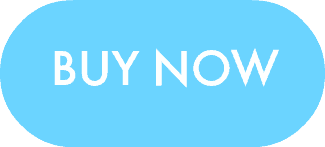 The Homemade Play Dough Recipe book is an e-book. That means you can buy it for instant download – it's not a print book that you have to have shipped to you.
You can buy it now, on any device, and then download it when you are ready. Depending on the apps you have installed and your operating system you might be able to go ahead and download the book on your mobile device, but if you have any doubts or problems, I recommend you use a computer to download the book and then share it to your mobile devices.
You can read the book on screen or print it off. You can print the whole book, or choose one activity at a time.
Get your copy now – and let me know which fun activity you choose to try out first!
FAQs
If you have any questions, then please refer to our FAQ.
Important Information
By purchasing items from our website you consent to our Privacy Policy.
With the exception of the United Kingdom, this product is not available for purchase as a stand alone product in the EU.
All ebooks and other digital products are subject to copyright and may not be shared or distributed in any way or form.
Video Music from www.Bensound.com