Welcome to NurtureStore's index of New Year activities for children, part of our World Festivals Lesson Plans and Activities. Here you will find ideas for how to celebrate New Year's Eve with children, easy New Year crafts and free New Year review printables for kids.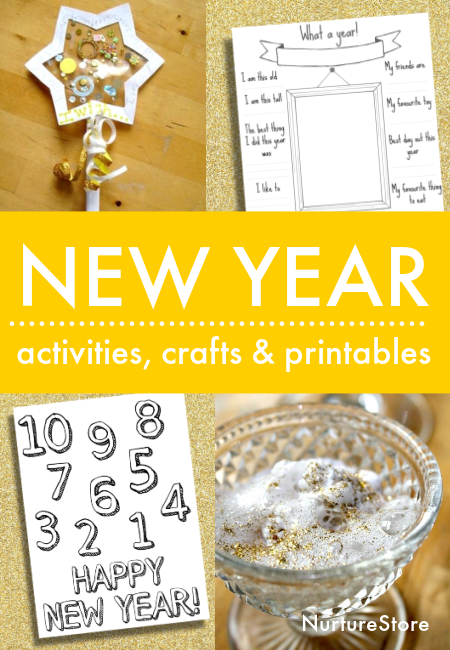 New Year activities and crafts for children
You can use the links below to see all NurtureStore's New Year activities and crafts. They include easy calendar crafts, ideas for kids' New Year's Eve celebrations and free printables to do a new year review with your children.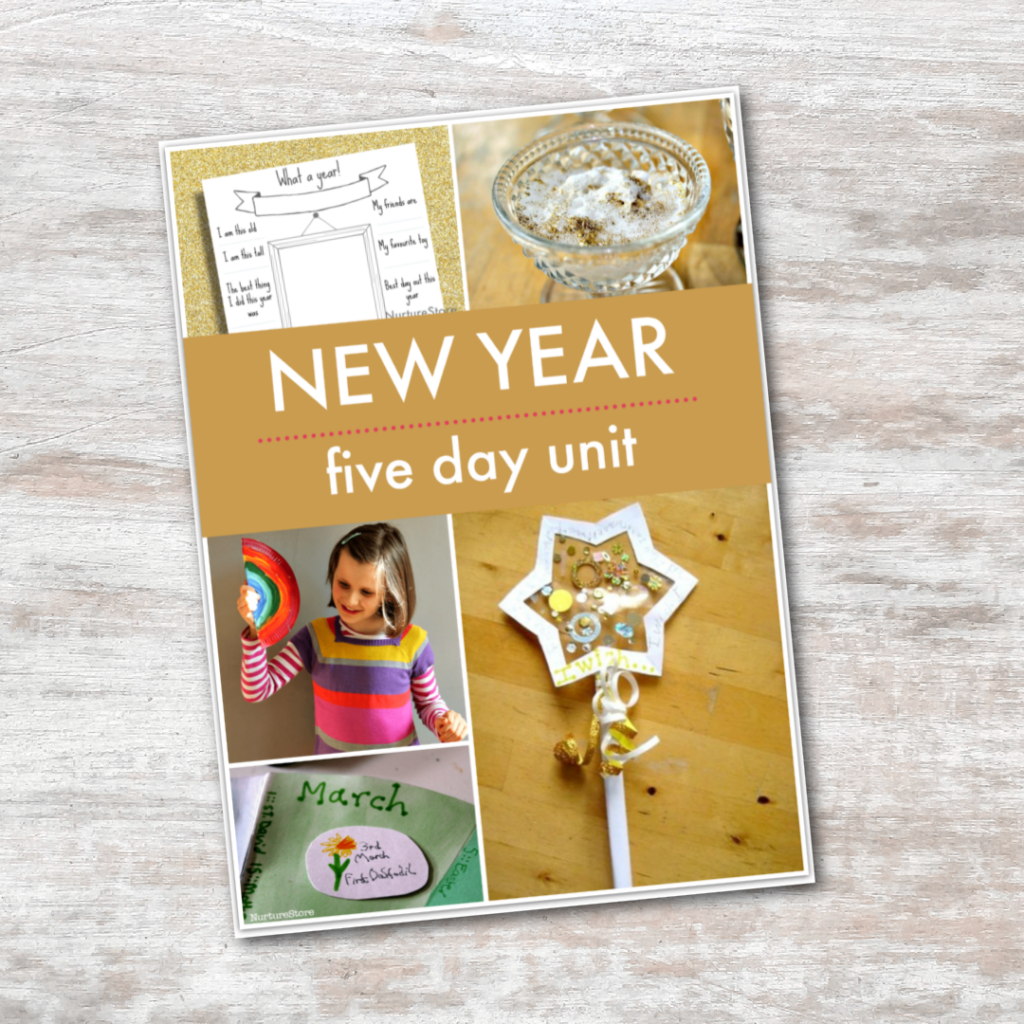 Ready-made New Year Unit
Members of NurtureStore's Play Academy can download a ready-made New Year Unit. In this Unit your children can learn about New Year celebrations and enjoy new year fizz sensory play, make a homemade calendar, complete their unique What A Year! journal page, make noise makers and fireworks, set New Year's resolution goals, and make a wishing wand or a poster of their Word of the Year. If you are not yet a member of NurtureStore's Play Academy, join us here to select from over 50 ready-made units.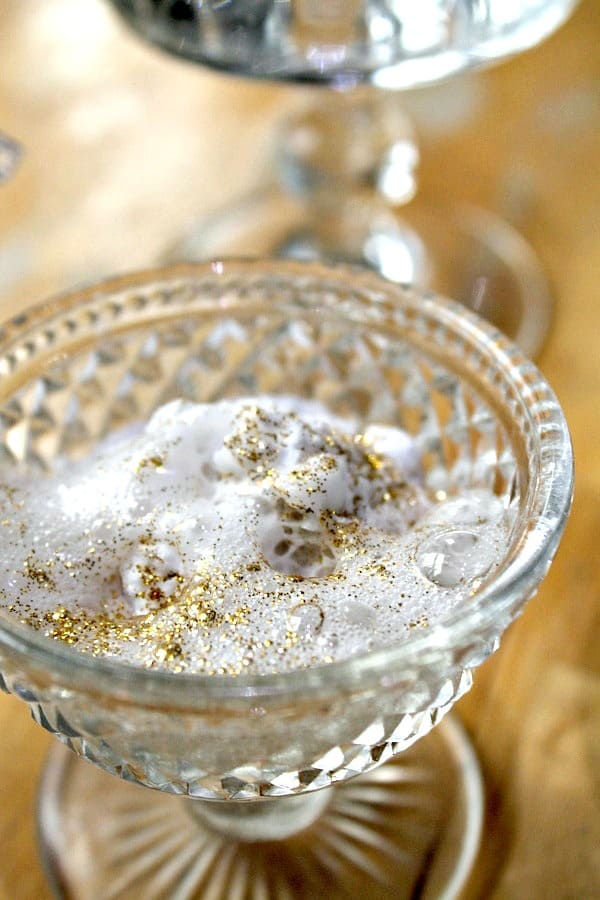 More New Year activities, crafts and free printables
Resolutions with kids :: Word of the Year
How to set a word of the year with your children and turn it into an art project.

New Year Review questions printable for kids
Celebrate your child and mark their milestones! Use this set of printable New Year Review questions for kids to record what a year your child has had.

New Year Review and goal setting with kids printables
Goal setting with kids is a useful tool to connect, boost confidence and develop a life-long love of learning. You can use these simple New Year review printables with your children to close the past year and look forward to the new one.

New Year noise makers crafts
Make some noise for the midnight with these fun noise maker crafts.

Wishing Wand New Year craft for children
Here's a lovely New Year craft for children that encourages them to think about their hopes and dreams for the year ahead: a magic wishing wand craft.

Make a wish tree with New Year fairies
Capture your children's wishes for the coming year with the help of these New Year fairies.

Learn to tell the time clock craft
Make yourself a stylish watch craft so you can tell when it's midnight!

New Year's Eve fizzy sensory play activity
Looking for things to do on New Years Eve for kids? Try this fizzy sensory play!

Happy New Year coloring page printable
Countdown to the celebration with this Happy New Year colouring page printable.

Scratch art easy firework craft for kids
Scratch art drawing is a great way to make a firework picture of the New Year night sky.

Easy calendar crafts children can make
These easy calendar crafts are the perfect New Year family activity. Try one!