Do you make New Year resolutions with your children? Here's a lovely New Year craft for children that encourages them to think about their hopes and dreams for the year ahead: a magic wishing wand craft.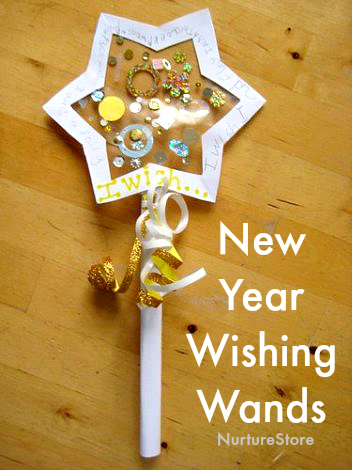 Wishing Wand New Year craft for children
Materials needed:
:: card
:: scissors
:: sticky backed plastic /contact paper
:: pretty embellishments such as glitter, sequins, ribbon, tissue paper or left-over wrapping paper
:: pencil or marker pen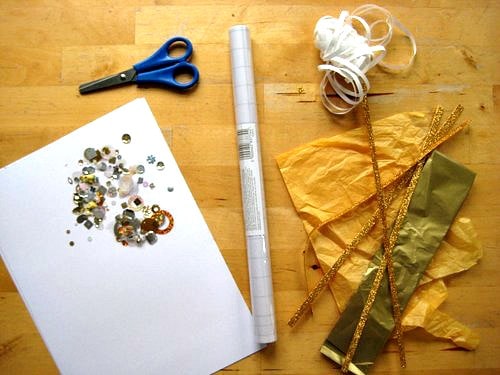 Start by cutting out a circle from the piece of card. A cereal bowl is about the right size to draw around.

Once you have your circle you need to turn it into a star shape. Fold your circle half, then fold the half into three sections.
While your circle is still folded, cut out a segment as shown in the picture.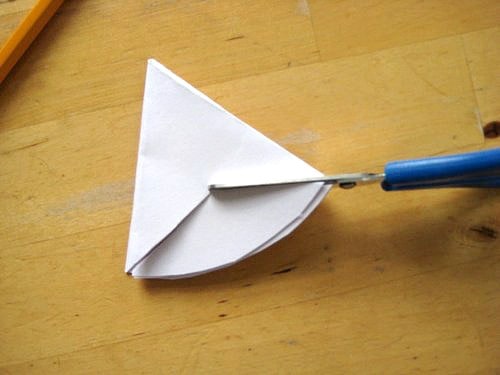 Then open out your folded card to reveal a pretty star.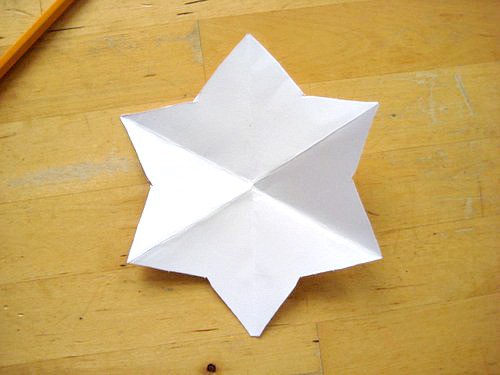 You can use the star as it is and glue on some decorations.
Alternatively, for an extra magical effect, cut out the centre of your star to just leave the outer frame.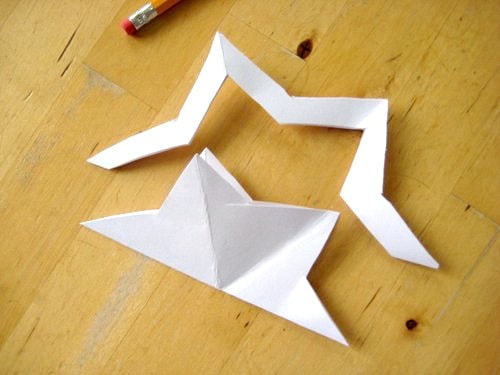 Stick this star frame onto piece of sticky backed plastic (contact paper) and trim around the edges. Then you can decorate the inner star.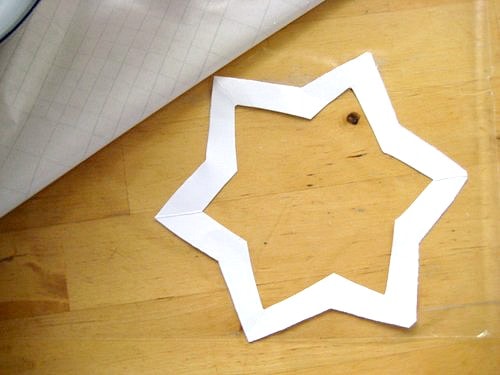 Using sticky backed plastic rather than glue stops things being too messy and children can stick, peel and re-stick as much as they like. Plus, the decorations look like they are magically floating in the middle of the wand!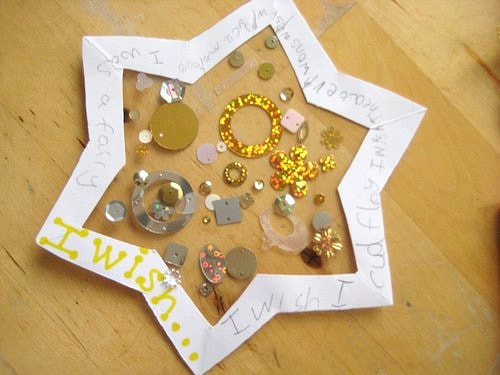 To make your wand extra special for New Year, use it to make wishes and resolutions.
You can write 'I wish…' on the outer edge of the wand and then ask your child to say, write or draw what their wishes are. You might be surprised about what they pick!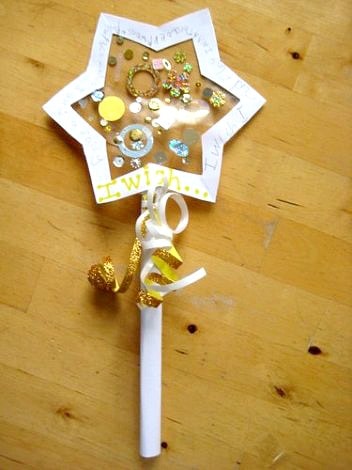 Add a stick – we used a rolled up piece of the card – and some ribbons and you're done. Then your little fairies and New Year pixies can waft around granting wishes into the New Year.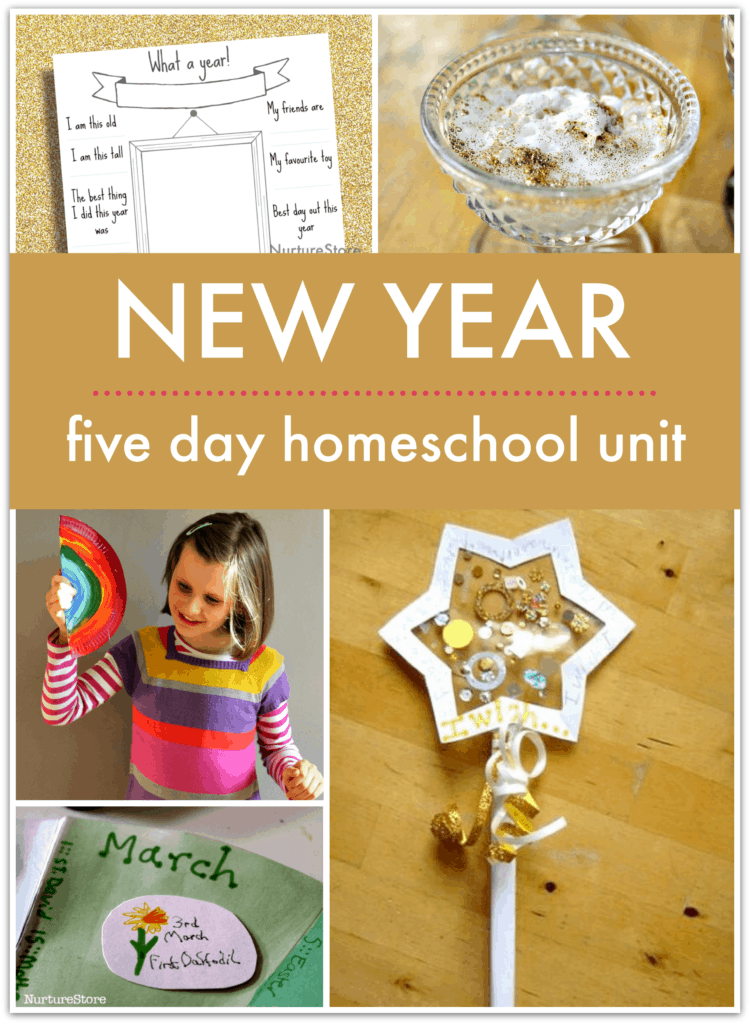 Download your New Year Kit!
Give your kids a fun New Year's Eve with this celebration kit!
This New Year Kit makes it easy for you to have a fun New Year celebration with your children
Step-by-step activities, art and craft projects, and practical printables give you everything you need to ring in the new year together
This kit is perfect for children aged 4-8, at home, in school or in your community group.