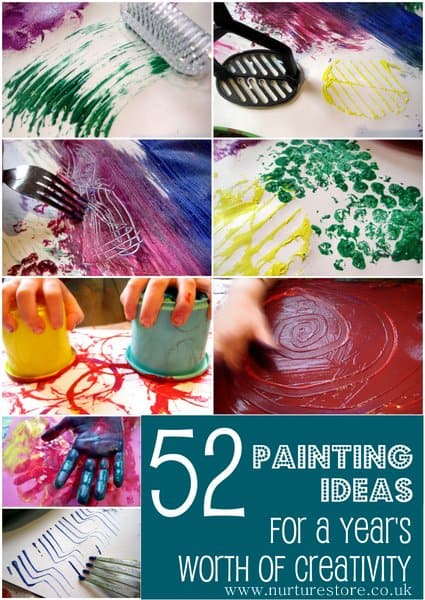 This month the Kids Art Explorers have been enjoying a No Paint Brushes Allowed project. Creativity is encouraged when you set aside your everyday materials and try something different.
The Kids Art Explorers celebrate the process of art: trying new things, having a go, being daring, making mistakes. We're interested in how things turn out but much more focused on the fun we have along the way. Here's a whole year's worth of ideas for the fun you could have if you tried painting with something other than a paint brush.
[pinit]
Click each word to discover a fabulous kids painting idea. Pin this page so you can come back and get another idea when you need it. Print this checklist for kids painting ideas. Then go try one of the ideas with your kids!
Why paint with a paint brush when you could paint with a…?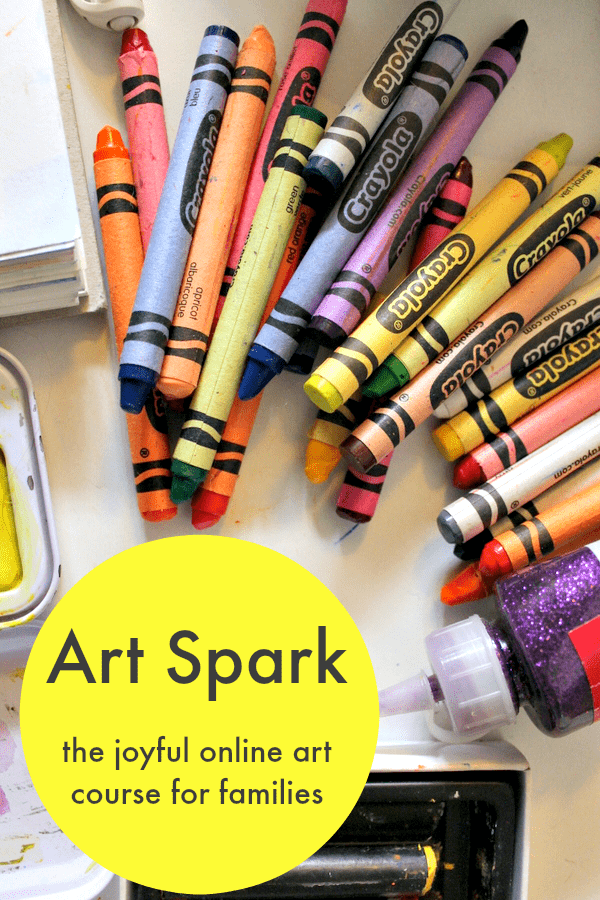 Nurture art with the Art Spark resources!
My Art Spark resources will give you everything you need to start a joyful art practice with your children. There are two new ebooks and an online art course for your family or class. Use them and you'll be bursting with enthusiasm and ideas that will help you make art happen. Click here to see more.