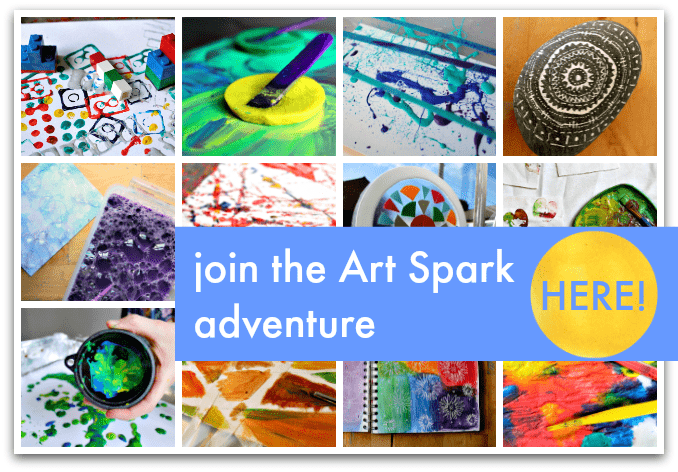 I'll guide you through four weeks of beautiful and fun art projects that you can enjoy with your children. At home or at school, these process art projects will give you an interesting framework of activities that you can weave into your weeks, so your children are engaged, creating and enjoying themselves all through art. See more details of Art Spark here.
---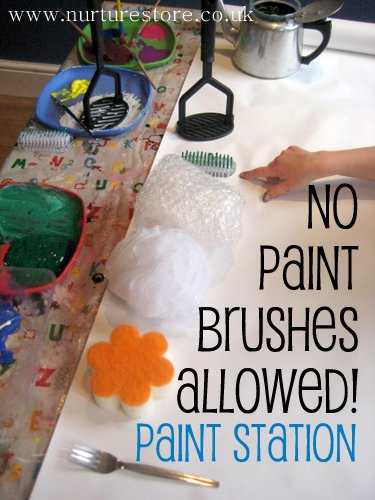 This month's Kids Art Explorers project is all about trying out painting – but with no paint brushes allowed. This week we set up a No Pain Brush Paint Station and went on a hunt to see what we could find around the house that might be good to paint with. The children found some great stuff. They discovered lots of different shapes and textures and were excited to be painting with things they considered rather daring!
I'm so thrilled that lots of you are joining in with the Kids Art Explorers project and trying out alternative ways to paint. Here's what we used in our paint station and another opportunity at the end to check out all the great art the other Explorers have been making.
Kids painting station: no paint brushes allowed!
You'll see in the photo at the top some of things the kids collected to add to the paint station. We laid out a roll of decorators lining paper and some trays of paint and we set to work.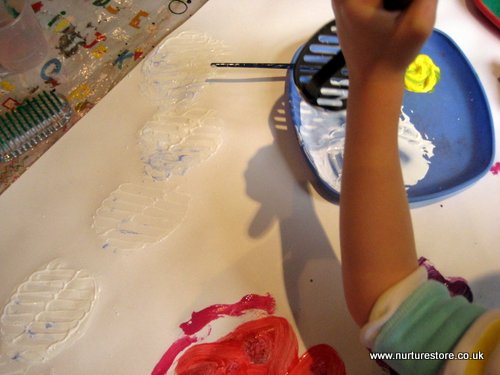 The potato mashers were a big hit. Fun to use and great for stamping.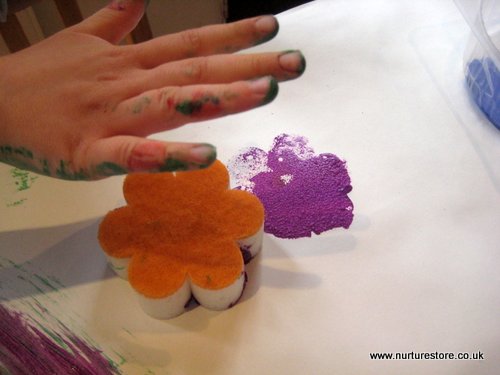 These washing up sponges in flower shapes were great to splat.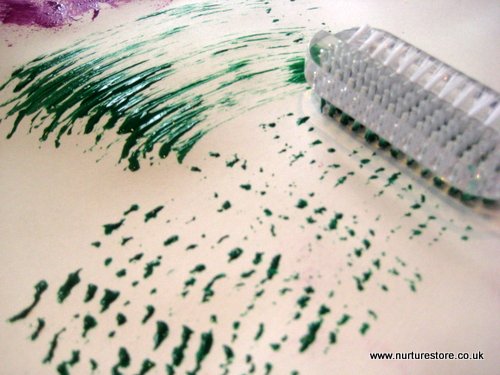 The children were interested to see how the nail brush could be used in different ways to get different effects – swipes and stamps.
bubble wrap and contrast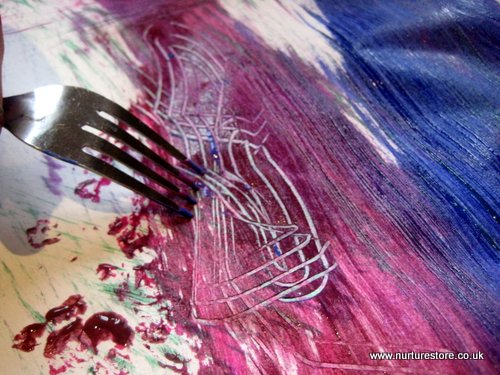 How to cool to be able to get a fork from the cutlery drawer and dip it in paint! They found is was very good for scraping patterns in the paint…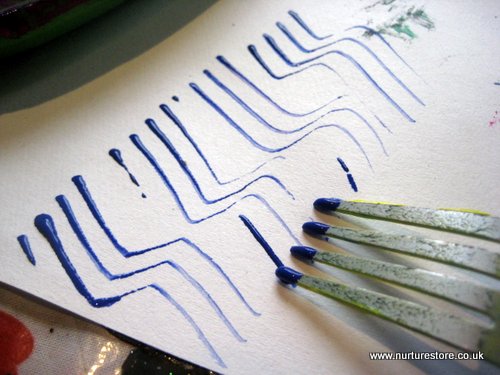 and also for making repeating zig zags.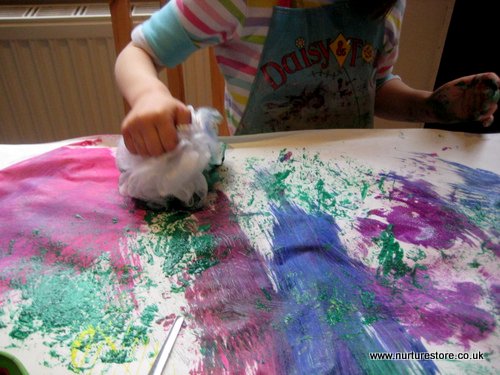 The shower scrunchy was nice for swooshing and wiping out the other patterns on the paper.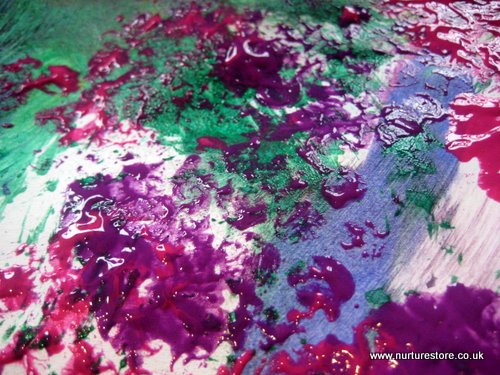 And the bubble wrap made a great mottled patter. The kids spent a long time at our paint station. I think the 'anything goes' rule about the painting materials encouraged them to really test our just what effects they could create. The big roll of paper gave them plenty of space to try out each implement and also to go back over their work and experiment with layering one style of painting over another.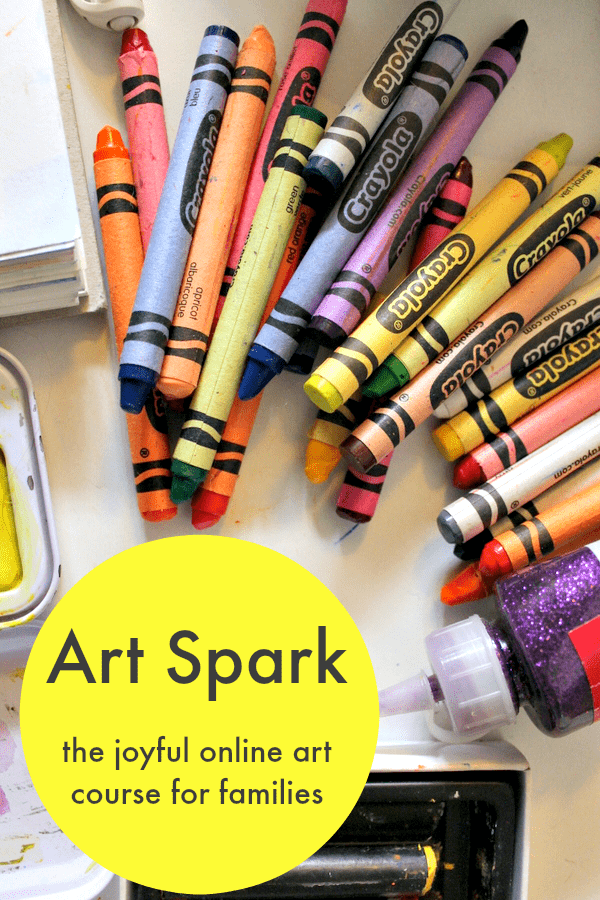 Nurture art with the Art Spark resources!
My Art Spark resources will give you everything you need to start a joyful art practice with your children. There are two new ebooks and an online art course for your family or class. Use them and you'll be bursting with enthusiasm and ideas that will help you make art happen. Click here to see more.