This handprint sunflower craft is easy and so fun to make, and looks glorious!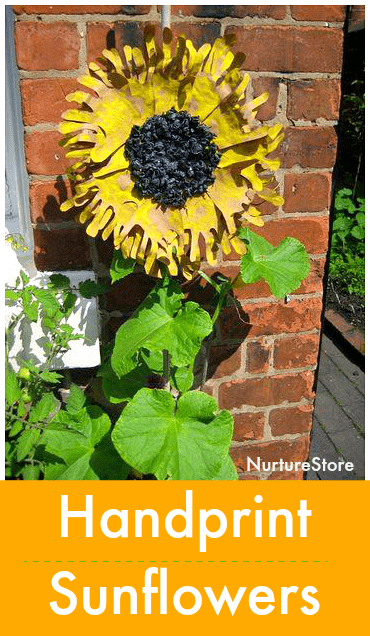 Easy handprint sunflower craft
I do love handprint crafts, and this one is glorious. These handprint sunflowers look great as an individual piece of art – imagine a whole wall filled with them! – and they are also the perfect thing to place at the top of your sunflower height chart. 
This sunflower craft is part of our Sunflower Club resources. Click through here to see them all and you will have a spring- and summer- long project, all planned out, for your children to enjoy.
For this project you will need:
large sheet of paper
yellow paint
paper plate
extra paper plates or shallow dish
scissors
stapler
black or brown tissue paper
glue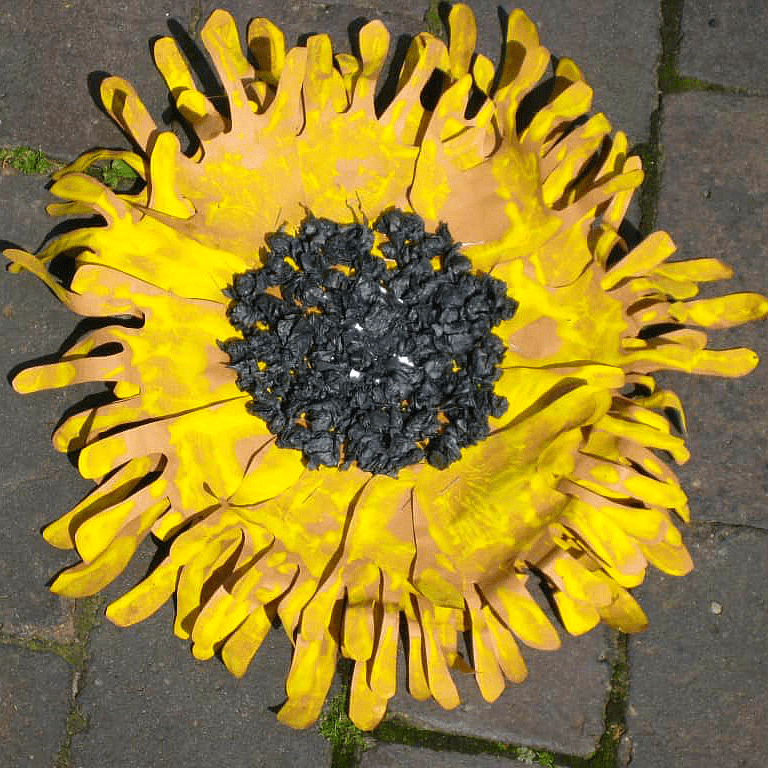 How to make a handprint sunflower
Set out a large piece of paper with a plate/dish of yellow paint.
Make lots of handprints.
Once the handprints are dry, cut them out with scissors.
Glue or staple the cut-out handprints around the outer edge of a paper plate, over lapping them to create the petals of your sunflower.
Scrunch up small pieces of black or brown tissue paper and glue them into the centre of your paper plate to be the sunflower seeds.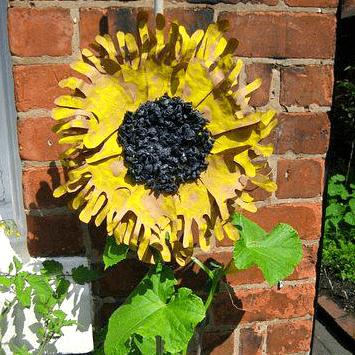 A family or class can collaborate to create a sunflower with handprints from the whole group. Alternatively everyone can make their own sunflower and you can create a garden of them.
You can make a stalk from a garden cane, or from card, and fix your sunflower on top.
The handprint sunflower is also the perfect topper for our sunflower height chart project.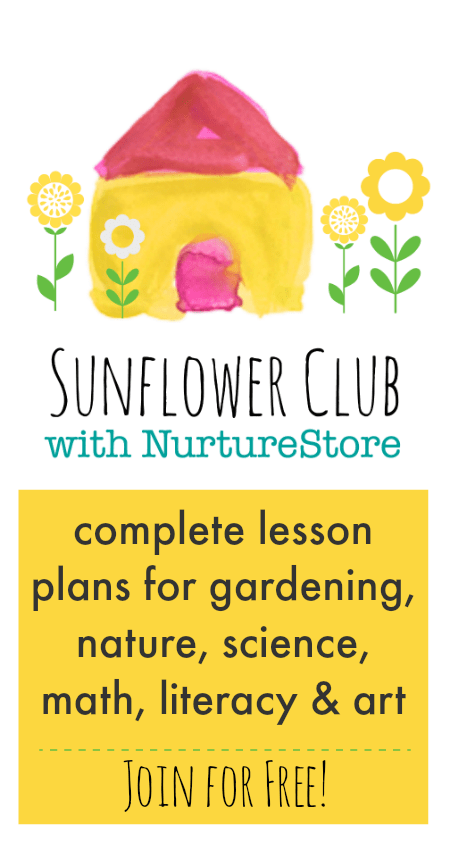 More sunflower activities
Are you taking part in the NurtureStore Sunflower Club? It's free, fun, and I'll give you a whole set of resources you can use to make sunflowers the springboard into learning all spring and summer long.
Simply add your emails address to the box below and I'll send you all the free resources.