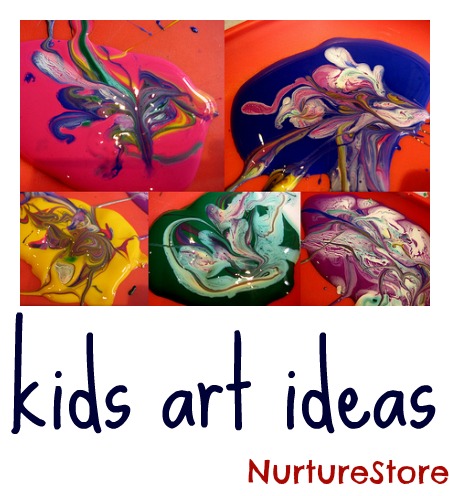 This week we've been experimenting and painting with cotton buds. It turned into a great lesson in how the process of painting (or any kind of art or play) is just as (more?) important for children as the end product.
I'd told the children about Georges Seurat and how he used pointillism to create pictures that looked so different when viewed close up or from afar, and wondered if they might like to try out the technique for themselves.
The technique took a lot of concentration and was a challenge, as the children had to conceive their design but then apply a precise method to achieve it. I left them too it, to test out the idea and see what they could come up with.

They created flowers, butterflies and letters.
And then they explored what else they could do with the cotton buds.

They swooshed and swirled and spread the paint – on the paper and on the paint trays themselves. The picture at the top shows the gorgeous colour patterns they made in the paint.

So much process going on! The end product was some colourful art work but I know they enjoyed the doing without any care really for what they finished up with.
What we did end up with though was a pile of colourful cotton buds. I wonder what we can do with them?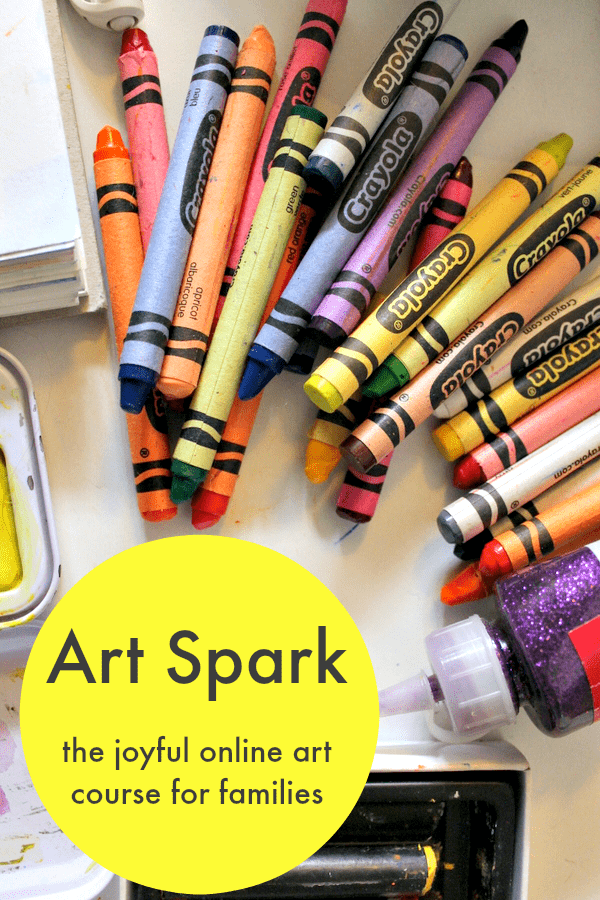 Nurture art with the Art Spark resources!
My Art Spark resources will give you everything you need to start a joyful art practice with your children. There are two new ebooks and an online art course for your family or class. Use them and you'll be bursting with enthusiasm and ideas that will help you make art happen. Click here to see more.