Warm, sunny weather gives a great opportunity to take your play outside. How about some outdoor painting? Even if you're usually reluctant to let the kids do messy play indoors, when you're outside you can relax a little and let them get creative.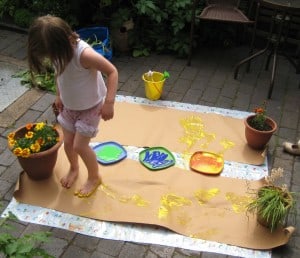 We used a wipe-able tablecloth to give the floor some protection and used washable paint. It was too hot to get wrapped up in coveralls so we wore old clothes. The plant pots did a great job holding our big roll of parcel paper in place. We had a washing up bowl full of water and a tea towel handy – good for washing off our feet!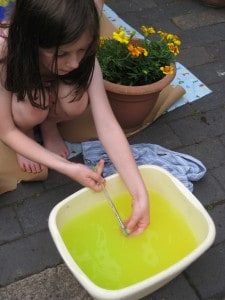 We experimented with big brushes, washing-up scrubbers and the rake from the sandpit.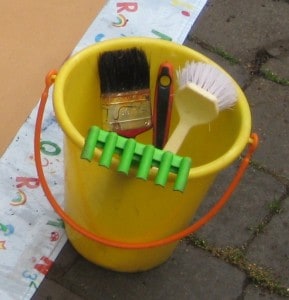 This was an 'open-ended' craft session where the kids had the opportunity to use the paint their way, rather than us making anything in particular.  Little especially enjoyed using her hands and feet to paint with and Big experimented with some splatter painting.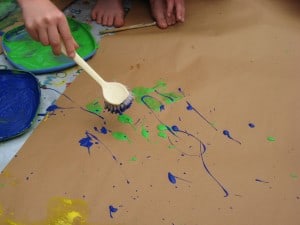 Why not try this with your children and see what they create?
Happily shared with…