We love marble painting. We love the crazy patterns you can make, we love the roly-poly fun and we love how vibrant the final paintings are. Marble painting is a good craft activity to try with children who usually prefer action play to something artistic – you might just find that this rolling-action appeals, when normal painting or drawing doesn't.
If you have a group of children you can try this on a grand scale: go outside and have the children sit around a huge piece of paper.  Add some blobs of paint around the perimeter of the paper and give the children some marbles. They can roll the marbles to each other across the paper and make a collaborative design.
For a smaller scale version at home, we find a roasting tray is a good size to fit an A4 piece of paper, and of course the raised edges of the tin help to contain the marble. Add a blob of paint and practise your co-ordination as you tilt the tray to roll the marble through the paint. What patterns can you make if you add different colours of paint, or roll 2 or 3 marbles at once?
This is a fun, creative activity to try just for the pleasure of crafting but it creates wonderful pictures you can use to make into something else too: bookmarks, greetings cards and postcards, gift tags? Come back tomorrow and see how we transformed our marble paintings into a mathematical display.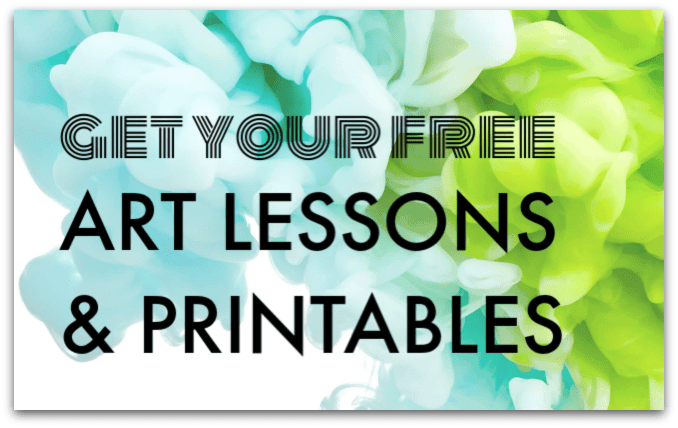 Do More Art!
Let me make it easy for you to do more art with your children.
Pop your email address in the box below and you'll get:
:: free art lessons sent to your inbox
:: lessons on famous artists with linked art projects
:: lessons on new art techniques to broaden your art skills
:: ideas for art adventures to have fun and enjoy the process of creating
:: resources for seasonal and holiday arts and crafts
:: access to my free printables library
Our lessons are perfect for children of all ages, and for school, home, and community groups.
Don't miss out!
Sign up below and let's get started.
---
* By subscribing, you consent to our use of your personal data as per our Privacy Policy, which includes agreeing to receiving interest-based email from us.
---