New year, new projects, new play ideas, new fun! Here's my guide on how to do an awesome new year review with your creative kids, so you head into 2016 with fabulous plans for creative learning.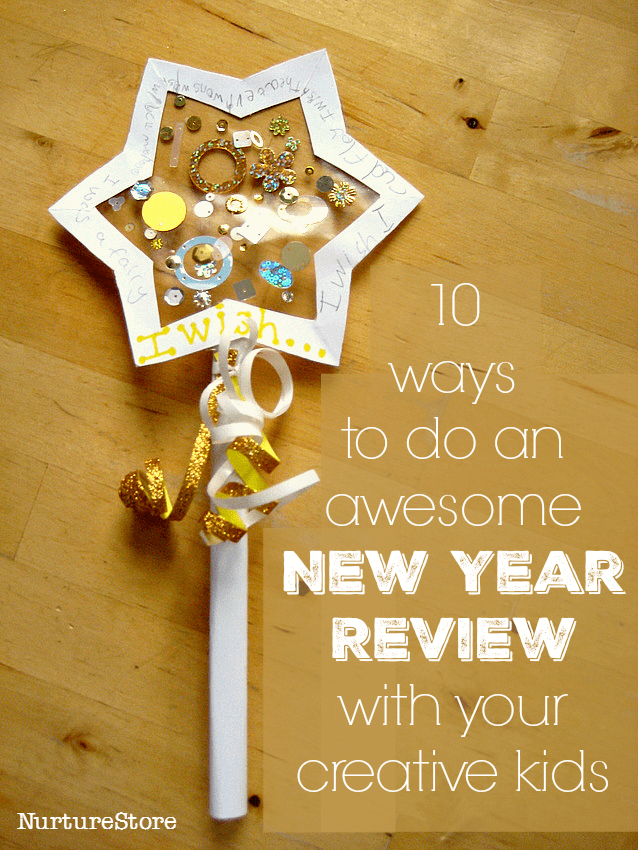 How to do an awesome new year review with your creative kids
BONUS: download your complete New Year Kit here!
Setting a word of the year is a really effective way to create an intention with your children. You might like to make your own art words of the year, and we like to make a Word of the Year banner for our play room.
You can use these free New Year printables for a simple, fun way to review the old year and welcome in the new.
We use mind maps to plan all sorts of things: homeschool plans, seasonal activities, projects we want to work on. See how to use mindmaps with your children here.
A Vision Board is another creative way to plan your hopes and dreams for the year ahead. It's perfect for visual thinkers and children who love to draw, cut and paste. Jean at The Artful Parent has a useful guide to making a vision board.
If you're planning to add in more creative learning and art to your year in 2016, my Art Spark resources are just the thing!
These New Year Wish Fairies are a lovely creative way to send out good intentions for the coming year. And this New Year Wishing Wand is fun to make and a good way to introduce young children to the idea of making plans.
To get ourselves organised for family life, blogging or homeschooling, Melissa at Mama Miss Designs has some great Year Planners that you can download. She painted the designs herself for the 2016 planners and they're gorgeous.
And I've been using Susannah Conway's Unravellings for several years now as a way for me to wrap up the last year and head into the new.
If you'd like to interview your children to capture just what they love right now, Jamie at Hands On As We Grow has a free year end interview printable.
Happy New Year everyone! Here's to a new year of colorful, creative projects!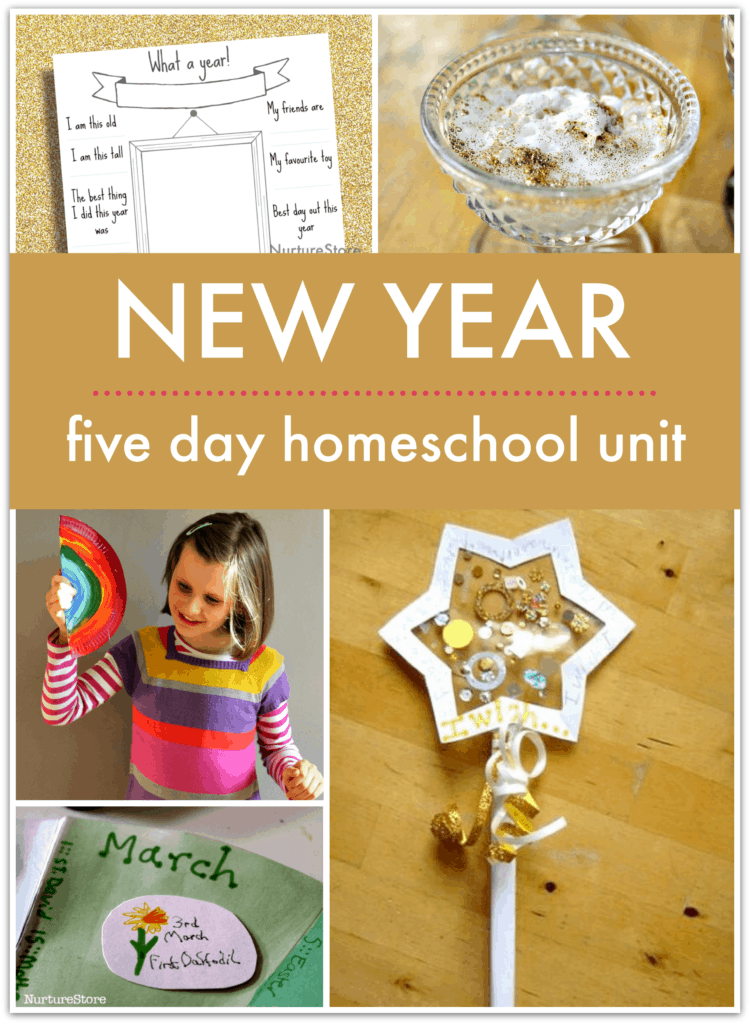 Download your New Year Kit!
Give your kids a fun New Year's Eve with this celebration kit!
This New Year Kit makes it easy for you to have a fun New Year celebration with your children
Step-by-step activities, art and craft projects, and practical printables give you everything you need to ring in the new year together
This kit is perfect for children aged 4-8, at home, in school or in your community group.
Get your fantastic New Year Kit here.
Download your 21 Day Winter Activities Countdown
Click here to get your copy of the Seasons School Winter Retreat 21 day activity program.
It's one part educational curriculum; one part seasonal celebration; one part family memory making.
:: over 70 pages of learning, activities, and printables
:: a complete twenty-one day program of nature, science, literacy, arts and crafts, sensory, and play
:: a planned idea for each day, with plenty of options for flexibility and choice
:: themed around the special words of the season, giving rhythm and ritual
:: follow as a daily countdown, or dip in and out through the winter season
:: material lists and bonus printables make it so easy for you
:: created with children aged 4 to 10 in mind