Here's a great collection of Valentine's Day crafts for children that are easy to make and just use basic art supplies.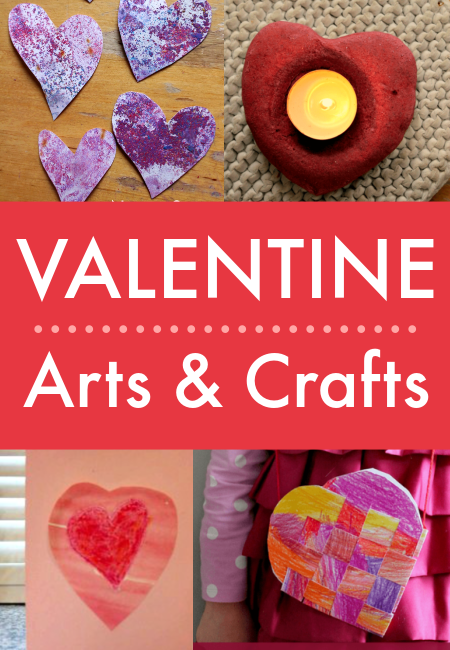 Easy Valentine's Day crafts for children
This article is one of our Valentine's Day activities for children, part of our world festivals lesson plans.
In this article, you will find:
:: art lessons about hearts using printing, watercolour paints, wax crayons, oil pastels and marbling
:: easy Valentine's Day crafts for cards, bags, and decorations
:: links to more Valentine's Day activities with ideas for math, literacy, science, snacks and more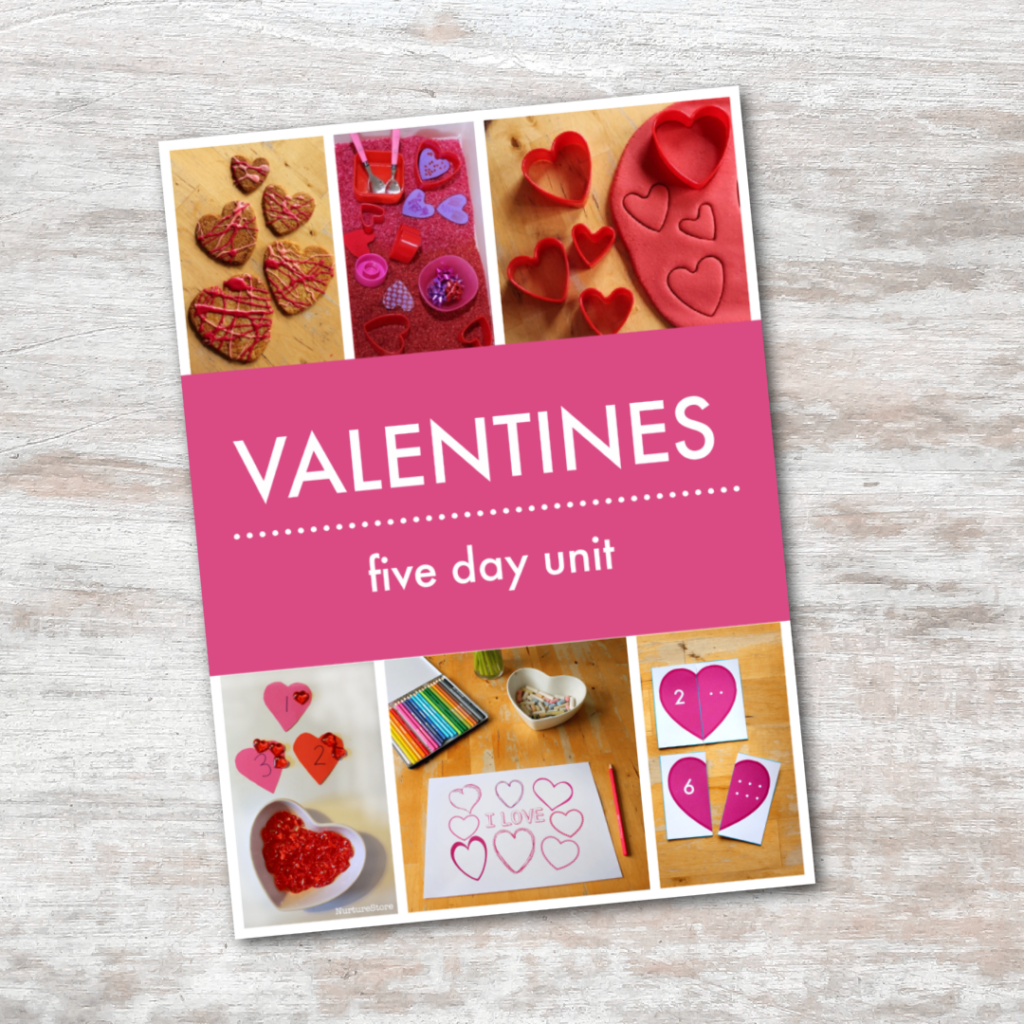 Ready-made Valentine's Day Unit
The easiest way to teach is with our ready-made Valentine's Day Unit which you can download from our ad-free membership area, the Play Academy. Join us in the Play Academy and you'll have instant access to over 50 ready-made teaching units covering math, science, literacy, nature, arts & crafts, world culture and wellbeing. See more details and choose your first unit here.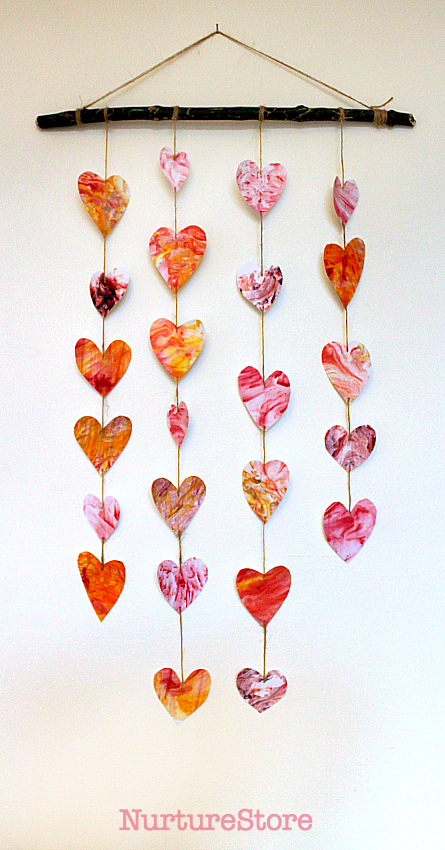 More easy Valentine crafts children can make
If you would like to DIY your teaching, help yourself to NurtureStore's free resources:
Printable Valentine bookmarks
These printable bookmarks that you can colour in make a fun Valentine gift.
Easy Valentine craft :: homemade heart mobile
This homemade wall hanging is a simple Valentine craft that is easy to make, beautiful, and unique!
Woven heart basket craft
Based on a traditional Scandinavian craft this woven heart basket makes a great Valentine holder or fancy party bag!
Valentine hanging heart craft
This is a cute and easy Valentine craft that has lots of fine motor skills and gratitude included! It's a great mess-free Valentine craft and perfect if you need to make a last-minute Valentine too.
Homemade clay heart bunting
An easy recipe for homemade clay that you can use to make a beautiful heart garland.
Symmetry art: Valentine love hearts
Combine art and math with this beautiful heart symmetry project.
Watercolour Valentine cards
Explore watercolour paints and wax crayons to make these pretty Valentine's cards
Chalk printing hearts
Try this easy printing making art lesson and use chalk to make one-of-a-kind monoprints.
Valentine printing
Try this simple print-making technique to make surface pattern hearts.
Valentine candle holders
This Valentine craft uses a recipe for colored salt dough to make some pretty heart-shaped candle holders. It combines reading, math, fine motor skills and sensory exploring to make a lovely gift.
More Valentine's Day activities for children
See all our other Valentine's Day activities for children including ideas for math, science, literacy, snacks and more.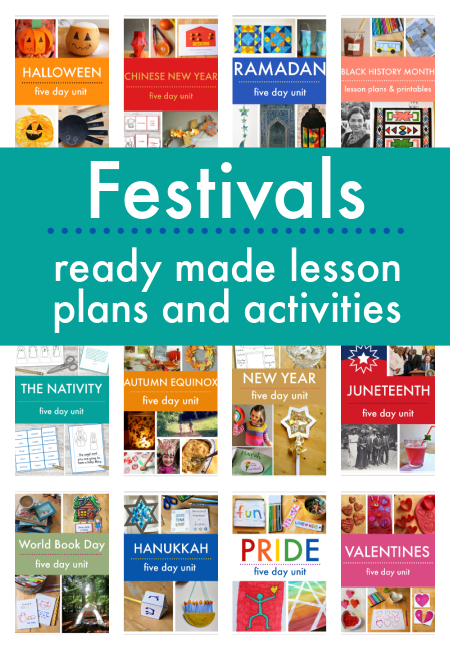 Free festival lesson plans for children
Festivals are fun! They are about celebration and community, and include pretty decorations, delicious food, and fun parties. Taking part in festivals is good for our wellbeing and brings communities together.
Help your children become global citizens – knowledgable and welcoming of other cultures, religions, and countries – and create an inclusive feeling in your community, where all your children know they and everyone else belong and are valued.
Our festival lesson plans include Chinese New Year, Hanukkah, Diwali, Ramadan, Nativity, Winter Solstice, Juneteenth, World Book Day, Halloween and many more. See our festival lesson plans here.