Symmetry art is a classic childhood painting activity and it works so well as a Valentine craft. Here's one of our favourite Valentine ideas, mixing maths and art.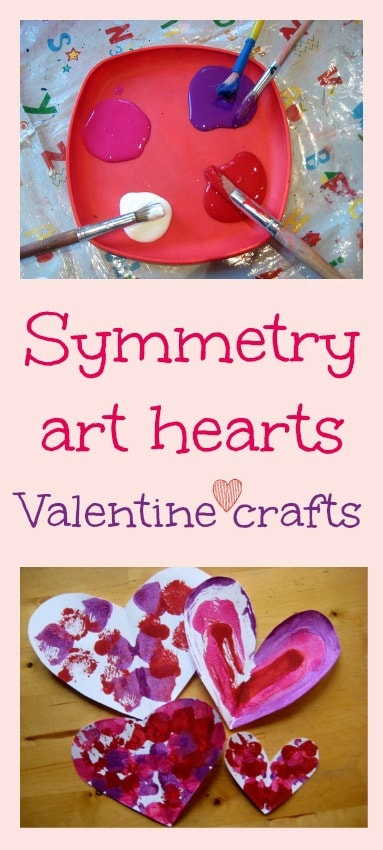 Symmetry art: love hearts
---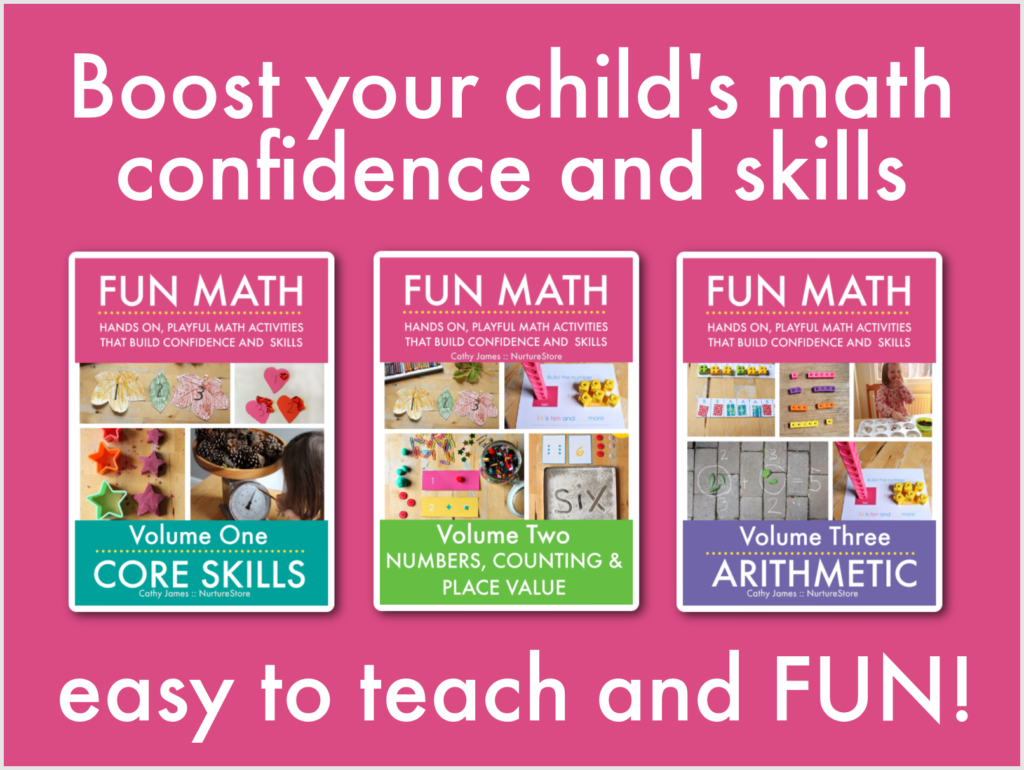 Magic Fun Math lessons!
Fun Math is an easy to teach, highly effective math curriculum based on play and hands-on learning.
All the lessons are designed to be fun and memorable, so children enjoy their lessons and feel confident.
The lessons are easy for teachers and parents to use, in class or at home.
These are the magic lessons where children really see, understand, and can apply math concepts. They are especially suited to children who don't like math, lack confidence, don't understand math the way they are currently being taught, or just want to play.
SEE MORE AND TRANSFORM YOUR MATH TEACHING HERE.
---
To start you'll need lots and lots of love hearts. We used white card to make ours. Folding the  card in half makes it easier to cut out your shapes, as you'll want both halves of the heart to be the same size so the symmetry magic works. The children can of course have a go – the hearts can be any size they like.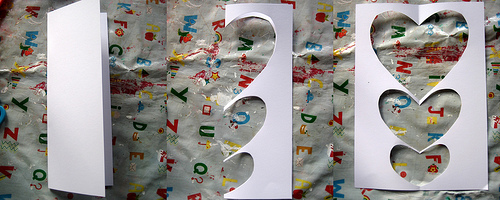 Then your hearts are ready to paint.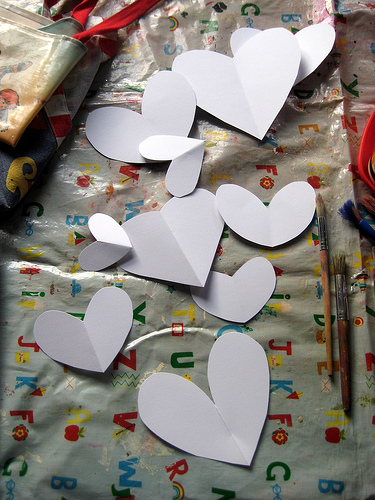 We decided to go with traditional valentine colours of red and pink.
Time to start adding the colour – and you need to paint on just one half of the heart. (Folding the heart and hiding one side makes it easier to resist the temptation to paint all over at this stage!) You could use paintbrushes, stamps or fingerprints.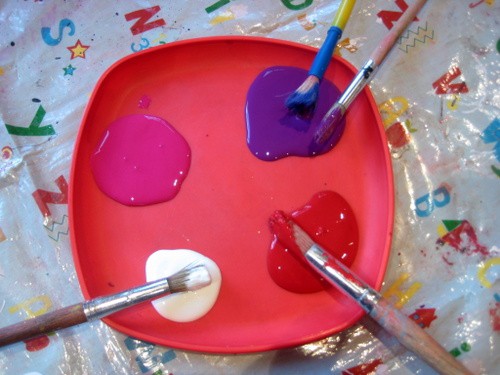 Once you've painted one side, fold your heart together and gently press to spread the paint inside.

Carefully peel open your heart and ta -da! A magical symmetrical painting appears.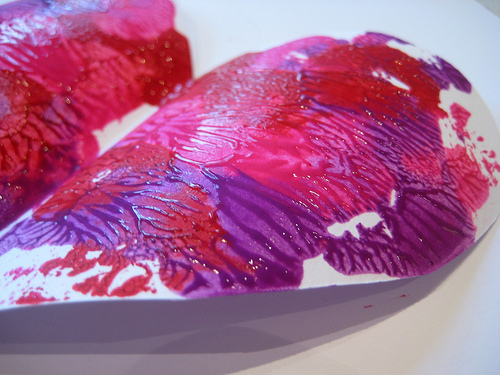 The hearts are wonderful as a project all by themselves but also look great glued onto cards, strung as garlands or fasten a pin on the back and you can wear your heart on your sleeve.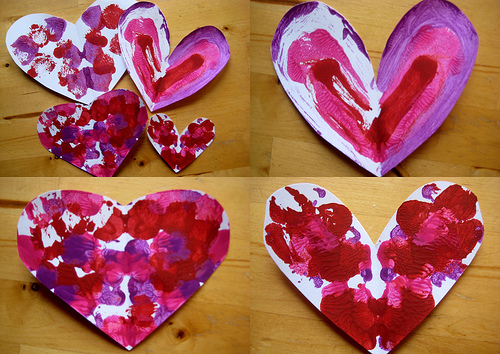 More lovely Valentine's Day activities for your children
Did you see all my other Valentine's Day activities for children? I've got more free printables, art, math, science, literacy and play ideas, all with a Valentine theme. You can find them all here.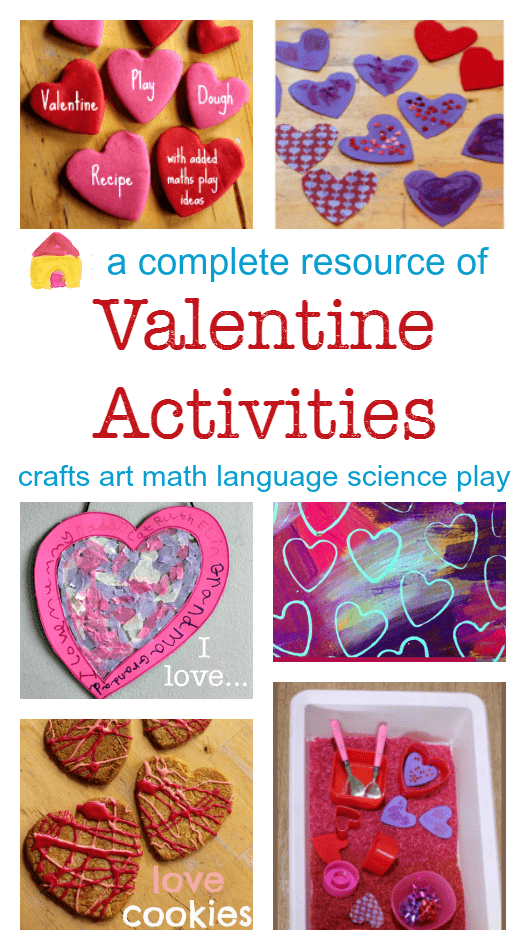 ---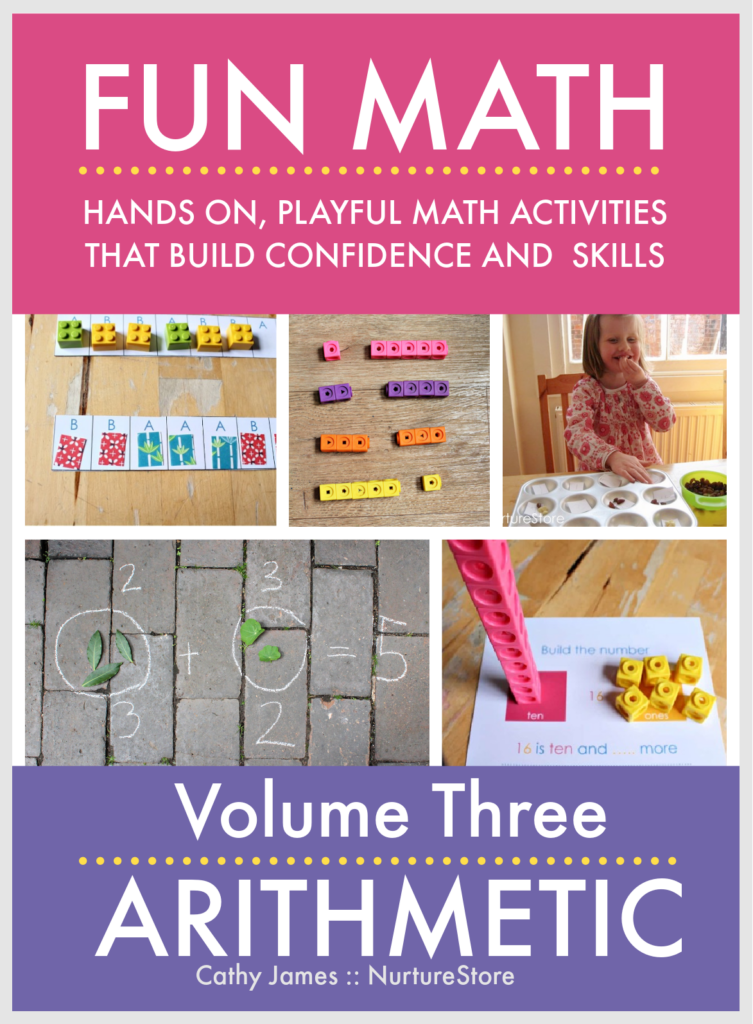 Transform your teaching with Fun Math
The Fun Math series gives you a math curriculum that is easy to teach and highly effective.
Children love these lessons because they are engaging and fun.
You'll have a clear set of ready-made math lessons and activities that are simple to lead using our step-by-step lesson guides, and which children really understand.
Be the best math teacher and boost your children's confidence and skills with Fun Math.
See more and transform your teaching here.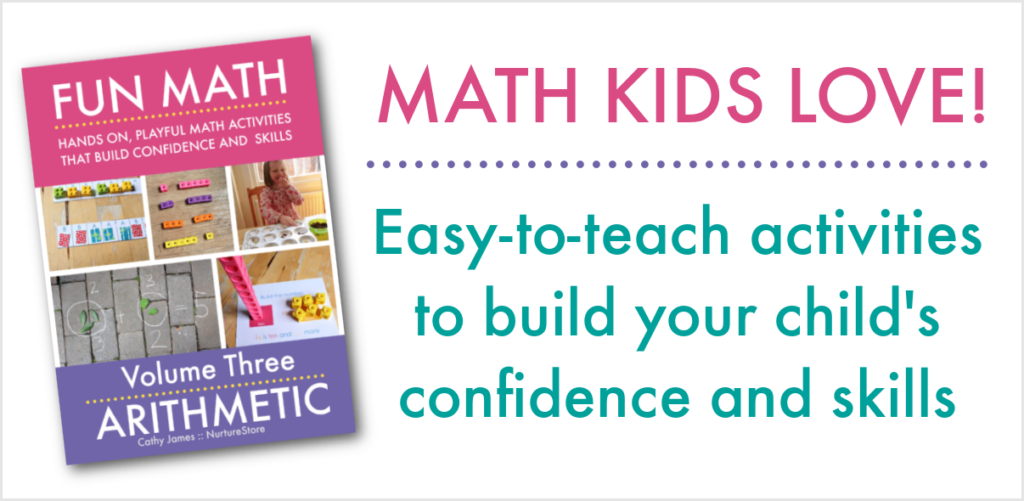 ---