This homemade wall hanging is a simple Valentine craft that is easy to make, beautiful, and unique!
Beautiful marbled heart mobile Valentine craft
We used one of our favourite process art techniques to create the beautiful hearts for this wall hanging: shaving foam marbling. It's very easy to do and each print you create is unique.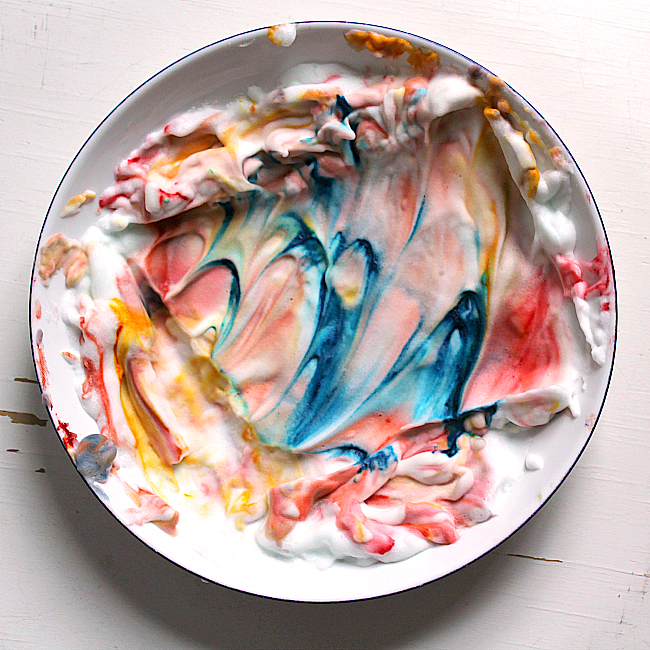 Click through here to see full instructions how to marble using shaving foam – but the basics are to use food colouring on top of shaving foam to create colourful patterns. You press a piece of card down onto the shaving foam, peel back, and reveal your marbling print.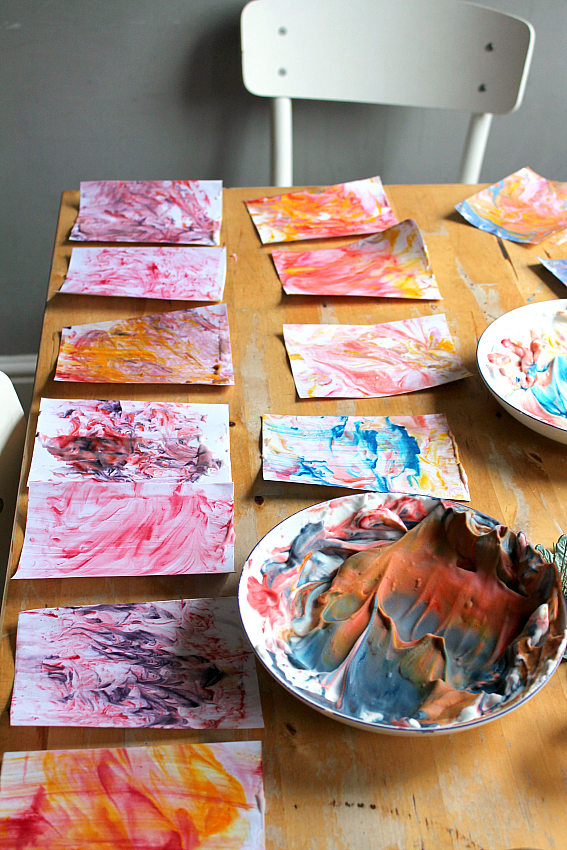 Have fun experimenting with different colour combinations and marbling with one, two or more colours.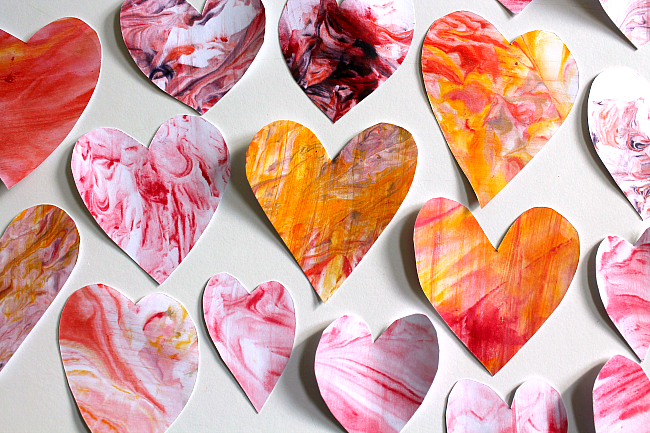 Once you have created a number of prints, cut your card pieces into heart shapes. We drew our hearts using a pencil, but you can also use a cookie cutter as a template.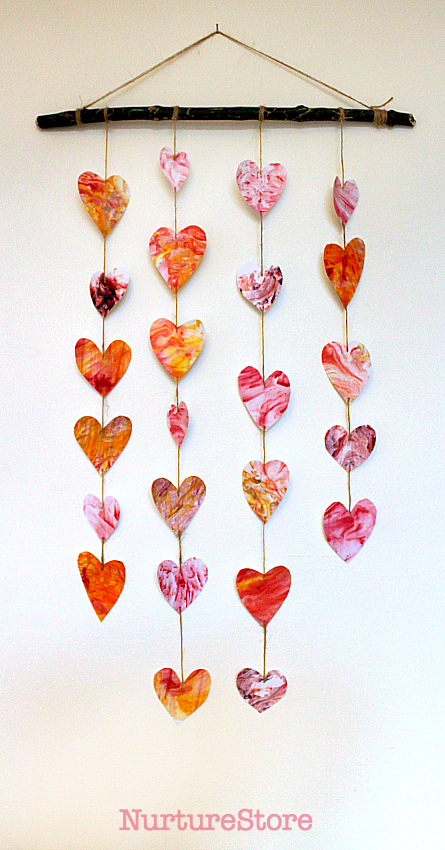 Use a twig as the frame for your wall hanging /mobile. Tie on lengths of string and tape or glue hearts along each string. If you're making a mobile and want your hearts to twirl around, stick two hearts back-to-back each time, so your marbled design will show whichever way the hearts turn.
Tie on more string to make a handle, and then hang up your homemade heart mobile for all to admire!
Remember to click though here to see the full instructions on how to marble using shaving foam.
More lovely Valentine's Day activities for your children
Did you see all my other Valentine's Day activities for children? I've got more free printables, art, math, science, literacy and play ideas, all with a Valentine theme. You can find them all here.