This is a cute and easy Valentine craft that has lots of fine motor skills and gratitude included! It's a great mess-free Valentine craft and perfect if you need to make a last-minute Valentine too.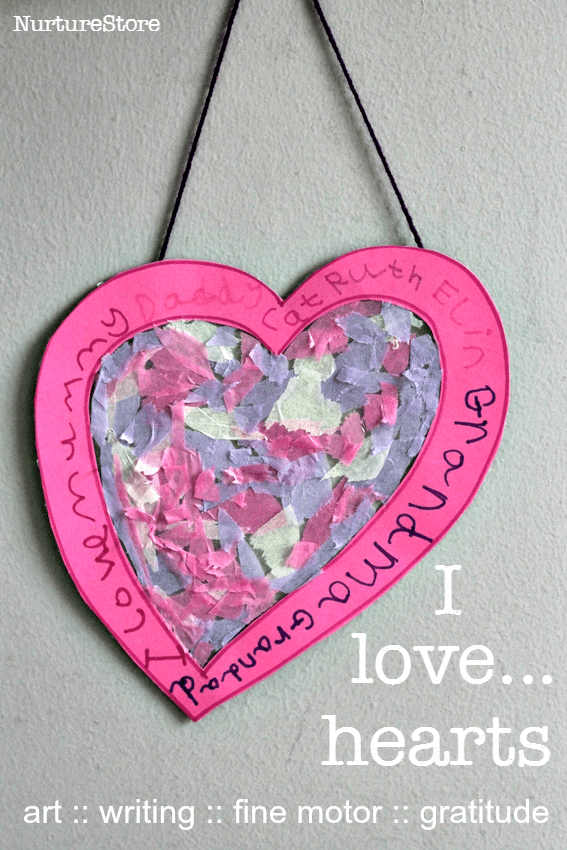 Easy Valentine craft with a focus on fine motor skills and gratitude
To make these Valentine hearts you start by drawing out two hearts on a piece of card. Draw one inside another to create a frame.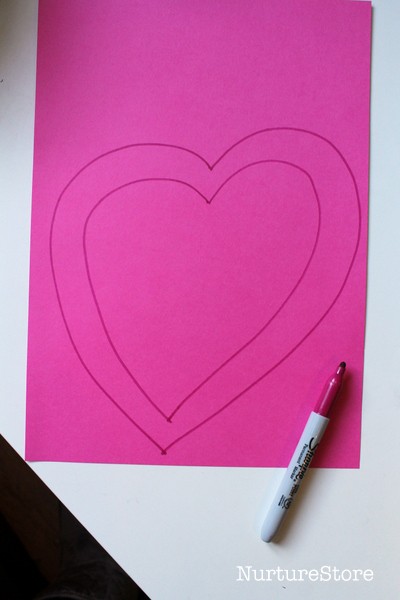 Then cut out your heart and stick it on to contact paper/sticky-backed plastic.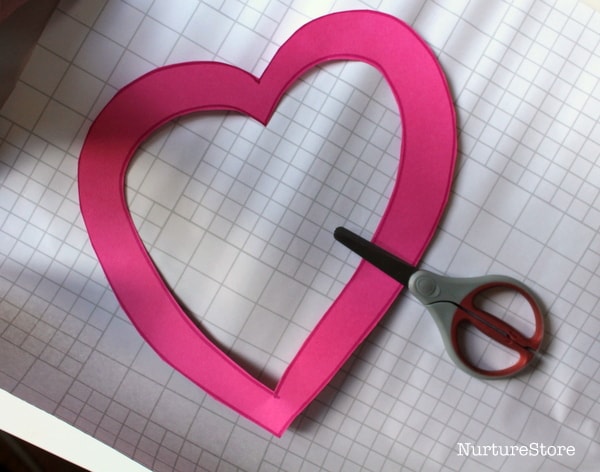 The contact paper/sticky-backed plastic gives you a great canvas on which to create some pretty art. Offer a selection of materials so your children can choose their favourites: paper, card, tissue paper, sequins…. Snipping with scissors and tearing the papers with your hands are great fine motor skills practise. The materials will stick down on the contact paper, so no need for glue, making this a nice mess-free Valentine craft.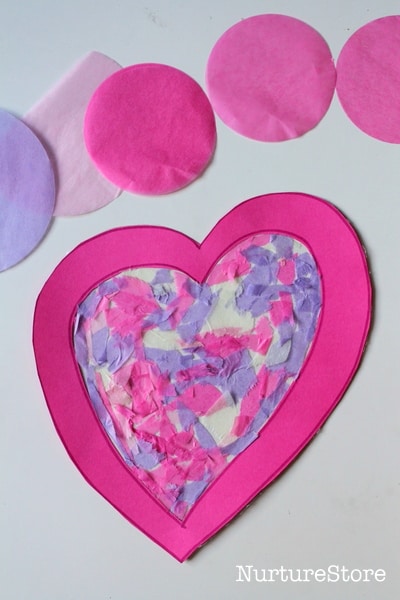 You can completely fill your heart – using tissue paper will make a pretty heart suncatcher – or maybe cut out the initial of the person you love!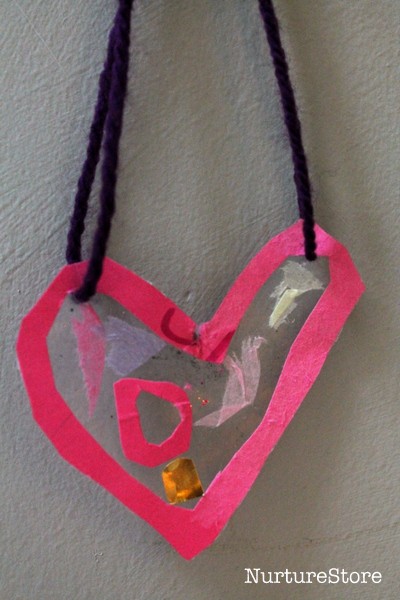 Use the frame around the heart to add in some writing. Start off with the words 'I love….' and let the children fill the heart with the names of everyone and everything they love. This can give you a funny insight into what they think. Sisters got a mention on our hearts, but only after the cat!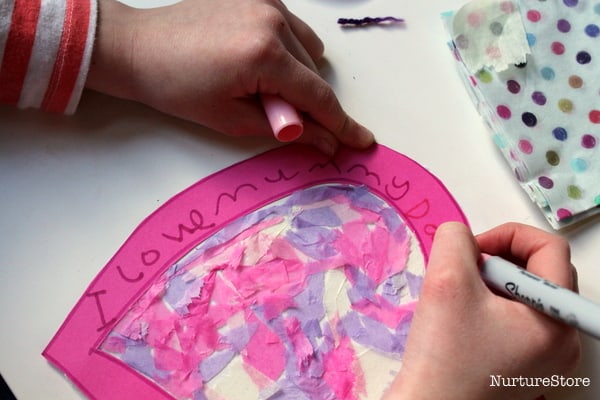 Then tape on a handle made from yarn or ribbon and you can hang up your hearts as a pretty Valentine decoration and tell the world who you love and are grateful for.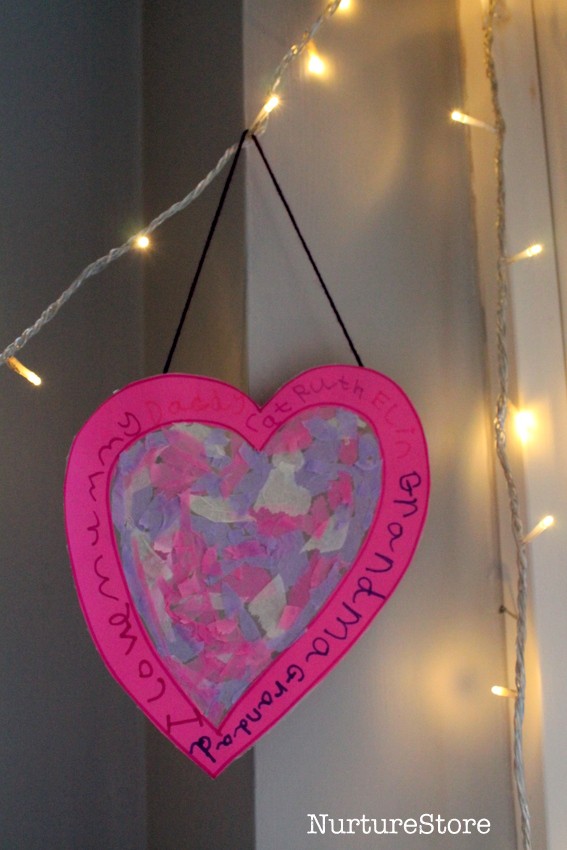 More Valentine activities for children
We have a fantastic collection of Valentine activities in our archive. You might like

Nurture art with the Art Spark resources!
My Art Spark resources will give you everything you need to start a joyful art practice with your children. There are two new ebooks and an online art course for your family or class. Use them and you'll be bursting with enthusiasm and ideas that will help you make art happen. Click here to see more.