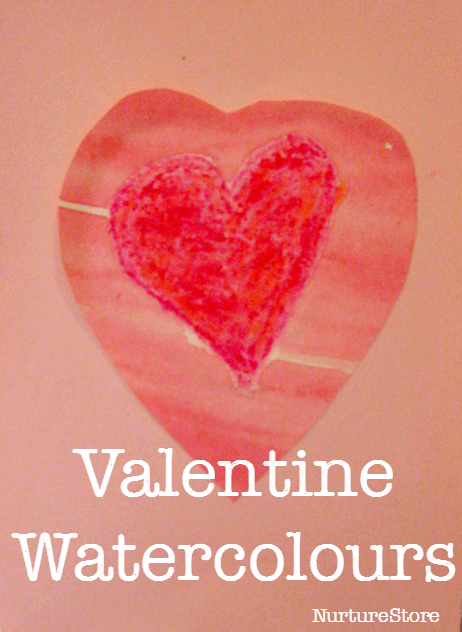 Valentine Card waterpaintin
You'll need:
a sheet of paper (we used cream),
a sheet of card (we used pink),
red and pink shades of wax crayon,
some watercolour paint (we mixed red and white),
some water,
a paint brush, scissors, and glue
Here's what we did: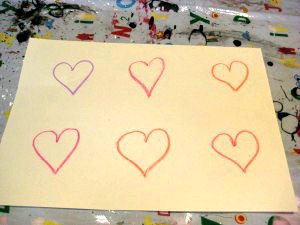 I used the wax crayons to draw some hearts on the cream paper.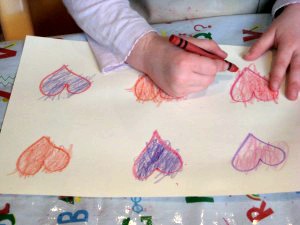 My daughter chose her favourite shades and coloured in the hearts.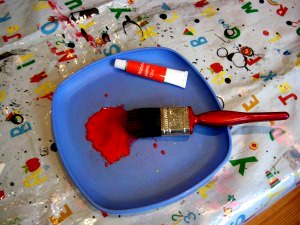 We mixed together some red and white watercolour paint to get a shade of pink we liked.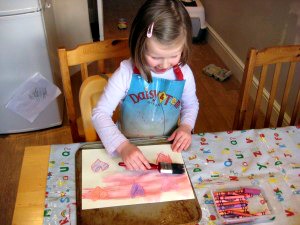 Pia suggested putting the paper on a baking tin (cookie sheet) to catch any excess water. Using a wide paint brush my daughter painted the watercolour over her picture. She thought it was great fun to be painting right over the hearts she'd done. The watercolour created a beautiful background, leaving the crayoned hearts intact.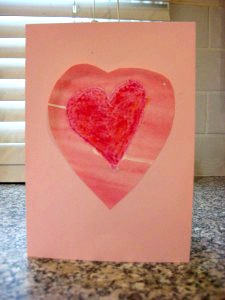 Once the paper was dry we cut out the hearts and glued them onto the pink card. Beautiful!
More lovely Valentine's Day activities for your children
Did you see all my other Valentine's Day activities for children? I've got more free printables, art, math, science, literacy and play ideas, all with a Valentine theme. You can find them all here.