Super fun, super sensory play activities that invite your children to learn through their senses as they explore doughs, paints, ice, and cookies!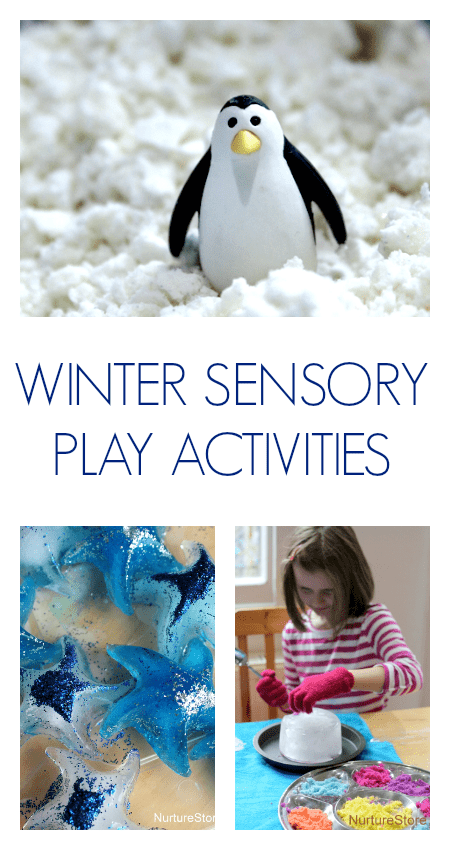 10 easy winter sensory play activities for children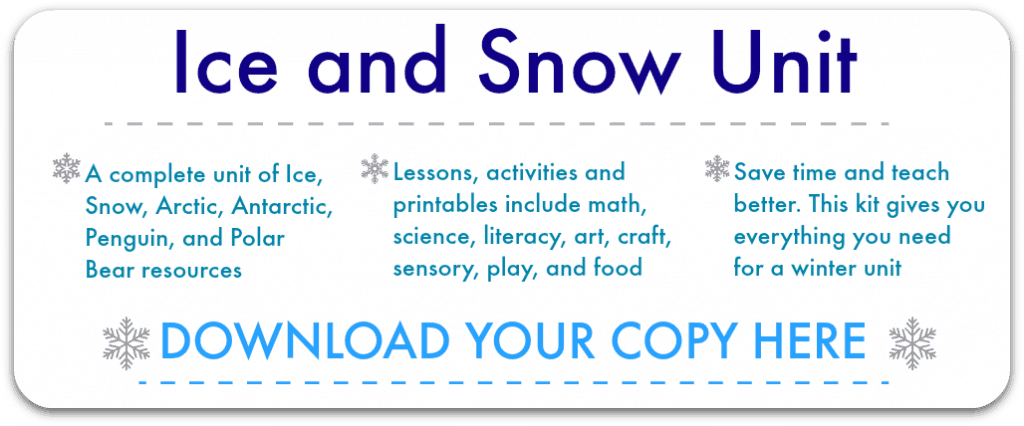 All of these winter sensory play activities give children the opportunity to explore an aspect of the winter season including ice, snow, and penguins.
The activities are all easy to set up and use simple materials. Within the sensory play fun your children will be able to explore science, imaginary play, and art.
There's so much opportunity to build language skills as they use new vocabulary and talk about what they see, smell, feel, hear, and taste.
Frozen Sensory Tub
Silvery and blue glitter make this a fun, sparkly sensory tub.
Penguin Play
Head to the Arctic for some penguin sensory play.
Ice Painting
Explore how paint feels when you're painting on ice.
Ice Melting
Discover how pretty it looks when coloured salt works on ice blocks.
Frozen Paint
Explore what it feels like to paint with frozen paint.
Snow Cloud Dough
This easy cloud dough recipe is great for building snowmen, making a penguin play scene, or add in toys cars and trucks so you can keep the streets clear of snow!
Snow Play Dough
This snow play dough recipe is another great alternative for making snowmen.
Spice Cookies
Don't forget your sense of taste! This easy cookie recipe is delicious and easy for children to make.
Peppermint Creams
This easy peppermint cream recipe is so good to have alongside hot cocoa.
Snowy Puffy Paint Recipe
Use this easy homemade puffy paint recipe – keep it white and add silver glitter to make a sparkly snow paint.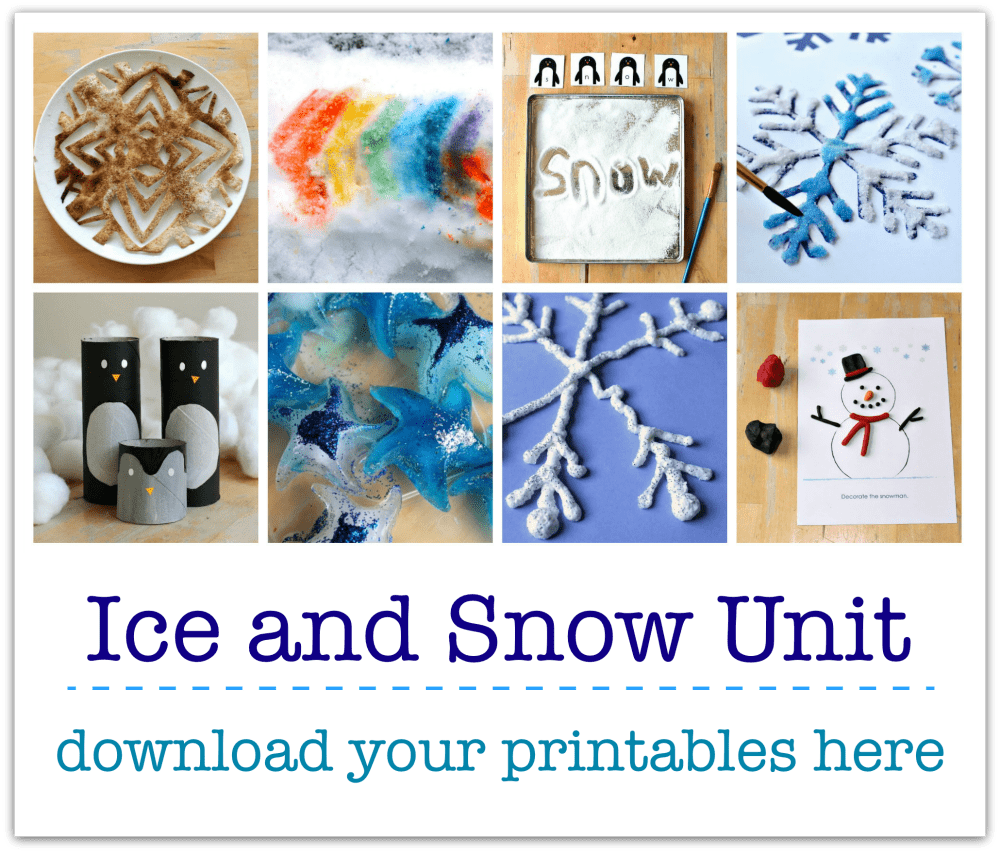 Everything you need for a winter unit, all in one place.
Click here to get your copy of the complete Ice and Snow Unit.
:: over 80 pages of lessons, activities, and printables
:: a complete unit of Ice, Snow, Arctic, Antarctic, Polar Bear and Penguin-themed science, math, literacy, arts and crafts, sensory, food and play
:: materials lists and bonus printables make it so easy!
:: everything planned for you, so you can enjoy it as much as your children do
:: created with children aged 4 to 8 in mind
Save time and teach better with NurtureStore's resources!