Children are meant to learn through play – that's their job! Use these fun and imaginative winter-themed invitations-to-play to let them have fun while they learn about the winter.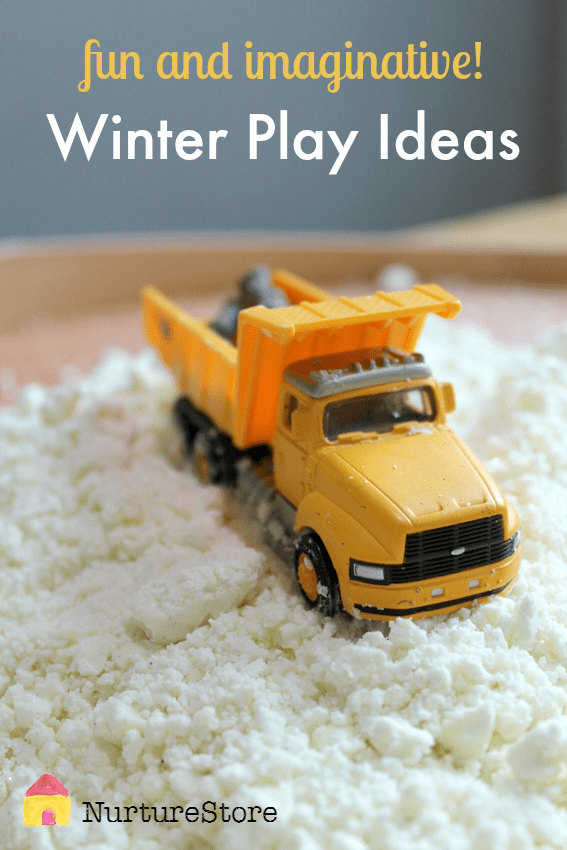 Fun and imaginative winter themed play ideas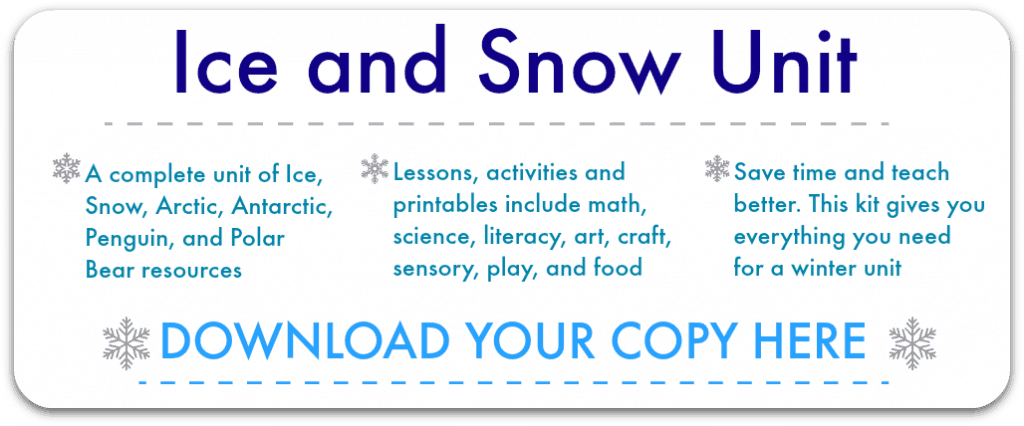 Head to Antarctica with this penguin small world.
Design your own winter wonderland play land.
Try this snow cloud dough recipe – great with toy animals or trucks.
Make snowman with this snow play dough recipe.
Explore a frozen sensory tub.
Make a snowy winter town.
Serve your customers at this hot chocolate stand dramatic play center.
Add a winter-theme to your block center.
Try these ideas for outdoor play in the snow.
Keep happy and healthy when it's too cold to play out with these indoor active play ideas.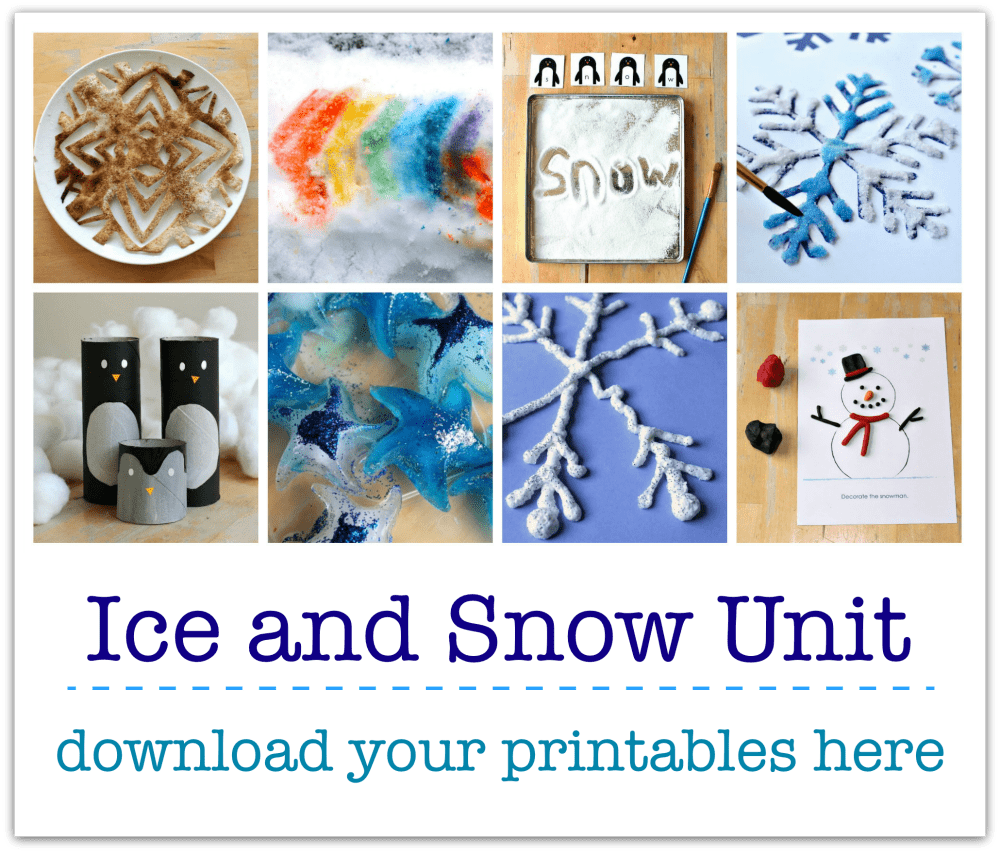 Everything you need for a winter unit, all in one place.
Click here to get your copy of the complete Ice and Snow Unit.
:: over 80 pages of lessons, activities, and printables
:: a complete unit of Ice, Snow, Arctic, Antarctic, Polar Bear and Penguin-themed science, math, literacy, arts and crafts, sensory, food and play
:: materials lists and bonus printables make it so easy!
:: everything planned for you, so you can enjoy it as much as your children do
:: created with children aged 4 to 8 in mind
Save time and teach better with NurtureStore's resources!