Inspired by the film we're all crazy about, and packed with lots of sensory play and a dash of maths, here's a frozen sensory tub that's been a big hit with my daughter.
Frozen sensory tub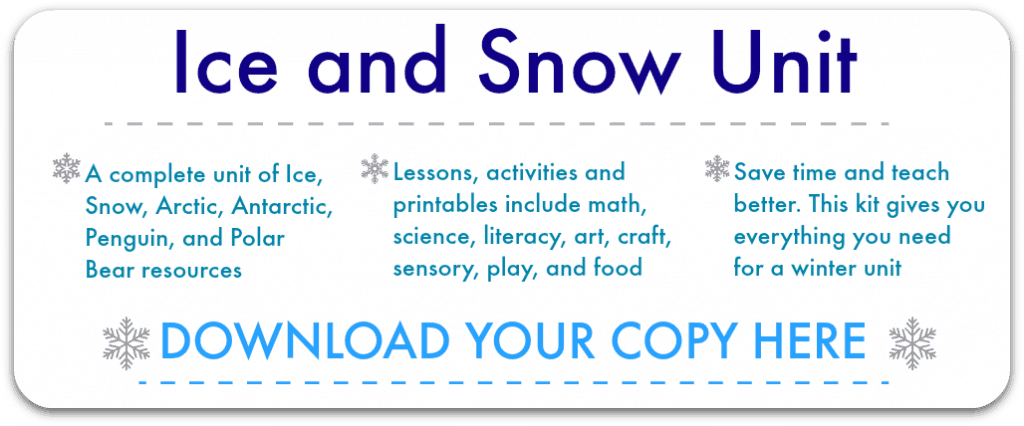 We started the frozen sensory tub the night before, by filling an ice cube tray with blue and silver glitter…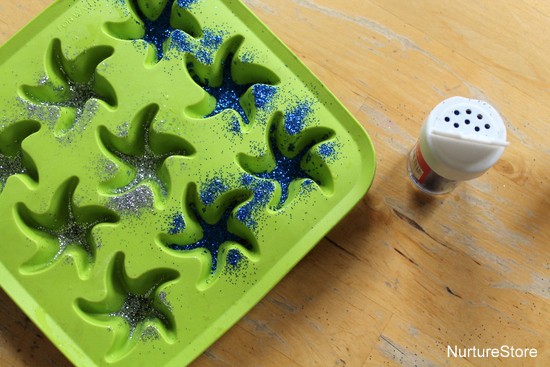 topping it with plain and blue water (using food colouring), and popping it in the freezer.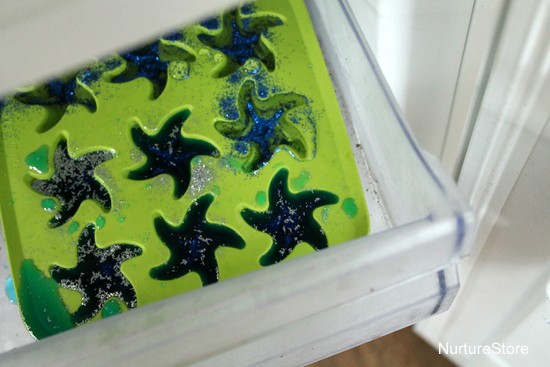 The next day we filled a big plastic tub with blue (food-)coloured water, plastic ice gems and our frozen snowflakes from the freezer.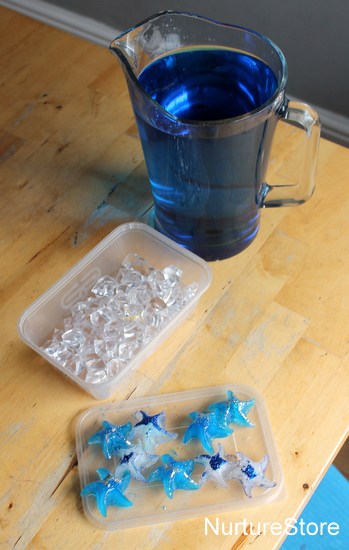 You can easily add a dash maths by including some pots and spoons in a variety of sizes.
Without needing to teach, children can explore and discover concepts around size, volume, ratio, counting and measuring, simply by playing with filling and emptying as they enjoy their sensory tub.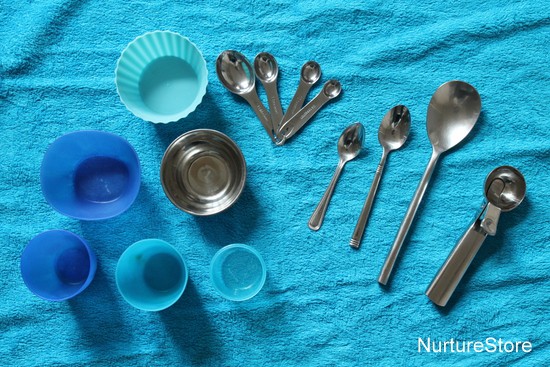 The frozen ice snowflakes turned out to be beautiful.
As they melt the glitter is released and the water in the sensory tub gets some extra sparkle.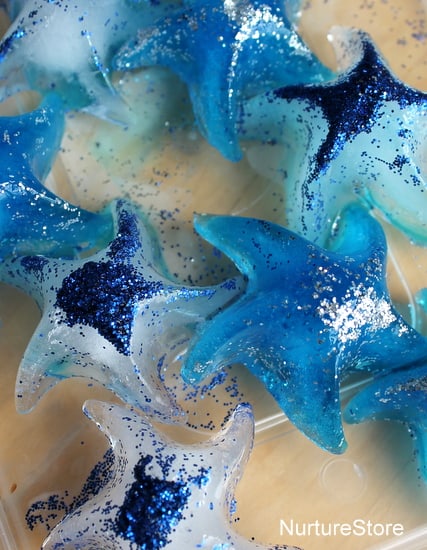 I set the frozen sensory tub out on a towel on the floor.
If your children are likely to want to do lots of splashing you might prefer to set this up outdoors, in a paddling pool, or in the bathtub.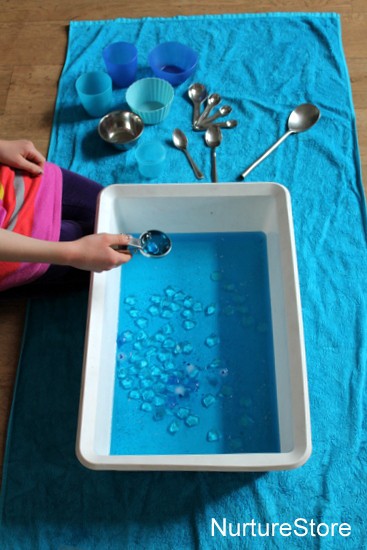 My daughter had the Frozen film running in the background as she enjoyed her sensory tub – and she sang along as she played.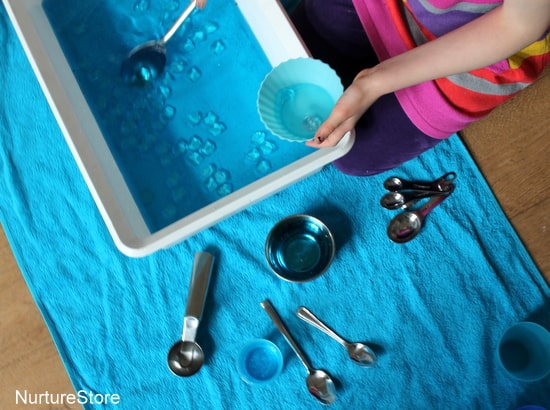 More Frozen activities for kids
For more Frozen play ideas you could: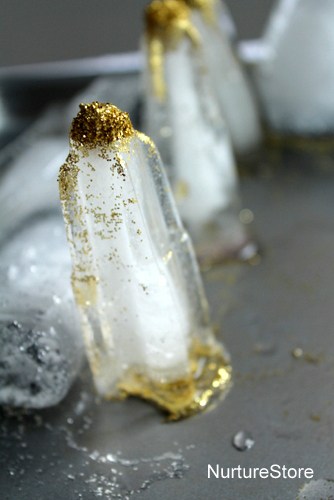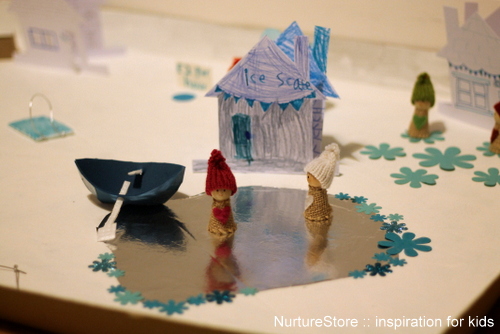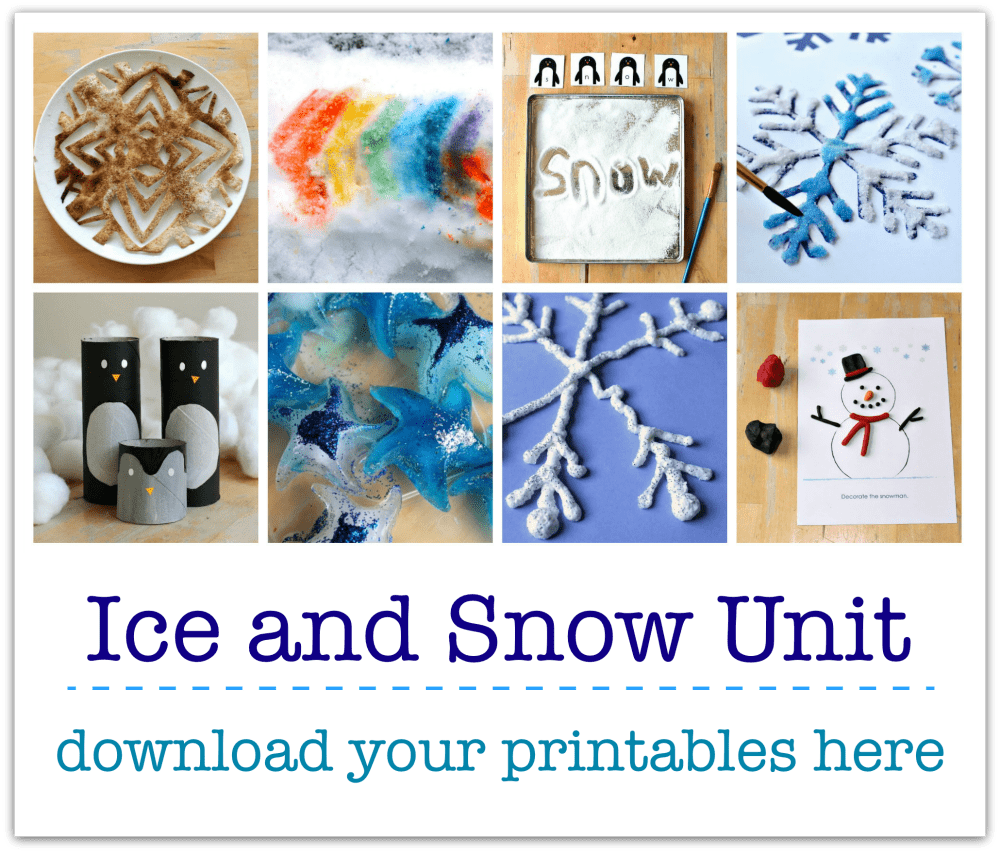 Everything you need for a winter unit, all in one place.
Click here to get your copy of the complete Ice and Snow Unit.
:: over 80 pages of lessons, activities, and printables
:: a complete unit of Ice, Snow, Arctic, Antarctic, Polar Bear and Penguin-themed science, math, literacy, arts and crafts, sensory, food and play
:: materials lists and bonus printables make it so easy!
:: everything planned for you, so you can enjoy it as much as your children do
:: created with children aged 4 to 8 in mind
Save time and teach better with NurtureStore's resources!