Join this famous art lesson for children to learn about the artist John Piper. We'll look at some of Piper's famous paintings that use collage and create our own mixed media collage art projects.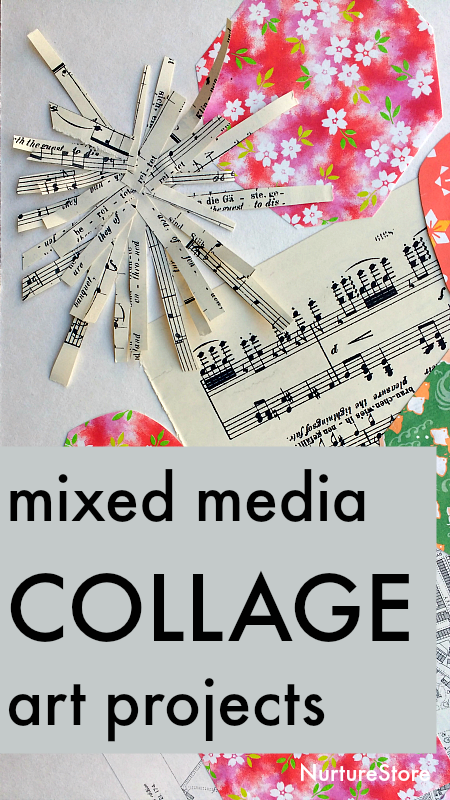 John Piper collage art lesson for children
In this famous art lesson we will::: learn about the artist John Piper
:: look at some of his paintings and talk about what we see in them
:: learn about mixed media collage
:: create our own mixed media collage art project
Famous artist in focus :: John Piper
John Piper was a British artist known for his paintings, printmaking, opera and theatre sets, and stained glass windows. He was born in Surrey in 1903 and he died in 1992.
Piper's early work featured scenes of the British seaside. In the 1930s he co-created, with authors including the poet John Betjeman, the Shell Guides, which were guide books to the British counties, popular with new car-driving tourists.
He was an official war artist during the Second World War.
Later in his life he became famous for the stained glass windows he designed for Coventry Cathedral and Liverpool Metropolitan Cathedral.
Piper's mixed media collage
Today we're going to focus on the collage art Piper created.
Click through on these links to see examples of Piper's mixed media collages that feature real places on the British coast. As you look at the artworks, answer these questions:
What can you see?
What words would you use to describe the artwork?
What materials has Piper used to create the image?
Harbour Scene, Newhaven, 1936-1937
Hope Inn, 1934
Beach with Starfish, c.1933–4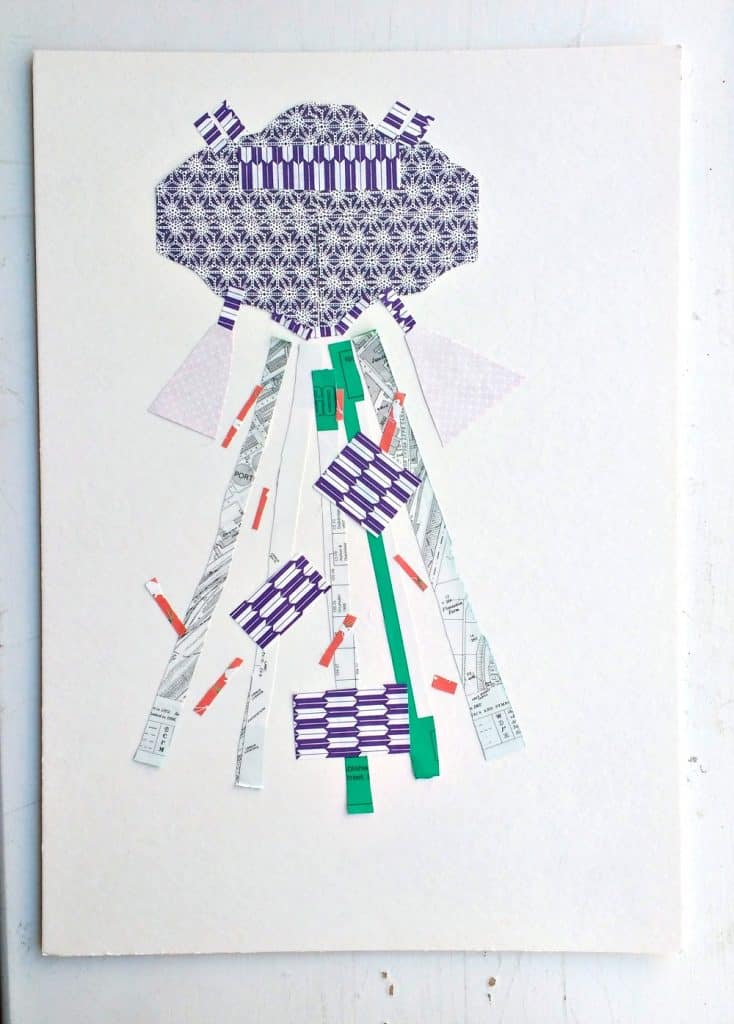 ART PROJECT :: MIXED MEDIA COLLAGE
Let's create our own art inspired by John Piper's mixed media collages.
A collage is a piece of art that is made by sticking mixed materials, such as paper and fabric, down on to another surface.
You will have seen in the examples of Piper's work above that he used coloured paper, pages from books, and music scores as part of his paintings. Let's use a variety of materials to make our own collages.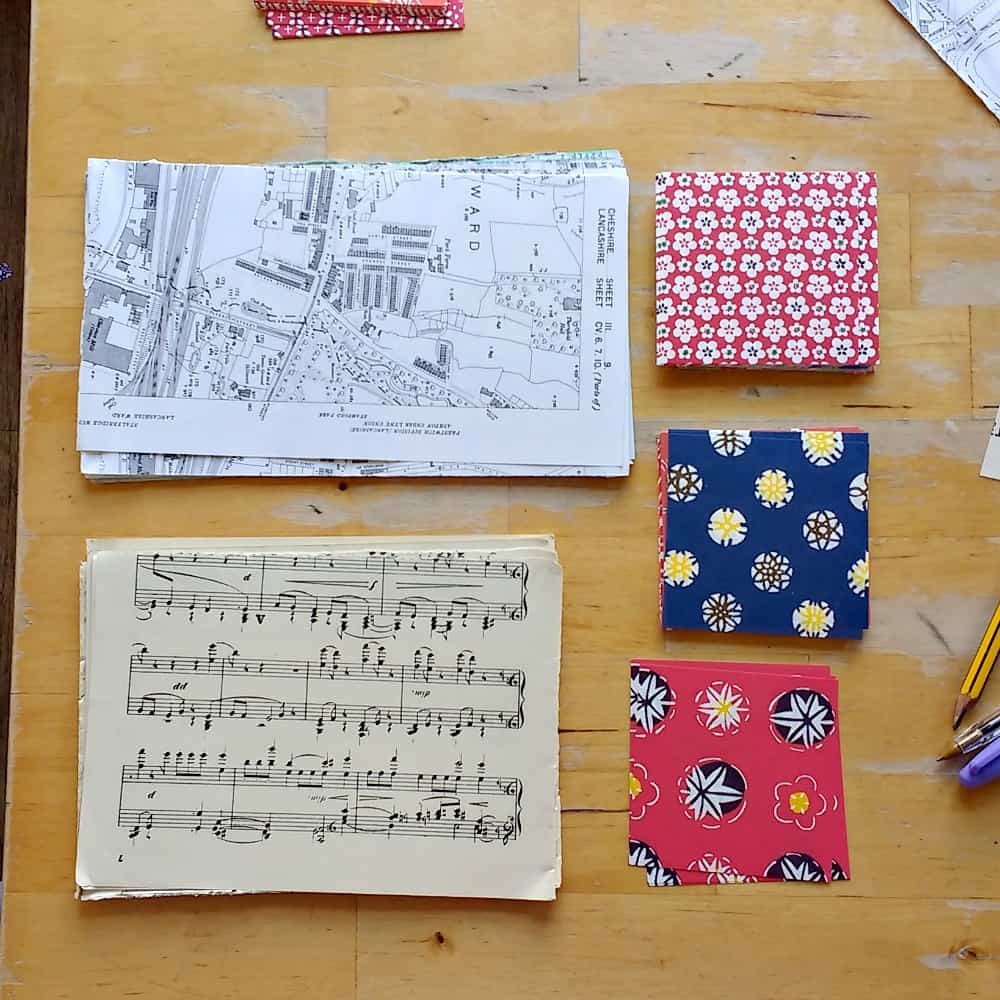 Materials needed
:: card
:: selection of collage materials: coloured and patterned paper, fabric, maps, music scores etc.
:: scissors
:: glue
:: pencil
:: paint or pens (optional)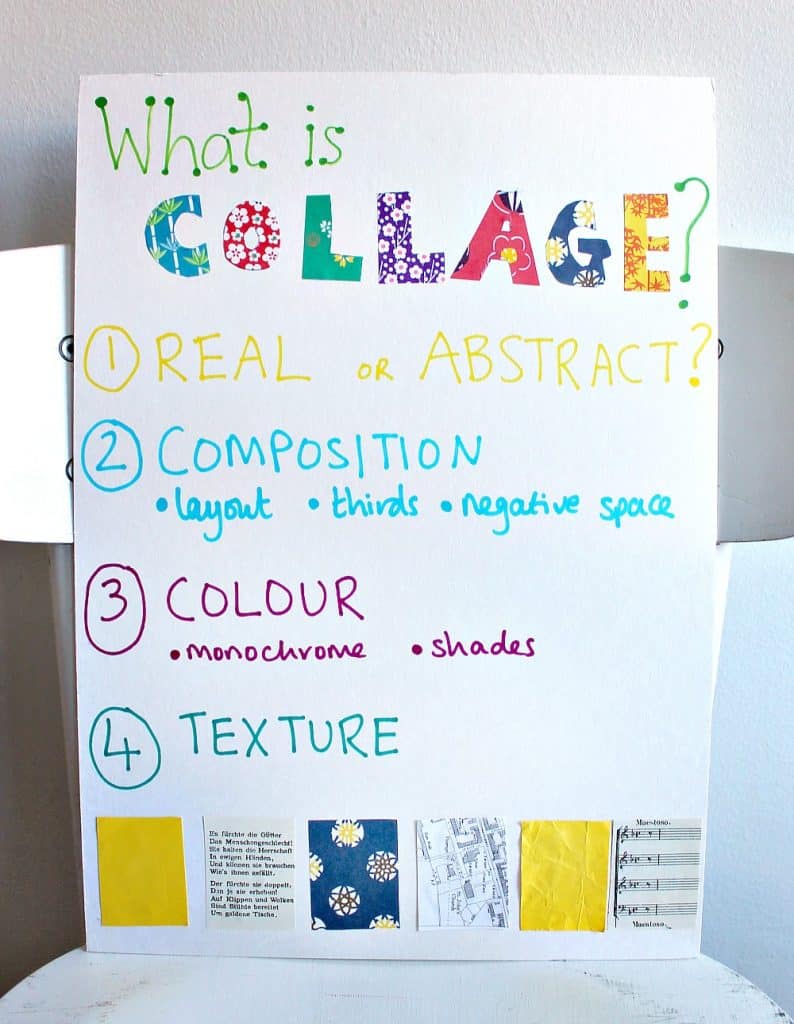 Choosing your image
Begin by deciding what kind of collage art you want to create.
Do you want to make a realistic picture, where your art looks like something in the real world? Or do you want to create an abstract picture, where you might focus on shapes and patterns?
How will you compose your picture? How will you lay out your design on your card: with a focal point to catch the eye? Will you have materials all across your page or will you focus in one or two thirds of your card? Will you fill your page with materials or leave lots of blank, negative space?
You might like to draw the outline of your image with a pencil first, and then use your materials to fill in the space, or you can decide where to place things as your picture develops. It's up to you!
Using colour
What colours will you use for your collage? This will depend on the collage materials you have available but remember that you can add extra colour and pattern by drawing or painting on the pieces of paper you use.
Will you use lots of different colours in your collage or focus on just one or two? You could make a black and white collage, or one made of shades of green.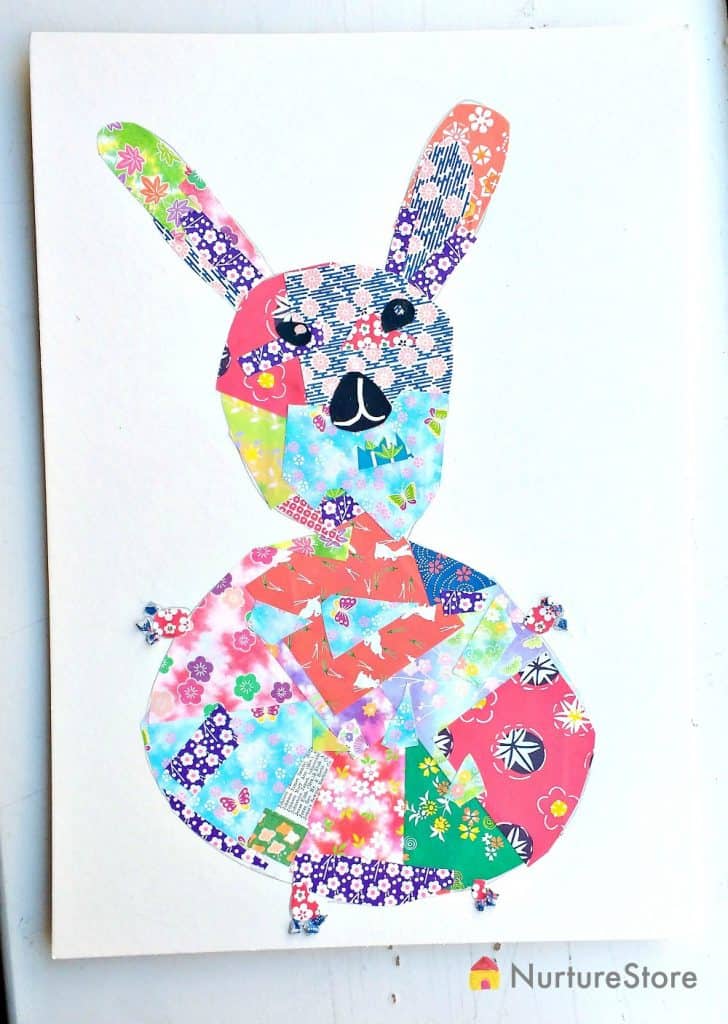 Adding texture
The delight of using mixed media to make a collage is that you can add all sorts of texture to your art by selecting materials that are different: smooth paper, shiny card, rough sand paper, soft fabric, metallic foil… You can fold, crumple, mark, and cut your materials to add extra texture too.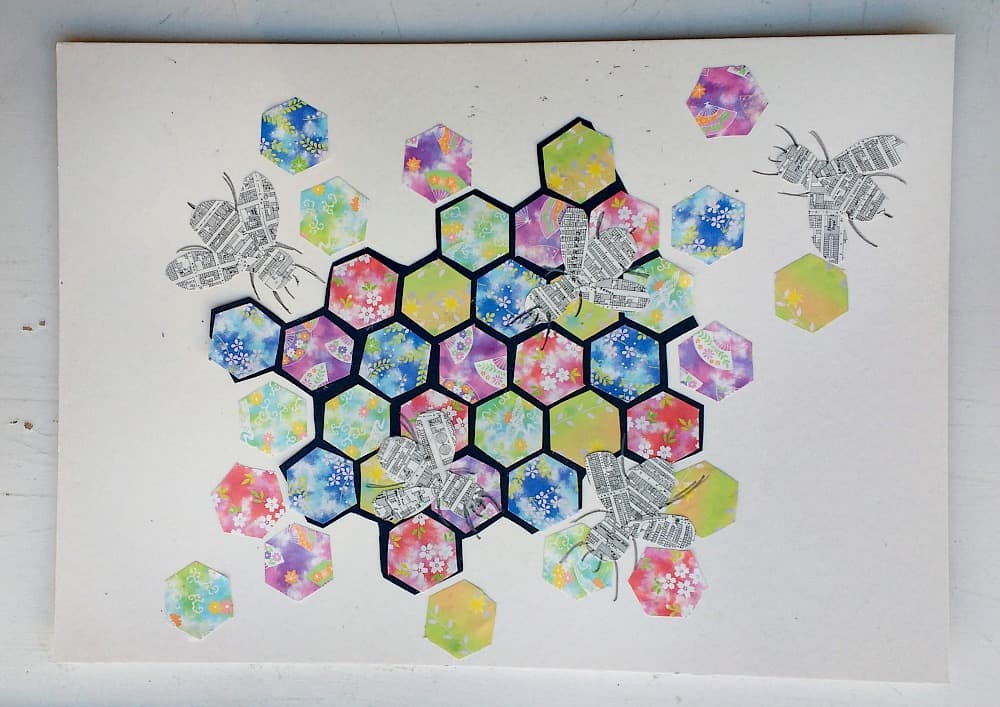 You might like to use scissors to cut out shapes to use in your art, or tear the papers with your hands. Try both and see which you prefer.
You might like to lay out all the pieces of your collage before you stick them in place with glue, or stick as you go, building up your picture piece by piece.
All these creative decisions that you make are what makes your art unique and special to you.
Share your art with the NurtureStore community!
We would love to see the art you create! Share a photograph on Instagram with the hashtag #ideasfromnurturestore and join our community gallery.