I have such a pretty project to share with you today: how to make melted bead garlands – one of the wonderful activities from Jean Van't Hul's book The Artful Year.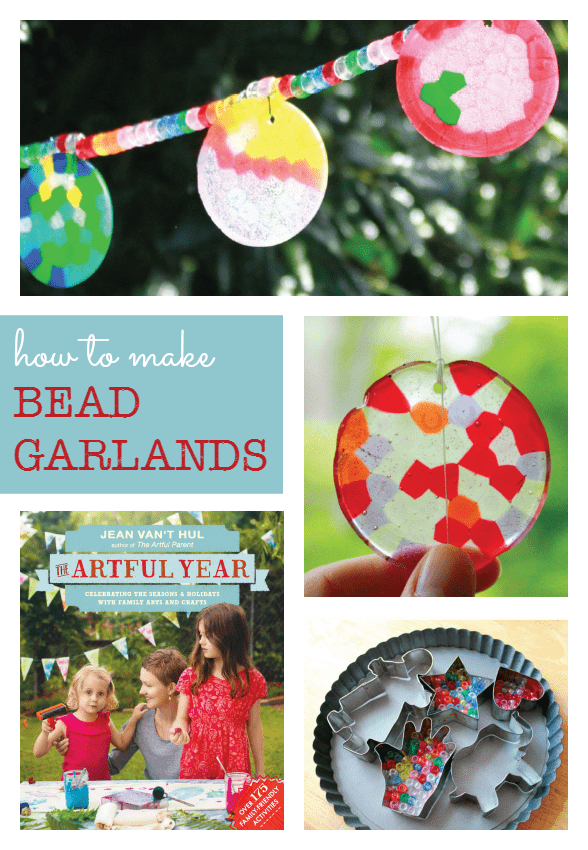 How to make melted bead suncatchers
Jean Van't Hul's book The Artful Year is packed with perfect projects you can enjoy with your children all year round. If you're like me and you love following the seasons and holidays through the year and using them as a springboard into lots of making and crafting and happy times with your children, you'll love The Artful Year!
Jean has filled the book with such a happy collection of ideas that combine totally do-able projects with her special touch of magic. There's a whole year of ideas that had me and my girls ooh-ing and ahh-ing, and adding lots of them to our to-make list.

Here's one project from the book: making melted bead garlands.
To make the suncatchers, you will need:
Translucent plastic pony beads :: Old metal baking dishes such as muffin tins and cake pans :: Grill or toaster oven :: Power drill or metal grommets (see note below) :: String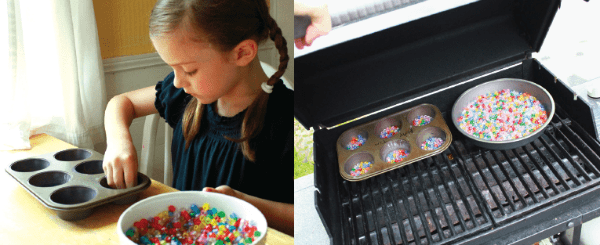 Arrange the pony beads in a single layer in old metal baking dishes. You can also use old metal cookie cutters on a metal dish to create specific shapes.
Place the baking dishes on a hot grill for 5–15 minutes or until the beads are melted (start checking after 5 minutes). This is best done outdoors because of the plastic fumes; if you don't have a grill, consider using a toaster oven outside.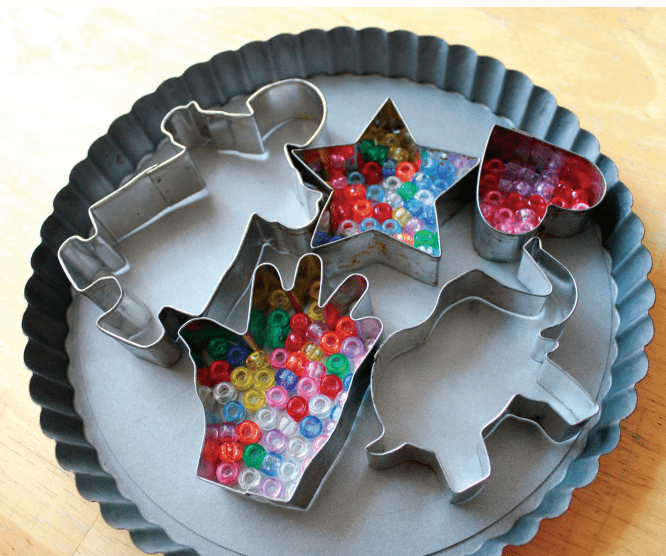 Let the melted beads cool completely, then pop the suncatchers out of the pans.
Drill a small hole in each suncatcher, tie some string through the hole, and use the loop to hang up your new suncatcher.
(Jean suggests: If you don't have a power drill, include a metal grommet among the beads before melting them. The plastic beads will melt around the grommet, leaving the grommet hole open. )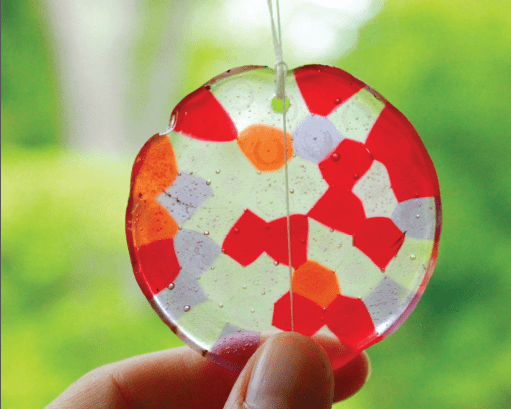 You can create individual suncatchers or try connecting several together.
I think this garden garland is so pretty!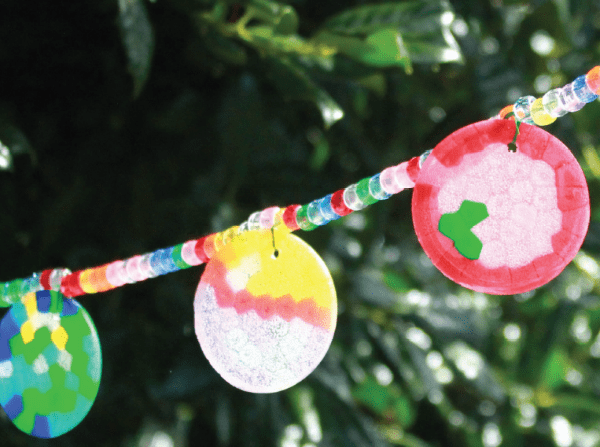 How to get your copy of The Artful Year
The Artful Year is available now. It includes over 175 family-friendly activities, including art, crafts, recipes, and play ideas.

Click through on this affiliate link to get your copy and you can fill your year with lovely projects:
Amazon and your favourite local bookstore.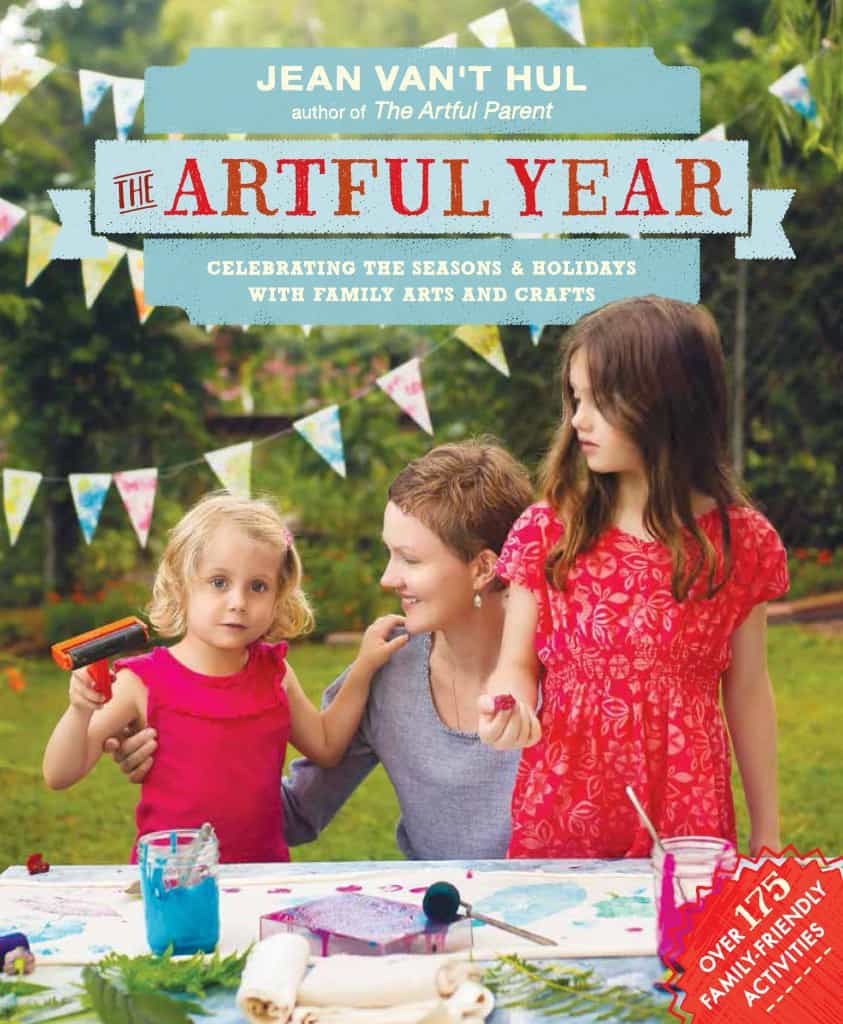 From The Artful Year by Jean Van't Hul, © 2015 by Jean Van't Hul. Reprinted by arrangement with Roost Books, an imprint of Shambhala Publications, Inc. Boston, MA. www.roostbooks.com
Disclosure: I was sent a free copy of The Artful Year to review, and I am delighted to recommend it to you.